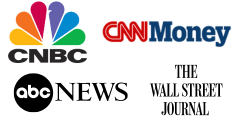 David W. Clausen
CEO, Coastal Insurance Solutions
David W. Clausen: A Visionary Leader Transforming the Insurance Industry
Born and raised on Long Island, New York, David W. Clausen, the founder and CEO of Coastal Insurance Solutions, has been immersed in the insurance industry since he was a young boy. His journey started with helping his family's local insurance agency by taking out the garbage and doing whatever was needed. As he grew older, David's interest in technology blossomed, and he began assisting with computer repairs and printer issues at the agency.
After graduating from Oswego State University with a B.A. degree and joining the Sigma Alpha Epsilon fraternity, David took his passion for technology and insurance to the next level. He returned to work full-time at his family's agency, where he quickly became the top producer. In 2003, he combined his love for computers and insurance by creating his first website, marking the birth of Coastal Insurance Solutions.
Under David's leadership, Coastal Insurance Solutions has grown exponentially. He has written over 300 articles, been featured in Newsday, Fox News Network, CNN Money, CNBC, and Trusted Choice, and has been named Top Producer by Insurance Business America four times. Known as a digital marketing unicorn within the insurance industry, David's technical expertise and innovative thinking have transformed Coastal Insurance Solutions into an authority in the field.
Focusing on high net worth and luxury/high-value home and flood insurance, David expanded the company's reach through strategic digital marketing efforts. In 2016, he embarked on a nationwide expansion, starting with one state at a time. Today, Coastal Insurance Solutions operates in over 30 states, employing services across five countries and seven states. Leading a team of dedicated marketing professionals, David connects hundreds of qualified buyers with insurance companies daily.
Outside of his professional life, David enjoys a nice glass of wine, boating, and spending time with his loving wife and two beautiful children. Since he was a little kid, he always dreamed of living on the water, and today, he's turned that dream into a reality. In his downtime, he also indulges in his passion for aviation—having earned his private pilot's license in 2012, he now flies a Cirrus SR22.
Coastal Insurance Solutions has become an award-winning agency under David's leadership, and he is frequently sought after as a guest on industry podcasts. Despite the company's incredible growth, David remains committed to his roots, maintaining the founding headquarters in Rocky Point, NY.
Today, Coastal Insurance Solutions insures over $1 billion in property and continues to grow by over 20% year over year. As a true visionary and leader in the insurance industry, David W. Clausen is poised to take Coastal Insurance Solutions to even greater heights.