Get Top 10 Flood Insurance Rates!



Flood Insurance as Easy as 1-2-3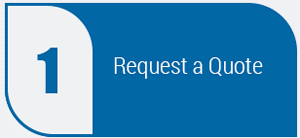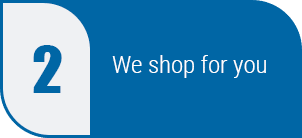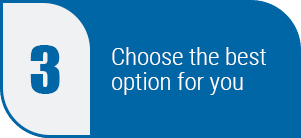 We Consistently Maintain 5-Star Reviews Across Review Sites
★★★★★
Compare Flood Insurance Rates
Get the Best Quotes within Minutes
10 Fast Quotes from Top-Rated Insurance Companies
Compare Prices & Start Saving Today
Rated A+ by AM Best
Built to Save YOU Money!
Get Competitive Quotes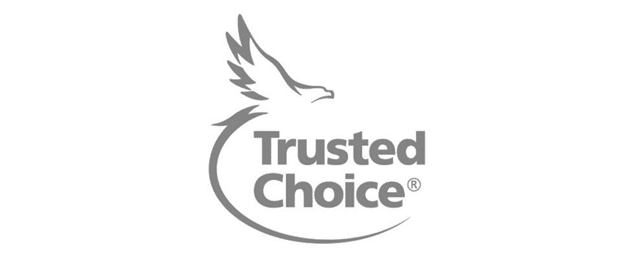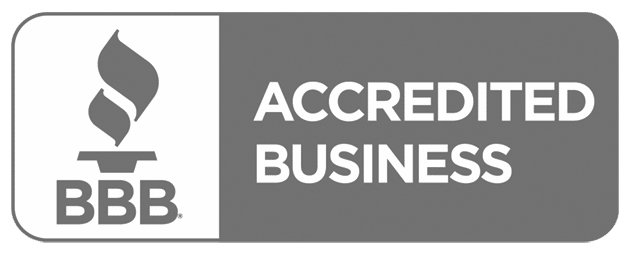 What Does Flood Insurance Cover That My Homeowners Does Not?
Flood Insurance Coverage for Your Home
A standard home insurance policy offers protection against many water-related risks, such as spills and overflows. But a standard policy does not protect against floods.
You can think of a flood as water that touches the ground before it enters your home.
If your home is at risk from flooding or your lender requires flood insurance, a dedicated flood insurance policy can offer more comprehensive protection for your home and belongings.
Today's market brings more options for flood insurance:
FEMA-backed NFIP flood coverage: The national flood insurance program (NFIP) remains the largest flood insurance provider in the nation. An NFIP policy backed by the Federal Emergency Management Agency (FEMA) can protect your home and belongings subject to the policy limits you choose.
Private-market flood insurance: Several private-market insurers started offering flood coverage as an alternative to NFIP coverage in recent years. In some cases, these private-market options offer lower premiums, higher coverage limits, or more comprehensive coverage when compared to NFIP policies.
Excess flood insurance: An excess flood insurance policy can extend the coverage limits of an underlying NFIP or private market policy. Because an excess flood policy acts as secondary coverage and sees fewer claims, protecting your home to its full rebuild value becomes more affordable.
What Does Flood Insurance Cover?
A standard flood insurance policy offers two primary coverages against flood risks.
Building coverage
Contents coverage
Building coverage for your home protects the building itself as well as attached fixtures, plumbing and electrical systems, furnaces and water heaters, carpeting and flooring, and more.
Your building coverage also protects detached garages and solar energy equipment. Refrigerators, stoves, and built-in dishwashers fall under this coverage as well.
Contents coverage offers protection for your belongings. This coverage includes clothing, furniture, electronics, and detached appliances, such as washers, dryers, and microwaves. You'll also find limited coverage for valuables, including artwork and furs.
Flood insurance works in tandem with a well-designed home insurance policy to provide coverage that isn't available with standard home insurance policies. This add-on approach helps keep the cost of homeowners insurance more affordable. If a specific property requires flood coverage, flood insurance is always available as a separate policy through the NFIP. Several private market insurers now also offer coverage in many areas.
Can I Get Flood Insurance for a Condo or an Apartment?
Renters and condo owners can purchase flood insurance as well. The NFIP offers up to $100,000 in contents coverage for renters. Because the policy does not insure the building itself, flood coverage for renters can be more affordable when compared to premiums for a single-family home.
For condo owners, the condo association may carry flood insurance for the building, called a Residential Condominium Building Association Policy (RCBAP). The RCBAP protects the building, common areas, and individual condo units. However, this coverage does not insure your belongings. You can purchase flood coverage for your belongings through the NFIP or a private market provider, much like a renters flood insurance policy.
Should I get NFIP Flood Insurance or a Private Market Policy?
Until recently, homeowners and renters had few options for flood coverage, with the NFIP being the only choice in some areas. With improved mapping and technology advances, insurers now better understand flood risk. These changes brought several new providers into the flood coverage market.
In many areas, you'll have a choice between an NFIP policy or a private market policy. For some homes, a private market policy may offer the best solution. Our experienced advisors walk you through your options so you can compare rates and policy options.
A private market flood insurance policy can bring several benefits:
Lower premiums: In many cases, a private market flood policy can cost less than an NFIP policy.
Higher coverage limits: NFIP policies cap building coverage at $250,000 and contents coverage at $100,000. Some private market policies offer higher coverage limits, allowing you to protect your home's full rebuild value.
Seamless coverage for flood risks: Flood definitions for NFIP policies can leave potentially costly gaps in coverage. Some private market policies offer broader coverage that dovetails with your standard home insurance coverage seamlessly, eliminating these coverage gaps.
Wide acceptance by lenders: Government-backed home loans typically require flood insurance for high-risk properties. Several private market insurers offer policies that work as a plug-in replacement for an NFIP policy, ensuring broad acceptance with home lenders.
NFIP flood insurance policies still play an important role in protecting homes. Many homeowners in at-risk areas choose an NFIP policy as their base coverage and then supplement coverage with an excess flood insurance policy that offers higher coverage limits.
Reach out Today to Compare Flood Insurance Rates
Give us a few minutes to learn about your flood insurance needs. We'll take it from there. Our independent insurance advisors can provide multiple quotes from leading insurers in just minutes and with no obligation.
Each home has unique coverage needs, and flood insurance can be challenging to understand if you don't read insurance policies every day. We'll explain your coverage options in plain language so you can make an informed buying decision.
For most households, the family home is the largest single purchase they will ever make. Let the experienced insurance advisors at Coastal Insurance help you protect your home against flood risks at the best price possible.
Helpful Flood Insurance Articles
The flood insurance market saw significant changes in 2021, with the two-phase rollout of Risk Rating 2.0 from the National Flood Insurance Program (NFIP) setting the stage for flood insurance rates in 2022. Most homeowners who carry flood coverage insure for flood...
read more