Get Top 10 Flood Insurance Quotes Online
VT Flood Insurance as Easy as 1-2-3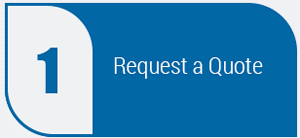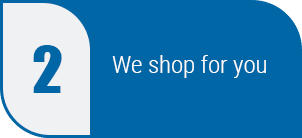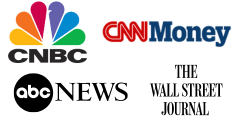 5-Star Reviews Across Review Sites
★★★★★
VT Flood Insurance
Get the Best Quotes within Minutes
10 Free Quotes from Top-Rated Insurance Companies
Compare Prices & Start Saving Today
Rated A+ by AM Best
Built to Save YOU Money!
Get Competitive Quotes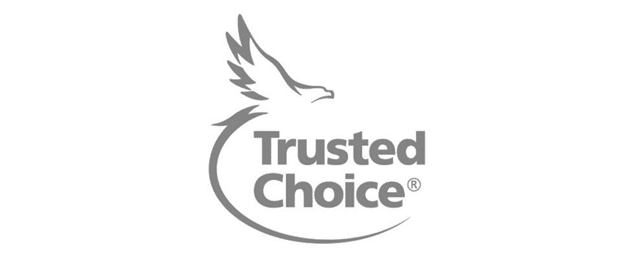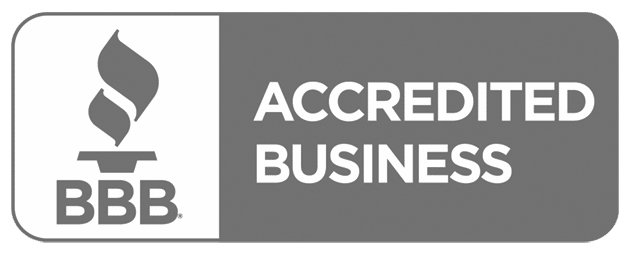 Learn More About VT Flood Insurance
Vermont Flood Insurance
Vermont's picturesque landscapes, with its lush mountains and winding rivers, make it a desirable place to live. However, the state is not immune to the threat of flooding. Vermont experiences various types of flooding, including riverine flooding, flash floods, and flooding from snowmelt, which can cause significant damage to homes, property, and infrastructure.
2023 has brought record breaking flooding to Vermont after historic rainfall. The floodwaters and levels seen were nearly 4 times that of Tropical Storm Irene in 2011 which also caused tremendous flooding and damage.  The need for flood insurance in Vermont is crucial, and private flood insurance offers an excellent option for homeowners to protect their investment and financial security.
Compare Flood Insurance Options in Vermont
While the National Flood Insurance Program (NFIP) is a well-known option for flood insurance, private flood insurance is gaining popularity in Vermont. Private flood insurance policies are offered by private insurers and can often provide more comprehensive coverage options and flexibility compared to NFIP policies. Here are some benefits of private flood insurance:
Higher Coverage Limits: Private flood insurance policies can offer higher coverage limits, ensuring that homeowners have adequate protection for their property and belongings.
More Comprehensive Coverage: Private flood insurance policies may cover additional items and structures that NFIP policies do not, such as detached garages, sheds, and certain personal property.
Shorter Waiting Periods: Private flood insurance policies often have shorter waiting periods before coverage becomes effective compared to the 30-day waiting period with NFIP policies.
Tailored Policies: Private insurers can tailor flood insurance policies to the specific needs and risks of individual properties, providing personalized coverage options.
Competitive Premiums: Private flood insurance premiums can be competitive, offering homeowners potentially more affordable coverage options.
Count on the flood insurance experts at Coastal Insurance Solutions to guide you through your options and ensure you have the coverage needed to better protect your Vermont home.
From Montpelier to Burlington, you can count on Coastal to get you the right flood coverage. Contact us today to learn more and compare quotes customized for your Vermont home.
Who Needs Flood Insurance in Vermont?
In Vermont, flood insurance is recommended for a wide range of property owners due to the state's susceptibility to flooding. While Vermont is not known for coastal flooding like some other states, it experiences various types of flooding, including river flooding, flash flooding, and flooding from snowmelt. As a result, the following individuals and property owners in Vermont should strongly consider obtaining flood insurance:
Residents in High-Risk Flood Zones: Homeowners and renters living in areas designated as Special Flood Hazard Areas (SFHAs) or high-risk flood zones by the Federal Emergency Management Agency (FEMA) should strongly consider purchasing flood insurance. These areas have a higher likelihood of flooding, and flood insurance may be required if you have a federally backed mortgage.
Homeowners with Mortgages in Moderate-Risk Zones: Even if you are not in a high-risk zone but live in a moderate-risk flood zone, also known as Zone B or Zone X (500-year floodplain), it is wise to consider flood insurance. Flooding can still occur in these areas, and insurance can provide financial protection.
Properties near Water Bodies: Homes located near rivers, lakes, streams, or in low-lying areas are at an increased risk of flooding. Flood insurance can provide peace of mind and financial protection in the event of a flood.
Properties with History of Flooding: If your property has experienced flooding in the past, it is important to consider flood insurance as mitigation against future potential losses.
Homeowners with High-Value Properties: For homeowners with significant investments in their homes, flood insurance can provide coverage for costly damages caused by flooding events.
Renters: Renters should also consider obtaining flood insurance to protect their personal belongings and possessions in case of a flood.
While flood insurance is not federally required for properties in moderate- and low-risk flood zones, it is still highly recommended. Flooding can occur unexpectedly and cause extensive damage to properties and belongings. It is important to assess the flood risk of your property and discuss your options with a licensed insurance agent who specializes in flood insurance.
What Parts of Vermont are Prone to Flooding?
Several parts of Vermont are prone to flooding due to the state's mountainous terrain, abundant water bodies, and weather patterns. The following regions are particularly susceptible to flooding:
River Valleys: Vermont is home to many rivers and their valleys, such as the Connecticut River, Winooski River, and Otter Creek. These river valleys are vulnerable to both riverine flooding and flash flooding during heavy rainfall or snowmelt.
Low-Lying Areas: Low-lying regions and floodplains near rivers and streams are at high risk of flooding during intense rainstorms or rapid snowmelt. Cities and towns located in low-lying areas are especially susceptible to this type of flooding.
Urban Areas: Urban areas with inadequate drainage systems, like Burlington and Rutland, can experience localized flooding during heavy rainfall. Paved surfaces in cities prevent water from being absorbed into the ground, leading to surface flooding.
Coastal Areas: Though Vermont's coastline along Lake Champlain is relatively small, communities in coastal areas like Burlington and South Hero can experience flooding during storms and periods of high lake levels, leading to erosion and property damage.
Areas with Poor Drainage: Some areas with insufficient drainage systems, such as poorly maintained culverts and stormwater infrastructure, are at an increased risk of flooding during heavy rain events.
Mountainous Regions: Some mountainous areas, particularly those with steep slopes and narrow valleys, can experience flash flooding during intense rainstorms. The rugged terrain can cause rapid runoff, leading to sudden and destructive floods.
Areas near Dams and Reservoirs: Communities near dams and reservoirs are at risk of flooding if there is a failure or breach in the dam or if water levels exceed the capacity of the reservoir.
It is essential for residents and property owners in these flood-prone areas to be aware of the risks and take necessary precautions, such as obtaining flood insurance, creating emergency plans, and staying informed about weather alerts during periods of heavy rainfall or potential flooding events.
What Does a Vermont Flood Insurance Policy Cover?
You can think of your flood policy as an extension of your home insurance policy. Your flood insurance will protect your home against flood risk that your standard home insurance policy won't cover. A standard home insurance policy could protect your home from damage caused by a burst pipe, but it will not help if the water in your home came from an overland flooding event.
Flood insurance policies protect homes against overland flooding as well as some other flood related risks. Additionally, a flood policy can protect your personal belongings. However, it's critical to choose the correct policy. For example, policies from the NFIP may have coverage gaps high value homeowners with lots of valuables. In many cases, it will make sense to pair your existing coverage with an excess policy or explore coverage alternatives with private market insurers. The licensed advisors at Coastal Insurance Solutions will partner with you to compare all options so you that can confidently choose the best flood insurance package for your unique needs.
Vermont Flood Insurance Payment Options
Flood insurance can either be paid in full or with an installment plan.  It is also common to pay flood insurance premiums as part of a monthly mortgage payment. In many cases, a mortgage lender can escrow flood insurance policy premiums. This arraignment makes payments easy and spreads out the cost of flood coverage.
Why Choose Coastal Insurance for Vermont Flood Insurance?
Due to its mountainous terrain and abundant water bodies, many areas in Vermont are prone to flooding. River valleys, low-lying regions, and urban areas with inadequate drainage are particularly susceptible to flooding during intense rainstorms or rapid snowmelt. Coastal areas along Lake Champlain can also experience flooding during storms and high lake levels. These flood events can lead to property damage, destruction of personal belongings, and costly repairs.
Given Vermont's susceptibility to flooding, flood insurance is a necessity for homeowners in the state. Private flood insurance provides a great alternative to NFIP policies, offering more flexibility, higher coverage limits, and tailored coverage options to protect your home and property.
At Coastal Insurance Solutions, we partner with homeowners around the country to find the right coverage at the best price possible. We consider your complete lifestyle when discovering coverage need and present our recommendations in plain English. With home rebuild costs across Vermont on the rise, there's more at stake. Ready-made flood insurance policies could leave potentially costly gaps in coverage. The team at Coastal will work with you to individually customize the policy to your unique needs.
Compare Quotes Online
Vermont homeowners can compare flood insurance quotes online in minutes with Coastal. Simply enter your address and a few details about your home and you be comparing multiple online quotes in under 3 minutes.
Learn More About VT Flood Insurance
Helpful Flood Insurance Articles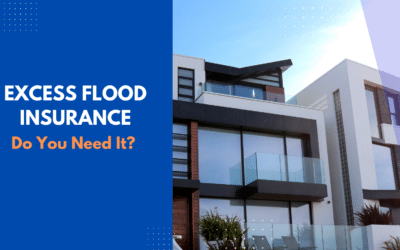 Flood insurance is a must-have coverage in many areas, but some insured homes might not have enough protection. That's where excess flood insurance comes into the picture. What is excess flood insurance and who needs it? Let's explore the details. What is Excess Flood...