California High-Value Home Insurance
Designed for CA Homes $1M+ *Only the most distinguished insurance professionals in the US have access to this suite of insurers.
Top A+ Rated High Net Worth Carriers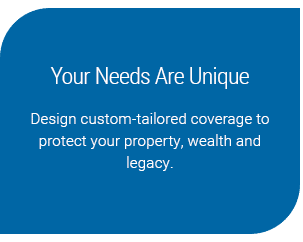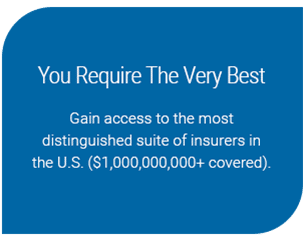 We Consistently Maintain 5-Star Reviews Across Review Sites
★★★★★
California Luxury & High Value Home Insurance
Packages: Auto/Home/Umbrella
Uncompromising Coverage for High-Net-Worth California Homeowners
Protect your home, autos, and insure against personal liability risks
Experience the difference of white-glove claims service
Identify risks with expert analysis and consulting
Coverage limits of up to $100 million safeguard your legacy

Customized Insurance Coverage for California's High-Net-Worth Households
California's nickname of The Golden State is fitting in many ways. With one of the highest concentrations of wealth in the country, California is the gold rush that never ended. Of course, California's year-round sunshine is part of the attraction as well. For Californians with more to protect, it makes sense to look for a more comprehensive insurance package that offers more complete protection. Our experienced agents specialize in working with high-net-worth individuals and affluent families to secure coverage that carefully considers all risks and the unique considerations for each household.
We've partnered with some of the most respected insurers in the country, bringing specialty insurance packages that protect not only your home but all the things that make your home one-of-a-kind. Higher coverage limits are only part of the solution. Personalized policies cover more than just the basics.
Consider the value of your fine art, collections, fine automobiles, and the special touches that make your home distinct. We'll work closely with you to be certain no stone is unturned and that your coverage is as complete as you need it to be. Respected insurers like Chubb, NatGen Premier, Cincinnati Insurance, PURE, and AIG provide higher coverage limits and an expansive choice of customizations to make your coverage as unique as the lifestyle you've built for you and your family.
Your insurance coverage can expand as needed, including coverage for multiple homes and – just as importantly – coverage to protect you and your family against the growing risk of personal liability.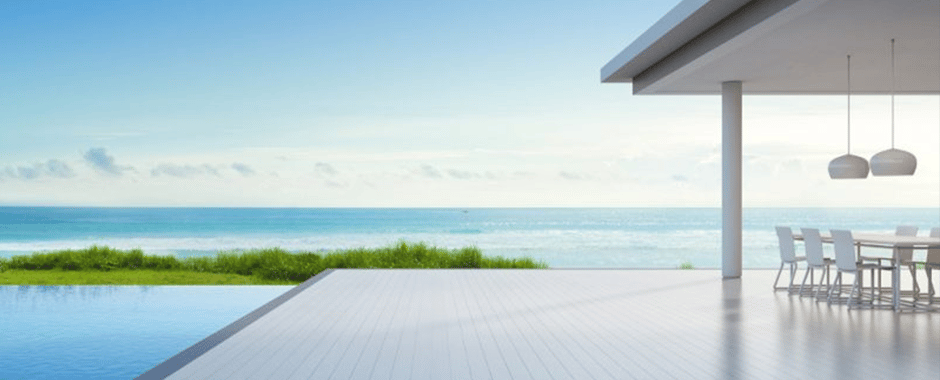 High-Value Homeowners Insurance for California:
Choose the Options You Need to Protect Your Home and Family
On a basic level, most home insurance policies have a similar structure and offer a similar level of coverage for your home and belongings. For high-net-worth households, however, basic coverage can leave you underinsured and may not insure some risks at all. We work with affluent families throughout the country and understand the unique coverage needs of high-value homes and high-net-worth households. With customized coverage, the gaps left by standard policies can be addressed by using specialized policies designed for fine homes and by bundling additional coverage and options tailored to meet your needs.
California's weather is heavenly most of the time, but Mother Nature also brings risks. With well-designed specialty high-value homeowners insurance, you can be assured that your home is covered no matter what Mother Nature sends your way. Your coverage also expands to protect much more than your home. Additional coverage for your collections and other valuables can help ensure that your home is covered completely, including full coverage for all the possessions that make your home distinct.
Consider these crucial policy coverages and options:
Expanded coverage limits to protect your high-value home
Substantial coverage limits to better protect your collections and belongings
Protection against personal liability risks, such as bodily injury and more
Coverage that expands if repairs to your home exceed the insured value
Risk management consulting to help avoid losses
Many insurers can cover higher value homes in California, but a standard home insurance policy lacks some key features and coverages essential to your total protection. With a high-value home insurance policy, you can protect your home and belongings in ways that standard home insurance policies can't.
Coverage for your belongings is one area where a specialized policy brings added value. Collections, fine furnishings, and even works of art can be covered for their full value. Your policy can also be customized further, insuring special features of your home and unique construction details.
Because we work with high-net-worth families throughout the country, we understand these unique coverage considerations and can point out potential coverage gaps others might miss. We work with leading insurers to find the right policy and work with you to add the right coverage amounts and options to protect what you've worked to acquire.
What are the benefits of high-value homeowners insurance?
Protecting your home and belongings are a crucial part of a high-value home insurance policy, but it's only one aspect of your coverage. Our clients tell us their biggest concern is liability coverage. Liability risk can come from a number of places and activities, some of which may not be obvious. If you have household workers or you often have guests at your home, your risk may be increased. Liability coverage is a bundled part a high-value homeowners insurance policy and can be customized to meet your unique risks and coverage limit requirements.
High-value homeowners insurance packages also handle coverage for valuables differently than a standard home insurance policy. With a standard policy, hard limits cap coverage amounts which can leave your valuables underinsured. Category loss limits can further limit coverage. A high-value home insurance package addresses your coverage with attention to detail, using customized solutions to provide full protection where it matters most.
Higher coverage limits for your home itself make up the core of a high-value homeowners package, but your customized coverage spans a broader range of risks and works to protect the legacy you've built.
Umbrella and excess liability insurance for high-net-worth California homeowners
With liability commonly cited as the biggest concern for high-net-worth households, it makes sense to fashion a customized solution that's designed to cover risks that are specific to your family and unique California lifestyle. In some cases, the potential loss due to a liability lawsuit can among the largest threats to your family's way of life.
Basic liability coverage is part of most homeowners insurance policies, but coverage limits for a standard policy are often well below the amounts high-net-worth households would need to protect their homes, assets, and future earnings. With a high-value home insurance package, your coverage limits can be designed around your lifestyle, thereby ensuring you have the protection you need.
Many high-net-worth families choose to layer their protection by leveraging the efficiency of multiple policies. The built-in protection from your homeowners insurance serves as the base while an umbrella policy boosts coverage limits for underlying policy and safeguards your family against additional personal liability risks like libel and slander.
Excess liability policies work to raise coverage limits further and provide an extra margin of safety. This layered coverage strategy maximizes your protection while keeping the cost of insurance more affordable.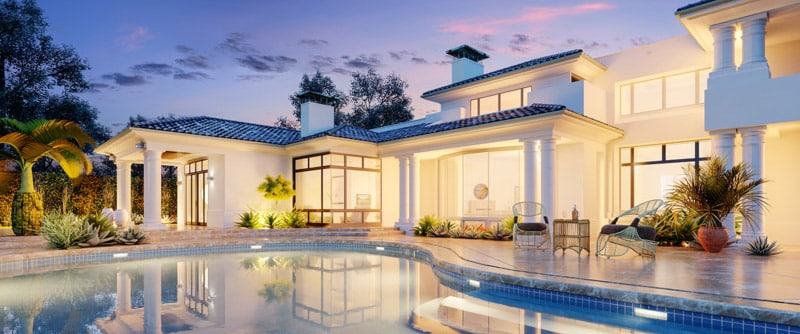 Protect your home against California's natural risks
At times, California can bring as much danger as it does beauty and complete coverage is essential to a well-designed high-value homeowners insurance package.
All 58 counties in California have experienced at least 1 major flood in the past 25 years. Water can be a risk anywhere. In fact, FEMA reports that over 20% of flood insurance claims come from outside high-risk areas.
With a high-value homeowners insurance package, it's easy to bundle coverage for floods and other risks. Recent changes in rules from the National Flood Insurance Program make it easier than ever to choose your own provider and get the coverage limits you need to protect your home and your belongings.
Of course, wildfires are a risk as well. According to recent data, nearly 10% of California's home are at risk from wildfires. With customized coverage, you can rest easy knowing your home is covered for its full rebuild value if disaster strikes — and that your belongings are covered as well.
By partnering with the leading insurers for high-value homes, we can write coverage for homes worth over $1 million all the way up to estates worth $100 million.
Complete coverage for California homeowners
Coverage for your home is just a start. Success often means there's more to protect and customized coverage can help ensure that your legacy endures even if the unexpected happens.
Consider these coverages as part of a complete solution:
Secondary homes, condos, and vacation homes
Automobile collections and high-value autos
Personal watercraft, boats, and yachts
Aviation insurance for planes you own or charter
Enhanced coverage for cyber liability risks
Insurance coverage for kidnap or ransom risks
Comprehensive Identity Theft Protection
Choose an agency experienced with high-net-worth households
We're dedicated to helping you preserve the legacy you've built and insuring your continued success. Protecting your home against a loss is just one part of a total protection solution.
Protecting your belongings, assets, and future success requires both experience and confidentiality. Our expert agents work closely with you to build a customized coverage package to meet your unique needs and lifestyle. Helping you preserve what you've built is our #1 priority.
Helpful High Value Homeowners Insurance Articles
For homes with a rebuild value of $1 million or more, you can choose a high-value home insurance policy instead of standard home insurance. The choice of a high-value home policy brings many compelling advantages, ranging from broader liability insurance...
read more