The Cincinnati Insurance Companies
Coastal Offers Specialty Insurance From The Cincinnati Insurance Companies
for High-Net-Worth Individuals
Top A+ Rated High Net Worth Carriers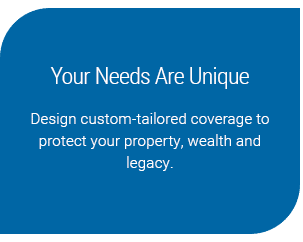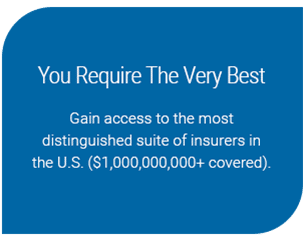 We Consistently Maintain 5-Star Reviews Across Review Sites
★★★★★
The Cincinnati Insurance Companies High-Value Homeowners Insurance Program
The Finest Homes Deserve the Finest Insurance
Enhanced Home Insurance Protection through Cincinnati's Executive Capstone Program
Custom-Designed Coverage for Luxury Homes, Condo's & Co-ops–$1 Million or Greater Reconstruction Value
Superior Auto Coverage for Antique or Collector Vehicles, Performance Vehicles & Luxury Autos
Comprehensive Umbrella Policy Limits to $25M

Customized Insurance Coverage for High-Net-Worth Households

Coastal Insurance Solutions is the leader in High-Value Home Insurance. We know that owners of luxury homes inherently present a lower risk for insurers and therefore, they deserve to pay the lowest premiums possible while maintaining broad coverage and world-class customer service.
Coastal Home Insurance Solutions knows the emotional and financial investments involved in owning a high-value home and our dedication to protecting you and your family's assets is our #1 priority.
Call today (844) 467-8787 to speak with one of our underwriting experts.  Fast Quotes, A.M. Best Rates & Free Advice.
Invest Wisely in High-Value Home Insurance (HVHI)
As a successful financial individual, there's a good chance that you've invested a lot of money in your home. If your home has a very high value, then there's also a good chance a typical homeowner's insurance policy isn't right for you. This is especially the case if you have expensive valuables and furnishings.
Since we've been working with high net worth individuals for many years, we can help you find the right homeowners' insurance policy for your needs.  For personalized quotes and service, please be sure to get in touch with one of our agents today.
The Cincinnati High Net Worth Insurance Packages
Our licensed Cincinnati insurance advisors are risk management professionals that specialize in protecting high-end, luxury homes, and high net worth families.  Speak with a state-licensed Cincinnati insurance advisor today.
The Cincinnati Insurance Programs currently available:
High-Value Homeowner's Insurance
High-Value Condominium Insurance
High-Value Cooperative Insurance
(Co-op)
Luxury Waterfront Homeowner's Insurance
Secondary/Seasonal Homeowner's Insurance
Rental Dwelling Insurance
Personal Auto Insurance
Excess Liability Insurance
Umbrella Insurance
Collector Car Insurance
Watercraft Insurance
Aircraft Insurance
About The Cincinnati Insurance Companies
Dedicated to Independent Insurance Agents – Your Local Insurance Adviser In 1950, four independent insurance agents formed The Cincinnati Insurance Company. Their dedication and commitment to the independent agency system remain our mission as we keep agents at the center of our identity. We believe that locally based agents have relationships in their communities that lead to satisfied, loyal policyholders. We complement the service you receive from your local agent by employing local field representatives who are supported by associates at our headquarters in Fairfield, Ohio. These empowered field representatives take action to respond to agents and policyholders quickly and personally. Financial Strength and Trustworthiness Our parent company, Cincinnati Financial Corporation, is a FORTUNE 500® company and included in the 2017 FORTUNE 500 list of the largest U.S. companies. Cincinnati Financial operates through a family of insurance and financial services subsidiaries including The Cincinnati Insurance Company which itself has four insurance subsidiaries. Together, The Cincinnati Insurance Company and its subsidiaries are among the nation's top 25 property-casualty insurer groups, based on 2016 net written premiums. Four independent insurance financial strength rating agencies acknowledge our ability to meet financial obligations to policyholders. We believe it's important to act ethically, treating people the way we would want to be treated. Our financial strength, stability, and ethical approach allow us to better serve agents, help people recover financially after losses, and build value for shareholders.
The Cincinnati Insurance Company stands among the nation's top 25 property-casualty insurer groups,
based on 2015 net written premiums.
---
High-Value Luxury Home Insurance Secret
Helpful High-Value Homeowners Insurance Articles
In many cases, high-value home insurance costs less per dollar of coverage compared to standard home policies. On the other hand, there's more to insure, so coverage costs can add up quickly. The good news is that your high-value policy offers more ways to customize,...
read more