New York High-Value Home Insurance
Designed for NY's Finest Homes $1M+ *Only the most distinguished insurance professionals in the US have access to this suite of insurers.
Top A+ Rated High Net Worth Carriers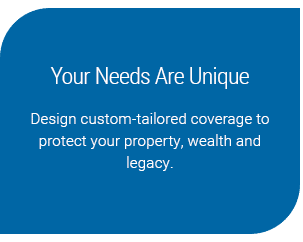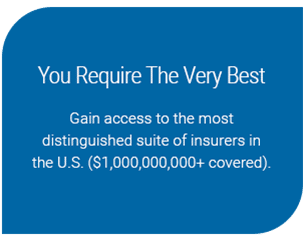 Luxury and High-Value Home Insurance Packages Designed for New York's Finest Homes
Exceptional Coverage Designed for Those with More Than Most
Protect your Assets & Legacy with Exceptional Coverage
Experience Peace of Mind with Extraordinary Claims Handling
Receive Confidential Risk Analysis from our Team of Concierge Advisors
Maximize with Enhanced Coverage Options to $100 Million

Get The Best Coverage For Your Home Insurance
"I have been using this company for my auto insurance for years now with no complaints and only positive things to say. My rep Daniel Gorman is as professional as they come. He has always gone the extra mile to save me money on my insurance, and if needed will return my calls and emails on the weekends if I have any questions. I highly recommend this company, 5 stars across the board!"
"I was researching options for lower homeowners insurance and looking for a local agent. Daniel Gorman was extremely responsive to my request, without being pushy. He presented me with several viable options and suggested a conversation take place with my current agent to get a comparison. End result was more appropriate coverage for my needs at reduced costs. I highly recommend him to anyone looking for new insurance options."
"I have used Allstate for my homeowner's insurance for over 12 years. After buying my second home in Mount Sinai, my real estate broker recommended Coastal Insurance Solutions. I gave them a call and I was able to save 30% from my current home insurance package. Great rates! Staff is super helpful!"
Exceptional Protection For Financially Successful Families
We understand the emotional and financial investment involved in owning a high-value home. Our dedication to protecting your family's assets, wealth, and legacy is our only priority.
If you own several homes or vehicles; wine or art collections; or travel extensively, our suite of products are specifically designed to protect your family from the risks associated with their unique lifestyle. We work with the highest-caliber insurers in the industry, including PURE, Chubb, AIG, Cincinnati Insurance, NatGen Premier, to provide you with the protection that best fits your needs. After all, the finest of homes deserve the finest protection.
Our concierge-level advisors have taken a pledge to offer ethical, confidential, and honest advice while providing world-class customer service. Contact your Coastal Insurance agent today. We'll work with you closely to help you find the coverage you need— without breaking the bank.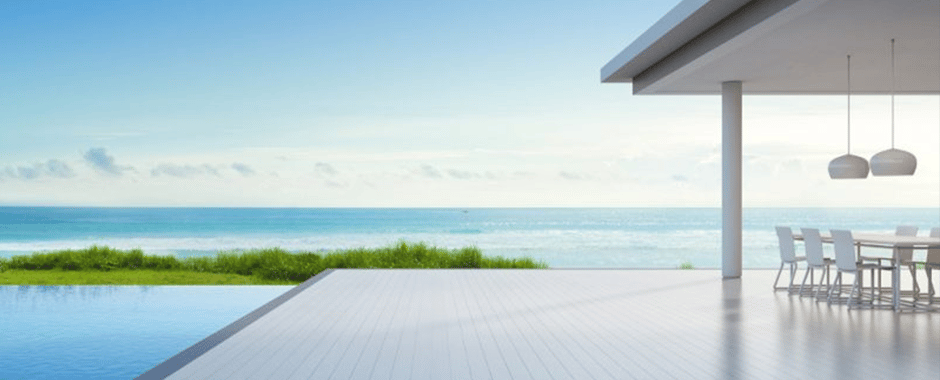 Understanding Luxury Homeowners Insurance:
What Are Your Coverage Options?
A high-value homeowner's insurance policy builds upon the basic coverages provided in a standard homeowner's insurance policy to address the special considerations that come with owning a luxury home.
At its core, your high-value homeowner's insurance policy will pay to repair or rebuild your home to its original condition in the event of a covered claim. Many of the differences in coverage come in the extras, including higher coverage limits for personal liability, higher coverage limits and broader coverage for your personal belongings, and often options that can cover the gap if rebuilding costs exceed your home's insured value due to cost overruns.
Invest Wisely in High-Value Home Insurance
Affluent households have unique coverage considerations. A standard homeowners insurance policy designed for the broad market can leave potentially costly gaps in coverage, particularly if you have valuables or expensive furnishings. You need coverage designed specifically for homes like yours.
We've been working with high-net-worth individuals and affluent families for many years and we can help you find the right homeowner's insurance policy to properly insure your home and family.  We work closely with top-rated insurance companies, insurers like PURE, AIG, Chubb, & Cincinnati Insurance, and can provide you with a selection of policies customized to meet your unique coverage needs at a competitive price.
Do I Need Special Insurance If I Have A Luxury Home?
You might have a staff or frequent guests, both of which can increase liability exposure.  Specialty home insurance policies can provide higher liability limits than found on a standard homeowner's insurance policy and can extend liability coverage for accidental injuries suffered by part-time caretakers, nannies, or other household employees.
You may also have valuable items on display at your home, including Persian rugs or artwork, which increase concerns about theft. A fine articles floater can help you insure these items to their full value. Wine collections present a similar coverage risk with standard homeowners' insurance policies, which often can't cover your wine collection adequately.
Standard Homeowners Insurance Policies May Not Be Enough
A standard home insurance policy caps coverage amounts for several types of valuables, including jewelry, firearms, precious metals, and furs — and these coverage limits can be much lower than the value of your belongings.
While it may be possible to patch some policies with additional endorsements or riders to provide coverage for specific items, this can still leave coverage gaps. A better approach is to purchase an insurance package that caters to affluent individuals with valuable belongings or expensive collections.
Another consideration is that a standard homeowners insurance policy usually limits the coverage amount available for your personal belongings to as low as 50% of your home's insured value. For many high-net-worth households, these lower limits may not be enough to properly insure your valuable belongings. A high-value homeowners insurance policy addresses this concern with customized coverage—such as a home replacement guarantee.
Umbrella Liability and Excess Liability Coverage
Personal liability risks don't end at your driveway or front gate and can occur in a number of ways, including driving, boating, or other common activities. An umbrella policy is a cost-effective way to increase your personal liability coverage for both your home and auto insurance policies to help protect your assets from life's risks.
Your umbrella policy also provides additional coverages that aren't available in a standard homeowners insurance policy. Coverage for personal injury liability is a common feature for umbrella policies and can help protect you against liability due to libel or slander, a real-world concern now that social media is ubiquitous.
What Constitutes a High-Value Property to Insurers?
At a minimum, most insurers require that your home be worth $1 million to rebuild and that your net worth is above $5 million to qualify for the program.  Many insurers will provide protection for estates with a valuation of $100 million or more.
Flood insurance for High-Value Homes
Up to 25% of flood insurance claims occur in areas that aren't high-risk flood zones. A standard homeowners insurance policy doesn't cover damage due to floods. However, a high-value homeowners insurance policy can be paired with a flood insurance policy to provide coverage for floods and storm surge.
Recent changes in policy by the National Flood Insurance Program (NFIP) make it easier than ever to choose your own flood insurance provider and avoid the built-in limitations of NFIP flood insurance. Coastal Insurance Solutions can work with you to obtain personalized coverage for your home.
Additional Coverages for High-Net-Worth Individuals
Vacation Homes & Secondary Residences: Owners of high-value properties often own additional properties as well. Your customized high-value homeowners insurance policy can provide coverage for your other properties, including vacation properties, secondary homes, pool houses, and more.
Luxury & Antique Auto Collection: Coverage for exotic, luxury & antique automobile collections needs to be protected properly. Coverage should be written on an Agreed Value basis to protect the thrill of owning such a collection.
Yacht & Specialty Watercraft: Separate policies for insuring your "floating secondary home" should be handled with care, especially if you decide to rent out your vessel.
Aviation Insurance: Owning or renting a private jet has its perks, although most decide to put it under a corporate name, liability can still exist while using your jet for personal trips.
Identity theft coverage: A common risk that comes with having impeccable credit and substantial assets is the risk of identity theft. Any of a number of companies, including retailers and service providers, have personal data that can be used to compromise your identity. Identity theft coverage can help protect you from this growing risk.
Ransom and kidnap insurance: In many cases, high-net-worth insurers can offer kidnap and ransom insurance if you travel frequently or you're often in the public spotlight.
Cyber Liability: Optional coverage to protect your family against unwanted breaches in-home network security. Professional risk assessment teams can detect home network vulnerability and advise on a risk mitigation strategy to protect you from external threats.
Property Values and How Insurers Determine Them
To determine the insurable value of your home, first, your Coastal Insurance Solutions agent will work closely with you to determine your home's features and special characteristics. The insurer you choose will then send an appraiser to assess your home and document your belongings, including your antiques, collectibles, artwork, jewelry, and other household belongings.
Home renovations, additions, and newly purchased valuables are common, so insurers typically conduct periodic assessments. In addition, if you have made any sizable improvements to your home or acquired new valuables, be sure to discuss the changes with your agent to ensure full coverage. Typically, you'll want to review your policies with your agent every 18 months because life can change quickly, and sometimes coverage needs change as well.
Specialty Insurance Companies for High-Net-Worth Individuals
Coastal Insurance Solutions is the leader in High-Net-Worth Insurance Packages. We know that owners of luxury homes present a lower overall risk for insurers but that owning a high-value home has unique coverage considerations. That's why we work closely with our clients (and leading insurers) to find the most competitive premium possible while maintaining exceptional coverage for our clients.
Coastal Home Insurance Solutions knows the emotional and financial investments involved in owning a high-value home and our dedication to protecting you and your family's assets, wealth, and legacy is our #1 priority.
Helpful Homeowners Insurance Articles
For homes with a rebuild value of $1 million or more, you can choose a high-value home insurance policy instead of standard home insurance. The choice of a high-value home policy brings many compelling advantages, ranging from broader liability insurance...
read more