Coastal Offers Specialty Insurance From AIG for High-Net-Worth Individuals
Top A+ Rated High Net Worth Carriers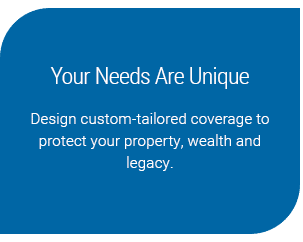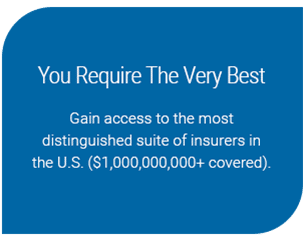 We Consistently Maintain 5-Star Reviews Across Review Sites
★★★★★
AIG Private Client Group
Luxury Home & Auto Insurance Packages
The Finest Homes Deserve the Finest Insurance
Comprehensive Homeowners Insurance Designed for Fine Homes, Condos & Co-ops
Custom-Designed Protection for Unique, High-End Properties
Luxury Auto Coverage High-Performance, Collector & Family Cars
Superior Protection for Prized Collections: Fine Arts, Wine, Jewelry & More

AIG Customized Insurance Coverage for High-Net-Worth Households

Coastal Home Insurance Solutions knows the emotional and financial investments involved in owning a high-value home and our dedication to protecting you and your family's assets is our #1 priority.
Call today (844) 467-8787 to speak with one of our underwriting experts.  Fast Quotes, A.M. Best Rates & Free Advice.
Invest Wisely in High-Value Home Insurance (HVHI)
As a successful financial individual, there's a good chance that you've invested a lot of money in your home. If your home has a very high value, then there's also a good chance a typical homeowner's insurance policy isn't right for you. This is especially the case if you have expensive valuables and furnishings.
Since we've been working with high net worth individuals for many years, we can help you find the right homeowner's insurance policy for your needs. For personalized quotes and service, please be sure to get in touch with one of our agents today.
AIG High Net Worth Insurance Packages
Our licensed AIG insurance advisors are risk management professionals that specialize in protecting high-end, luxury homes, and high net worth families.  Speak with a state-licensed AIG insurance advisor today.
AIG Insurance Programs currently available:
High-Value Homeowner's Insurance
High-Value Condominium Insurance
High-Value Cooperative Insurance (Co-op)
Luxury Waterfront Homeowner's Insurance
Secondary/Seasonal Homeowner's Insurance
Rental Dwelling Insurance
Personal Auto Insurance
Excess Liability Insurance
Umbrella Insurance
Collector Car Insurance
Watercraft Insurance
Aircraft Insurance
AIG High-Value Homeowners Insurance Discount Programs
Full-Time Live-in Caretaker Discount
Low-Temperature Monitoring System Discount
Water Leak Detection System Discount (with or without an alarm)
Permanently Installed Generator Discount
Gas Leak Detector Discount
24 Hour Signal Continuity Discount
Sprinkler System with Water Flow Discount
External Perimeter Gate Discount
Lightning Protection System Discount
Perimeter Security System Discount
Central Station Fire/Burglar Alarm Discount
About AIG Insurance
Innovation doesn't grow in a box. But it does thrive in safe places. At AIG, we provide the safety that gives companies and individuals the freedom to grow. We work to pinpoint risks and prevent them from becoming losses so our clients are free to create the future; we help our clients identify unseen risks—and stop accidents before they happen.
For nearly one hundred years, our organization has faced and managed complex risks; and provided the risk expertise and financial strength that empowers clients in more than 80 countries and jurisdictions. Today, our organization is evolving to better meet our clients' needs.
We're simplifying our structure so that we work more closely with clients, provide greater transparency, and deliver value faster and more efficiently. As one AIG, we're becoming leaner, more focused, and more profitable. We recognize the constant need for change, and we're up to the challenge.
The world is changing faster than ever. What was true yesterday may not be true tomorrow. But with AIG's risk expertise, you'll be more prepared, with less fear for the future. We're ready to help you seize new opportunities.
High-Value Luxury Home Insurance Secret
Helpful High-Value Homeowners Insurance Articles
For homes with a rebuild value of $1 million or more, you can choose a high-value home insurance policy instead of standard home insurance. The choice of a high-value home policy brings many compelling advantages, ranging from broader liability insurance...
read more