New Jersey Homeowners Insurance Rates
Give us a few minutes, and we'll do the rest!
Compare 10 Quotes From Top-Rated Insurance Companies



Home Insurance as Easy as 1-2-3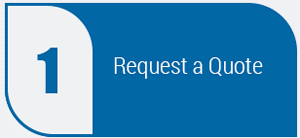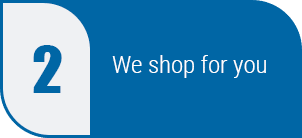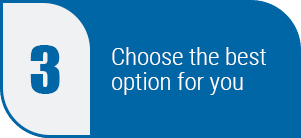 We Consistently Maintain 5-Star Reviews Across Review Sites
★★★★★
New Jersey Homeowners Insurance
Get the Best Rate Quotes in Minutes
10 Free Quotes from Top-Rated Insurance Companies
Compare Prices & Start Saving Today
Rated A+ by AM Best
Built to Save YOU Money!
Get Competitive Quotes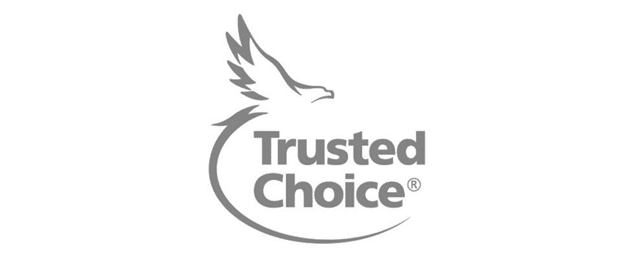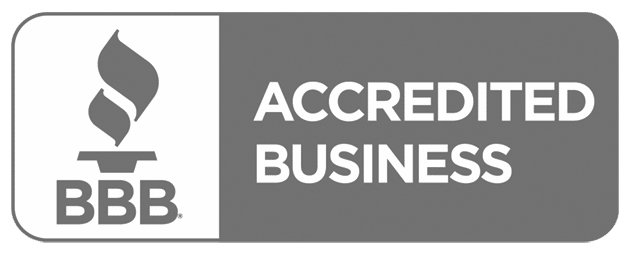 Learn More About Home Insurance in NJ
Finding the right homeowners' insurance coverage for your New Jersey home can seem overwhelming. The team at Coastal Insurance makes finding the best New Jersey homeowners insurance rates easier. As independent insurance agents, we can provide you with up to 10 New Jersey homeowners insurance quotes from leading insurers. We'll also help you understand your options, so you can get the best coverage for your home.
Ways to save money on New Jersey homeowners insurance
Security features discounts: Did you know that many homeowners insurance providers offer a discount for deadbolts and smoke detectors? You can also earn additional discounts of up to 20% for alarm systems with central monitoring and sprinkler systems.
Discounts for new construction: Newly built homes often include innovative safety features, such as hail resistant roofing or break-resistant glass. If your home is new construction, you might earn an extra discount.
Bundled policy discounts: Not only is it often easier to purchase home and auto insurance through the same insurer but many times you can save money as well. Expect discounts ranging from 5% up to 15% with many carriers.
Discounts for loyalty: Loyal customers deserve to be rewarded. Many of our New Jersey homeowners insurance providers offer loyalty discounts you can earn over time.
Non-smokers discounts: Smoking can be a common cause of home insurance claims. The extra steps you take for your own safety also help protect your home and many insurers now offer discounts for non-smokers.
Senior discounts: Seniors and retirees can earn extra discounts with many New Jersey homeowners insurance providers, helping retirement savings go further.
Discount types and percentages can vary by insurer and you may even qualify for additional discounts not listed above. Just reach out to your trusted agent at Coastal Insurance to learn more.
New Jersey homeowners insurance coverage types
Six key coverages affect how your policy protects your home, your belongings, and even your family finances. It's important to understand some basics when choosing the right insurance coverage for your New Jersey home.
Dwelling coverage
The first of 6 key coverages on your homeowner's insurance policy protects your house itself as well as any attached structures. This coverage, called dwelling coverage, can help pay to repair or rebuild your home if it's damaged in a covered claim.
Coverage for other structures
In New Jersey, it's common to have a shed, fence, or another type of structure on your property in addition to your house itself. These unattached structures are covered under coverage B, which helps cover the cost of repair or rebuilding if you suffer damage in a covered claim.
Personal property
In some New Jersey households, what's inside the home can be worth as much as the home itself – or even more. Coverage C on your New Jersey homeowners insurance policy helps cover the cost of repair or replacement for your belongings. Items like clothing, furniture, electronics, and valuables can all be covered by your policy. Your coverage even travels with you, protecting your belongings wherever you go.
Additional living expenses
If a covered claim forces you to leave your home temporarily while repairs are made, your extra out of pocket costs can add up quickly. Consider the extra expense of hotels, eating out, or longer travel distances. Your New Jersey homeowner's insurance policy can help cover these costs and often you can adjust your policy's coverage amount for additional living expenses.
Personal liability protection
Many people don't realize that your homeowner's insurance policy also provides protection for some common types of personal liability risks. If you've ever had guests at your home, you already know how easy it is for someone to be accidentally injured. Without personal liability coverage, your financial risk could add up to tens or even hundreds of thousands of dollars. Fortunately, your New Jersey homeowners insurance policy can protect your home and your savings against unexpected risks such as accidental bodily injury to others. Your policy can also pay for accidental damage to the property of others.
Often, smaller injuries can be treated easily and inexpensively. Your home insurance policy provides an additional coverage type to address costs associated with these smaller injuries amicably and without courts. With coverage F, medical payments to others, if your neighbor hits his thumb while helping you build a shed, you can resolve the medical costs in a neighborly way. In fact, this coverage doesn't even consider who is at fault. Think of it as goodwill.
Choose the right type of policy to protect your New Jersey home
Finding the best New Jersey homeowners insurance rates isn't just a question of price. It's also important to understand the types of risks covered by your policy and whether the policy is the right type to protect your home and your family.
If you own a single-family home, you'll find broad protection with an HO-3 or an HO-5 homeowner's insurance policy. Both policy types protect your home against all risks. However, each also has a small set of exclusions, which are risks that aren't covered. Fortunately, the most common risks for homes, including fires, wind, and hail, and even many types of water damage are covered by both HO-3 and HO-5 home insurance policies.
Coverage for your personal property is available for all the same risks as for your home itself, although the more affordable HO-3 policy scales back the list of covered perils to target many of the most common risks rather than covering all risks. Regardless of which type of policy you choose, you'll find broad protection for both your home and your belongings with either an HO-3 or HO-5 policy. Of course, our expert agents are here to help you choose.
New Jersey condo owners can enjoy many of the same protections while often saving money as well. A condo policy is typically more affordable because much of the coverage for the building comes from the condo association's policy. However, your policy insures your personal property as well as improvements you've made, like flooring, cabinets, and more.
If you're a New Jersey landlord, be sure to inquire about a landlord policy. With this special type of policy, you can protect your investment in several ways and even choose a liability limit to protect against lawsuits.
Personalized protection for your New Jersey home
The built-in coverages in our New Jersey homeowners insurance policies offer enough protection for many situations but often homeowners prefer to customize coverage to their family's needs and budget. Fortunately, there are several ways to add coverage or adjust limits to custom tailor your policy. Through riders and endorsements, you can make your policy your own and address the concerns you have specifically.
Guaranteed contents coverage
For many types of personal property, home insurance policies may cover property based on a depreciated value due to wear and tear. That well-used ping pong table in the basement isn't worth what it was when you bought it new. The same is true of most household items. A standard policy insures against your actual financial loss, which is the depreciated value. However, with a guaranteed content coverage endorsement, you can insure that ping pong table and your other household items to their full replacement value. If you have a covered claim, your policy pays enough to buy a replacement.
Personal articles floater
Perhaps you don't need replacement cost coverage on everything in your home but maybe you have some valuables or jewelry that you'd like to protect. A personal articles floater is a way to specifically insure certain items for their full value. This strategy bypasses strict coverage limits for certain types of valuables and ensures that the items that mean the most to you and your family are fully protected.
Guaranteed dwelling coverage
The insured value of your home is usually based on the cost of rebuilding. However, cost overruns for various reasons can press the limits of your coverage. With guaranteed dwelling coverage, your coverage limit expands to cover cost overruns.
Inflation guard endorsement
Inflation has a way of creeping up in every area of life. Over time, the cost of rebuilding your home increases as well. When you buy home insurance, you choose a coverage limit based on how much it costs to rebuild your home at that point in time. Fast forward a year, or 5 years, or 10 years. Costs have changed. With an inflation guard endorsement, your policy coverage limit automatically adjusts to keep pace with inflation and help ensure that you're not underinsured.
Sewer and drains backup coverage
In some ways, your home insurance policy extends beyond your home, but for some risks that originate outside the home, you may want to add some more protection. One example is sewer and drain backups, which aren't covered by most New Jersey homeowners' insurance policies. Backups can be costly to remediate, and the damage can be pricey to repair. However, with an affordable endorsement, you can protect your home against damage due to backups.
Flood coverage for New Jersey homeowners
If you've seen pictures of Bound Brook, NJ after the canal crests, you know you don't need to live at the shore to experience floods. A flood insurance policy is a standalone policy that protects your home and your belongings against damage due to overland flooding.
Benefits of choosing Coastal Insurance
At Coastal Insurance, we are an independent agency. That means you – the customer – are our top priority. We represent several top home insurance providers, so we're able to get you quotes from some of the best companies in the business quickly and without guesswork. Our expert agents walk you through your options in plain English so you can choose the best coverage for your home and family.
Related Articles on New Jersey Homeowners Insurance:
11 Methods To Effectively Lower Your Homeowners Insurance Costs
Based on the insurance company you're going to purchase your policy from, the price you pay for your homeowner's insurance policy can range quite a bit. Therefore, if you plan on getting one soon, but you don't want to pay top dollar for it, here are some of the best ways you can get great coverage without breaking the bank. Read more>>>
How To Choose a Deductible for Your Homeowners Insurance
One crucial factor that directly influences whether people can make the most of their NY home insurance policy or not is the type of deductible they choose. Since each homeowner's policy comes with a deductible, consumers should have the knowledge necessary to make an informed insurance purchase. To help make the best decision we've come up with the following guide. Read more>>>
7 Factors that Affect Your NY Home Insurance Premium
Have you ever asked yourself why insurance firms charge varying premiums to different people? There are a number of factors that they consider before making a decision on the final cost of your New York home insurance premium. Read more>>>
Helpful Homeowners Insurance Articles
The recent spike in inflation affects nearly every aspect of life, including insurance costs. But inflation can also affect how well your home is protected against common losses, such as fires, burst pipes, and other risks covered by a standard home insurance policy....
read more