Florida Flood Insurance Quote
Get Top 10 Flood Insurance Quotes Online
FL Flood Insurance as Easy as 1-2-3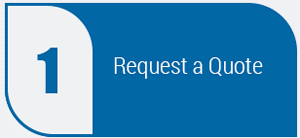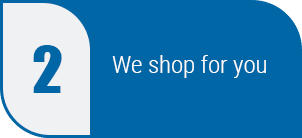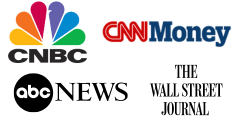 5-Star Reviews Across Review Sites
★★★★★
Finding Flood Insurance in Florida is Hassle-Free
Get the Best Quotes within Minutes
Compare Prices & Start Saving Today
Rated A+ by AM Best
Built to Save YOU Money!
Get Competitive Quotes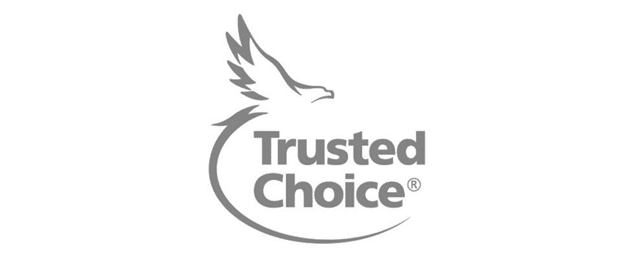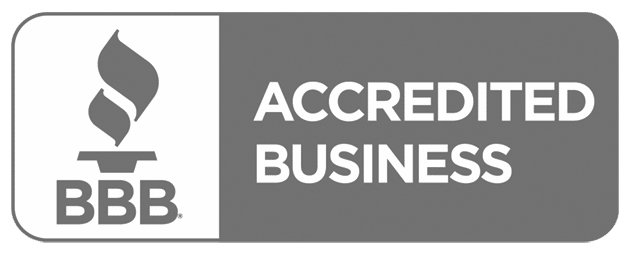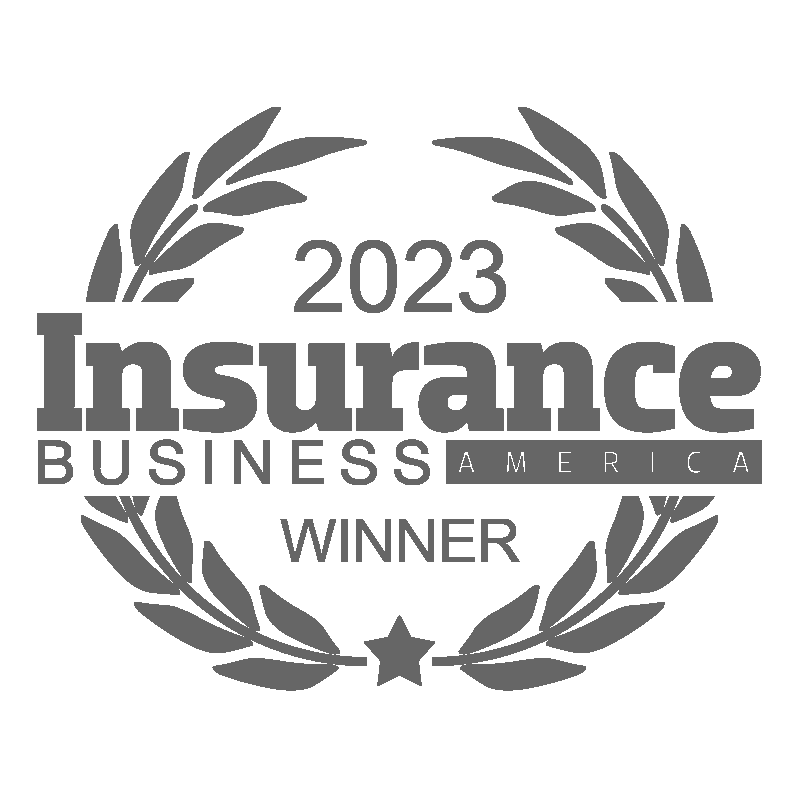 Learn More About Flood Insurance
Flood Insurance for Florida Residents
Residents of the Sunshine State already know that Florida isn't always sunshine and rainbows. The 3rd most populous state has plenty of stormy weather as well. And with an average elevation of only 6 feet, flooding can be a big concern. Here's what you'll need to know to protect your Florida home.
Compare Flood Insurance in Florida
Technically, any agency that's approved to write flood insurance through FEMA can provide a flood quote. However, many agencies don't specialize in flood coverage, and writing a policy through the National Flood Insurance Program (NFIP) requires a strong knowledge of underwriting — specifically for flood coverage.
At Coastal Insurance, we're your Florida flood insurance experts. Just reach out for a customized quote. Sometimes an NFIP policy is the best fit, but often a private market policy can meet your needs better. You'll have options to personalize your policy and choose enough coverage to fully protect your home and belongings.
Who needs flood insurance?
Mortgage lenders usually require flood insurance if your home is in a high-risk area, but flood insurance often makes sense even if your lender doesn't require that you buy a flood policy.
Unless you live at the top of Florida's Britton Hill, 345 feet above sea level, there's a good chance your home is in a flood zone. Some areas have lower risks, while people in other areas watch each coming storm nervously, remembering what happened last time.
Fortunately, flood insurance can help take the worry out of Florida living. Homes in higher risk areas, such as Florida's coastal areas or low-lying inland areas can take comfort in knowing their home is protected. In lower-risk areas, rates are typically much lower, making flood insurance an affordable choice. According to FEMA, about 1 in 4 flood claims come from low or moderate risk areas. Flood insurance is a wise choice — and it might be more affordable than you think.
RELATED: Do you need excess flood insurance?
What does a Florida flood insurance policy cover?
A flood insurance policy pairs well with a standard home insurance policy, addressing some of the common gaps in coverage specific to flooding. While your home insurance policy protects you if your home fills with water from a burst pipe, most homeowners' policies can't help if the water in your home came from outside of your home.
A flood insurance policy protects your home and belongings against damage from water, whether from surges or from rising water. Think of flood insurance as protection against water that touched the ground before entering your home. Just a few inches of water in your home can cause tens of thousands of dollars in damage. For larger or more expensive homes, the damage can be even greater.
Your flood insurance policy can protect your home against these risks and with Coastal Insurance, you can design your coverage to meet your unique needs. Standard flood policies may not be enough for some homes. Our experts work with you closely to be certain you know your options — so you can choose the best coverage.
Is there a waiting period for flood insurance?
With standard NFIP policies, you'll have to wait 30 days from the time we write coverage until your coverage goes into effect. FEMA does this to prevent people from buying just-in-time coverage when the weather forecasts turn gloomy or a big storm is darkening the horizon. The downside to this strategy is that it can create a risk for homeowners.
Fortunately, several private market insurers offer shorter waiting periods for flood insurance, which means your home won't be at risk for a lengthy period even after you've secured a policy. Just reach out to the knowledgeable team at Coastal Insurance to learn your options so you can get covered sooner.
Understanding flood insurance payment options
Flood policies are usually annual policies and often require payment in full for the year. If you have a mortgage on your home and are required to purchase flood insurance, new rules effective in 2016 require your lender to escrow your flood policy. Much like your homeowner's insurance, the lender can be invoiced for the policy and you'll pay your premiums as part of your regular mortgage payment.
RELATED:  Flood Insurance: Expect the unexpected with both a policy and plan
Why choose Coastal Insurance for Florida flood coverage?
At Coastal Insurance, we consider the big picture. We work closely with our clients, offering insight into which coverages may be important for your specific needs. Your coverage may be different than the coverage your neighbor has — and it probably should be. Off-the-shelf solutions often leave gaps that may cost money later. We'll tailor your coverage to fit your needs.
At Coastal Insurance and as an independent agency, we put our clients first. Insurance can be confusing. We'll invest the extra time to be sure you understand your choices so you can better protect your home and family.
No matter your location in Florida – South, Central, or North – we ensure the process of acquiring flood insurance is simple, fast, and accessible for you. We assist from identifying your flood zone to providing a quote.
Flood Insurance FAQ
What factors influence the cost of a flood insurance quote in Florida?
The cost of a flood insurance quote in Florida can be influenced by several factors that assess the risk of flooding for a specific property. Here are some key factors that impact the cost:
Location: The proximity to water bodies, coastline, and flood zones significantly affects the cost. Properties located in high-risk flood zones, such as Special Flood Hazard Areas (SFHAs), are likely to have higher premiums.
Elevation: The elevation of the property in relation to floodplains and base flood levels can impact the cost. Higher elevations often lead to lower flood insurance premiums.
Flood Zone: Properties in different flood zones have varying levels of flood risk, which directly affects the cost of insurance. Zones designated as high-risk zones will have higher premiums.
Building Characteristics: The construction of the building, its age, foundation type, and structural features can impact the cost. Homes built to withstand floods may have lower premiums.
Coverage Amount: The amount of coverage you select for your property influences the premium. Higher coverage limits lead to higher premiums.
Deductible: The deductible you choose for your policy affects the premium. Opting for a higher deductible can lower your premium but increases your out-of-pocket costs in the event of a claim. 
Prior Flood History: If the property has a history of flood damage or previous claims, it can impact the cost of insurance.
How does private flood insurance in Florida differ from NFIP coverage?
Private flood insurance in Florida differs from coverage provided by the National Flood Insurance Program (NFIP) in several ways:
Customization: Private insurers offer more flexibility in policy options and allow you to tailor coverage to your needs. NFIP policies have standardized coverage limits and terms.
Pricing: Private insurers assess risk differently, which can result in varying premiums. NFIP premiums are based on standardized rates set by FEMA.
Coverage Limits: Private insurers may offer higher coverage limits than the NFIP, which could be beneficial for homeowners with higher-valued properties.
Additional Coverage: Private policies may provide additional coverage options, such as coverage for additional living expenses or replacement cost for personal property, which may not be available through the NFIP.
Waiting Periods: Private policies may have shorter, or no waiting periods compared to the NFIP's standard 30-day waiting period.
Claims Handling: Private insurers often offer more personalized claims handling and potentially quicker response times compared to the NFIP.
Availability: While NFIP coverage is available to all communities participating in the program, private flood insurance availability can vary by insurer and location.
RELATED: Neptune Flood Insurance vs. FEMA's National Flood Insurance Program
How can I get a fast and accurate flood insurance quote in Florida?
Getting a fast and accurate flood insurance quote in Florida can be achieved through the following steps:
Gather Information: Prepare essential details about your property, including its location, elevation, construction type, and any previous flood history.
Online Tools: Utilize online insurance agencies like Coastal Insurance Solutions, where you can enter your property information and receive multiple quotes from various insurers quickly.
Compare Quotes: Compare the quotes you receive from different providers to find the coverage that best suits your needs and budget.
Consult Professionals: If needed, consult with insurance agents or professionals who specialize in flood insurance to ensure you understand your options and coverage.
What are the benefits of getting a private flood insurance quote in Florida?
Opting for a private flood insurance quote in Florida offers various benefits:
Customization: Private insurers allow you to customize your coverage, offering flexibility to match your specific needs.
Competitive Pricing: Private insurers may offer competitive pricing based on their unique risk assessment models.
Additional Coverage Options: Private policies may provide additional coverage options not available through NFIP, such as higher limits and coverage for living expenses.
Personalized Service: Private insurers often offer more personalized service and quicker claims handling compared to the NFIP.
How does the flood risk and elevation in my part of Florida affect my insurance quote?
Flood risk and elevation will significantly affect your insurance quote:
Flood Risk: Properties in high-risk flood zones generally have higher insurance premiums due to the increased likelihood of flooding.
Elevation: Higher elevation can lead to lower premiums as it reduces the risk of flooding.
Can I get a flood insurance quote in Florida if my property has a history of flood damage?
You can still obtain a flood insurance quote in Florida if your property has a history of flood damage. However, previous flood history may impact your premium and coverage options.
How does the proximity to water bodies affect my flood insurance quote in Florida?
Typically the closer your property is to water bodies, the higher the risk of flooding, which may result in higher insurance premiums.
What is the process of getting a flood insurance quote in Florida?
The process is for obtaining flood insurance quotes in Florida is a simple as:
Enter Property Address: Using the Coastal Insurance Solutions online flood quote platform, simply enter the address of your Florida property.
Confirm Property Details: Confirm your property details such as construction type that have been pulled up based off your address.
Compare and Choose: Compare quotes from multiple providers to find the coverage that suits your needs and budget.
How often should I review and update my flood insurance quote in Florida?
Annually: Review your coverage annually to ensure it still meets your needs and accounts for any changes.
After Changes: Whenever there are changes to your property, such as renovations or improvements, review your coverage.
Major Life Changes: Review your coverage if you experience major life changes, such as purchasing additional property or changing your residence.
Regularly reviewing your flood insurance quote helps ensure that you have appropriate coverage as your circumstances and property evolve over time.
---
---
Learn about the National Flood Insurance Policy Changes
Helpful Flood Insurance Articles
When considering flood insurance, many people first think of the National Flood Insurance Program (NFIP) offered by the Federal Emergency Management Agency (FEMA). However, there is another option – private flood insurance. With innovative and data driven approaches to rating, private flood insurance…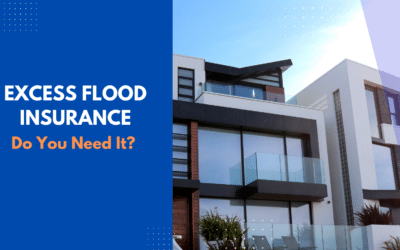 Flood insurance is a must-have coverage in many areas, but some insured homes might not have enough protection. That's where excess flood insurance comes into the picture. What is excess flood insurance and who needs it? Let's explore the details. What is Excess Flood...
Amidst historic flooding in California from the Atmospheric River, Coastal CEO David W. Clausen joined the team at Fox Weather to offer critical tips to homeowners on flood insurance and what homeowners should do before and after the flooding. KEY Takeaways...