Get Top 10 Flood Insurance Quotes Online
NY Flood Insurance as Easy as 1-2-3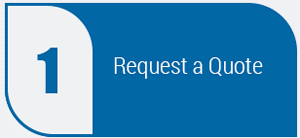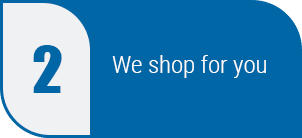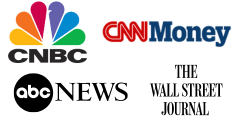 5-Star Reviews Across Review Sites
★★★★★
NY Flood Insurance Rates
Get the Best Quotes within Minutes
10 Free Quotes from Top-Rated Insurance Companies
Compare Prices & Start Saving Today
Rated A+ by AM Best
Built to Save YOU Money!
Get Competitive Quotes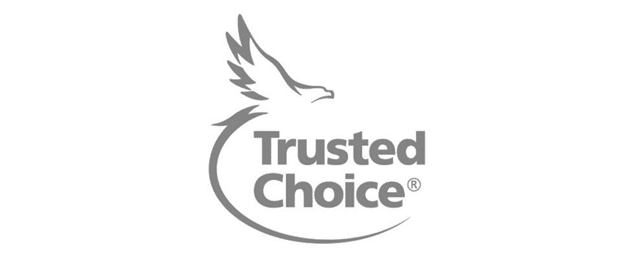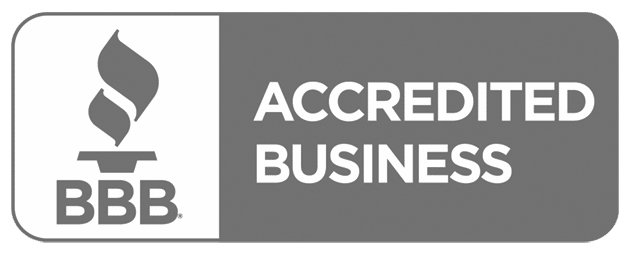 Learn More About NY Flood Insurance
New York Flood Insurance
New York State's coastline is just one feature that makes the Empire State a beautiful place to call home. But that's only part of the story. Although it can be easy to miss amid the Big Apple's bustle, New York City itself has over 500 miles of coastline. In other parts of the state, rivers and lakes — including some of the largest in the country — add to New York State's vast inland and coastal shorelines.
Water can be as dangerous as it is beautiful and flood risk can be a real concern, making flood insurance a must-have coverage in many parts of New York. The right flood insurance policy protects your home and personal property while also offering ways to customize your flood coverage.
Flood Insurance Coverage Options in New York
Historically, the National Flood Insurance Program (NFIP), a program offered by the Federal Emergency Management Agency (FEMA), has been the primary provider for flood insurance throughout the US. Designed as a disaster assistance program, NFIP flood policies offer basic protection but can also leave some troubling coverage gaps.
Improvements in underwriting and newer ways to map flood risks now make additional coverage options available through private insurers. With improved flood maps to better understand which areas are high-risk flood zones and the introduction of artificial intelligence to predict the risk of flooding, a growing group of private market insurers are working to reduce the cost of flood insurance for New York homeowners.
The flood coverage team at Coastal Insurance can help you design a customized flood protection package to insure your home at the lowest rates possible. As independent insurance agents, we can often offer several coverage options, allowing you to choose the coverage that's best for your needs.
Do I need flood insurance for my NY home?
Many New Yorkers remember Hurricane Sandy, which flooded NYC, parts of Long Island, and severely affected other parts of the state. Homes in coastal areas can be at risk from tidal waters and storm surges while areas along creeks, rivers, and lakes can be at risk from floods after rain events or snow melt.
But many times the level of risk from flood damage can be less obvious. According to FEMA, more than 20% of NFIP flood claims happen in areas that are not designated as high flood risk areas.
Standard home insurance policies cover many types of water damage, but a standard homeowners policy does not cover flood damage. You'll need a separate policy. Because flood damage can happen even outside of high-risk areas, a flood policy makes a prudent choice for nearly all New York property owners.
Flood insurance premiums vary based on insured value, coverage options, and flood risk. Homeowners in lower-risk areas can usually expect lower rates, making flood coverage an affordable way to supplement your existing home coverage.
Homeowners in flood plains or designated high-risk flood zones who have a federally backed mortgage or home loan are required to purchase flood insurance. However, because the market is expanding, private market insurers can now offer flood coverage accepted by many home lenders.
What does flood insurance cover?
Think of your flood policy as a complement to your existing home insurance policy. Flood policies protect many of the same assets as a home insurance policy, including your home and your personal belongings, but your flood policy protects against flood risk, specifically.
The NFIP defines a flood as inundation of 2 or more acres of dry land or 2 or more contiguous properties. However, it's often easier to understand flooding as water that touches the ground before entering your home. Floods, according to these definitions, are not covered by a standard home insurance policy, but can be covered with a flood insurance policy.
Standard flood insurance policies cap coverage at $250,000 for dwelling coverage and $100,000 for personal property. Deductible requirements start at $1,000. However, private market carriers can offer higher coverage limits and more flexible coverage options.
National Flood Insurance Insurance Program policies may also limit coverage for finished basements, but some private market policies can provide more complete coverage.
Of note, flood insurance does not cover flood damage to vehicles — even if garaged. However, the comprehensive coverage option on your auto insurance policy can protect against flood damage to your car as well as other risks.
Understanding flood insurance waiting periods
NFIP flood insurance policies require a 30-day waiting period before the policy becomes effective, although an exception applies for newly purchased homes with a federally backed mortgage and a few other situations. This waiting period helps prevent requests for coverage based on news events or storm forecasts and keeps rates lower for insured properties. Some private market insurers offer coverage with shorter waiting periods, although many private market insurers still require a waiting period of up to 14 days.
Flood insurance payment options for New York homeowners
Recent changes by the NFIP make it easier for homeowners to switch flood insurance providers. New York homeowners who have coverage through the National Flood Insurance Program can now switch to a private market insurer in many cases and receive a partial refund for their annual NFIP policy.
Most flood policies are annual policies and require a payment for a 12-month term. However, in many situations, flood insurance premiums can be billed to your home lender, allowing you to make premium payments as part of your mortgage. This structure keeps monthly costs predictable and easy to fit into any budget.
Protect your NY home against flood risks with Coastal Insurance
Most flood policies are written through the NFIP, which means insurance agents throughout New York can write coverage. What you may find, however, is that few insurance agencies specialize in flood insurance and many don't offer coverage options other than a standard NFIP policy.
At Coastal Insurance, we work with flood coverage daily and can help you find the best policy to protect your home and belongings. We also specialize in high-value home insurance, which means we can help protect luxury homes, including difficult-to-place risks. Reach out to learn more about your coverage options and how the right flood insurance policy can offer more complete protection for your New York home.
---
Learn about the Recent Flood Insurance Rules & Rate Changes
Helpful Flood Insurance Articles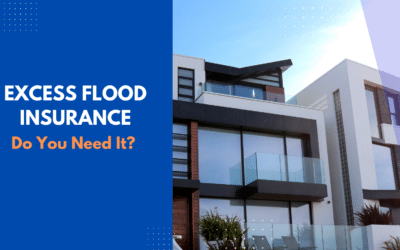 Flood insurance is a must-have coverage in many areas, but some insured homes might not have enough protection. That's where excess flood insurance comes into the picture. What is excess flood insurance and who needs it? Let's explore the details. What is Excess Flood...