Connecticut High-Value Home Insurance
Designed for CT Homes $1M+
*Only the most distinguished insurance professionals in the US have access to this suite of insurers.
Top A+ Rated High Net Worth Carriers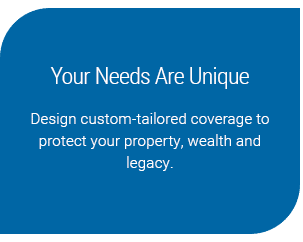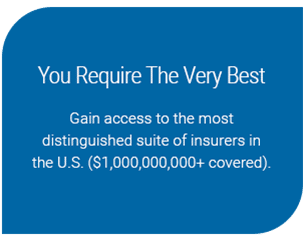 Luxury and High-Value Home Insurance Packages
Designed for Connecticut's Finest Homes
Exceptional Coverage Designed for Those with More Than Most
Protect your Assets & Legacy with Exceptional Coverage
Experience Peace of Mind with Extraordinary Claims Handling
Receive Confidential Risk Analysis from our Team of Concierge Underwriters
Minimize Liability Exposure with Enhanced Coverage Options to $100 Million

Get The Best Coverage For Your Home Insurance
"I have been using this company for my auto insurance for years now with no complaints and only positive things to say. My rep Daniel Gorman is as professional as they come. He has always gone the extra mile to save me money on my insurance, and if needed will return my calls and emails on the weekends if I have any questions. I highly recommend this company, 5 stars across the board!"
"I was researching options for lower homeowners insurance and looking for a local agent. Daniel Gorman was extremely responsive to my request, without being pushy. He presented me with several viable options and suggested a conversation take place with my current agent to get a comparison. End result was more appropriate coverage for my needs at reduced costs. I highly recommend him to anyone looking for new insurance options."
"I have used Allstate for my homeowner's insurance for over 12 years. After buying my second home in Mount Sinai, my real estate broker recommended Coastal Insurance Solutions. I gave them a call and I was able to save 30% from my current home insurance package. Great rates! Staff is super helpful!"
Exceptional Protection For Financially Successful Families
We understand the emotional and financial investment involved in owning a high-value home. Our dedication to protecting your family's assets, wealth, and legacy is our only priority.
If you own several homes or vehicles; wine or art collections; or travel extensively, our suite of products are specifically designed to protect your family from the risks associated with their unique lifestyle. We work with the highest-caliber insurers in the industry, including PURE, Chubb, AIG, Cincinnati Insurance, NatGen Premier, to provide you with the protection that best fits your needs.  After all, the finest of homes deserve the finest protection.
Our concierge-level advisors have taken a pledge to offer ethical, confidential, and honest advice while providing world-class customer service. Contact your Coastal Insurance agent today. We'll work with you closely to help you find the coverage you need— without breaking the bank.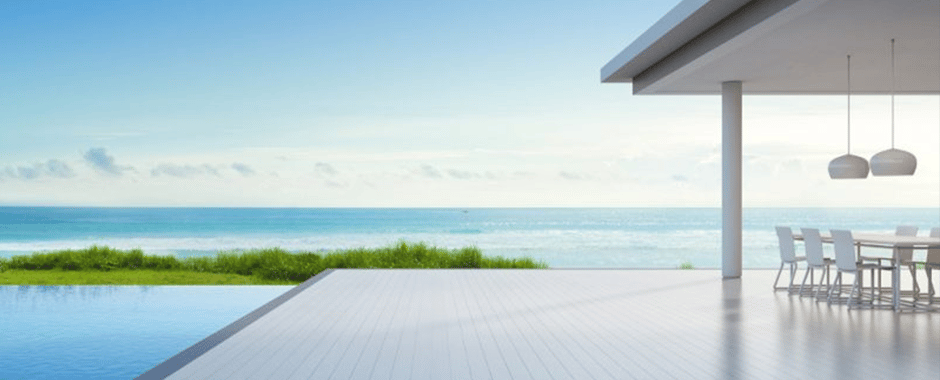 Understanding Private Client Insurance Advantages
Mass-market insurers (and agents) fill an important role in the insurance ecosystem but typically aren't a good fit for high net worth families or successful individuals. Private client insurance policies are designed to meet the needs of households with larger risk profiles and agents who sell private client insurance typically specialize in insuring affluent households, gaining a powerful wealth of knowledge specific to a certain type of client.
Higher Coverage Limits
There can be a disconnect between the amount of coverage you need for your home and the amount of coverage you need for other types of risks. Where some broad market insurers may provide a policy to insure smaller or less extravagant homes, the coverage can leave potentially costly gaps. Insurance for affluent households is often best served by a customizable, comprehensive solution.
With private client insurance, higher coverage limits are available for homes, vehicles, and additional liability coverages, like umbrella policies. Agents experienced with private clients know exactly how to cover the larger exposures common to high net worth individuals and work with insurers that offer coverage limits sufficient to insure your assets. With broad market insurers, many times, the coverage limits are simply insufficient. In other cases, a standard policy itself may leave coverage gaps that can be expensive in the event of a loss.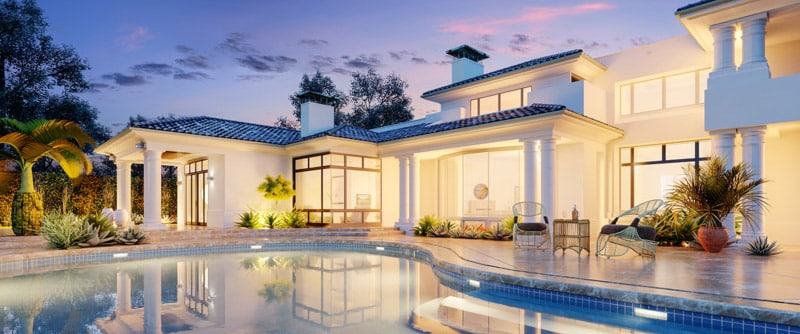 Seamless Coverage
Another important consideration is how well individual insurance policies fit together. Private client insurance providers may require you to purchase multiple policies to provide a more comprehensive solution. While this may sound like clever marketing, the consumer benefit is a well-crafted insurance package that avoids the patchwork-quilt of coverage that purchasing off-the-shelf policies from different insurers can bring. Each policy carefully considers the next, weaving coverages together more closely and eliminating gaps commonly found when purchasing insurance from multiple companies.
Experienced Agents
Experience often means knowing which questions to ask. Agents who specialize in private client insurance tend to be more knowledgeable than broad market agents — and a big part of the reason is experience. The insurance considerations of high net worth households are different from the insurance needs of the average suburban family.
Working with affluent families on a daily basis brings more exposure to the types of risks that can be experienced. This knowledge is essential to providing guidance and suggesting coverages that can better protect your assets. As a technical matter, you may find a broad market insurer that can cover the value of your home or your car. As a practical matter, a private client insurance provider can provide better coverage for the big picture — while also observing the small coverage details that broad market policies tend to overlook.
Personalized Service
Insurance isn't just about the numbers. Of course, getting the right levels of coverage is important. However, determining the proper amount of coverage and the types of coverage required often comes as a result of a candid conversation with a trusted independent agent. While there are often commonalities and similar coverage considerations for affluent households, each household has a unique risk profile and has to be considered on its own.
Private client insurance agents offer the personalized service and customizable options you'll need to ensure the most complete coverage. Besides, it's always great to do business where you're known by your name and not just your policy number.
Helpful High Value Homeowners Insurance Articles
Hundreds of insurers compete for the U.S. home insurance market, but a select group of providers specializes in the high-value market catering to high-net-worth households. Off-the-shelf products from broad-market insurers can miss key risks for affluent families....
read more