Connecticut High-Value Home Insurance
Designed for CT Homes $1M+ *Only the most distinguished insurance professionals in the US have access to this suite of insurers.
Top A+ Rated High Net Worth Carriers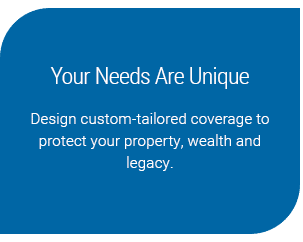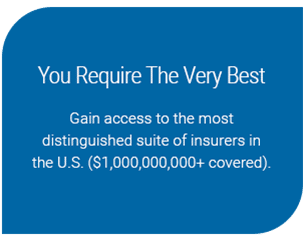 We Consistently Maintain 5-Star Reviews Across Review Sites
★★★★★
Connecticut High-Value Home Insurance
Uncompromising Coverage for High-Net-Worth Connecticut Homeowners
Compare Private Client Insurance Packages
Insurance Designed for High-Net-Worth Families
Customized Coverage by Chubb, AIG, PURE, Cincinnati & Vault
Ranked Top in the U.S. by Insurance Business America

Connecticut Luxury Home and Personal Insurance Packages
Bringing together time-tested industries in finance, insurance, and real estate with a bustling tech sector, Connecticut marries opportunity with a historic charm unique to the Constitution State. Luxury homes in Riverside, Greenwich, Westport, Darien and other affluent areas of CT need specialized insurance coverage tailored to high-value homes and households with more to protect.
The experienced team at Coastal Insurance works with high-net-worth individuals and successful families to craft customized insurance packages that consider not just your home, but your unique lifestyle. Compare quotes and options from leading high-value insurers that specialize in private client coverage needs.
Insurance for Luxury Homes in Greenwich, Stamford, and Other Areas of CT
High-value home insurance policies expand the basic coverages of a standard policy by offering higher limits as well as more ways to customize. Your coverage needs may differ from those of your neighbors and colleagues. High-value home policies give you the freedom to match your coverage to your unique lifestyle and priorities.
 Coastal Insurance works with top-rated insurers, including PURE, AIG Private Client, Chubb, Cincinnati Insurance, and others that specialize in high-value coverage. Our insurance advisors can match your coverage needs and priorities to the best insurers and coverage options for your specific situation.
Connecticut High-Net-Worth Insurance Packages
 A standard home insurance policy offers basic protection, often with low coverage limits for liability, personal property, and even the home itself. Luxury homes with a rebuild value of $1 million or higher can qualify for specialized policies that expand coverage limits and bring a selection of customization options for more focused protection. And because high-value policies are purpose-built for a specific risk group, you can often get more coverage for a lower cost per dollar of insurance.
Our knowledgeable advisors work with successful households like yours to design a personalized insurance package that considers your unique risks and coverage priorities. Protecting your legacy is our top priority.
Expanded Protection for Connecticut's Finest Homes
In addition to higher coverage limits for your home and other structures on your property, a high-value policy offers better ways to insure the belongings and fine decor that make a luxury home exclusively yours. Your home reflects your persona. With the right policy options, your insurance can protect all aspects of your unique lifestyle.
High-value policies target the specific needs of high-net-worth households, with options to fill the potentially costly gaps often found with traditional policies. You'll find options to expand coverage for your home, other structures and improvements, fine furnishings, collections, and even several types of liability risk.
 "It's all in the policy language. High net-worth insurers have very relaxed language in their contract, which equates to better coverage. The key is to maximize your insurance dollar by mitigating the risks that you're most concerned with. Aligning with an insurance company that has an appetite for your situation, can save you thousands in premium." Says David W. Clausen, CEO of Coastal Insurance.
This flexible approach lets you choose laser-focused protection where you have the most risk while also allowing your coverage to adjust as needed. Extended replacement cost coverage can protect your home's full value even if rebuild costs spike suddenly, exceeding your coverage limit. Guaranteed replacement cost coverage can expand your home's protection even further. And if you choose to rebuild elsewhere or at another time, cash settlement options make this possible.
Restoring your home to its original beauty can be a lengthy process after a loss. Your policy provides coverage for additional living expenses such as hotels or the added cost of eating out if a loss causes you to leave home temporarily.
Insurance needs and coverage priorities can change over time. Our team of experienced advisors will work with you closely and perform periodic assessments to help ensure you always have the coverage you need.
Fully Protect Your Personal Property
While protecting your home is first priority, protecting the things that make a house a home is just as important. Standard home insurance policies cap coverage limits for personal belongings at a percentage of your home's insured value. By comparison, a high-value home insurance policy offers more freedom to focus your coverage where you need the most protection.
Many times, collections, fine furnishings, and other personal property can exceed the value of the home itself. With a high-value home insurance policy, you can shift coverage to match your needs and priorities. Build your coverage your way.
Complete Coverage for Jewelry and Other Valuables
Whether it's fine art, collections, jewelry, or all the above, your high-value home insurance policy offers ways to protect the items most precious to you without compromise. Rest easy knowing your valuables are fully protected with safeguards against additional risks. You'll have the option of no-deductible claims and complete protection, even when traveling anywhere in the world.
Safeguard Your Family Against Liability Risk
Personal liability risk is a key coverage priority for high-net-worth households. Your high-value home insurance package can bundle personalized protection for liability risks, tailored to your circumstances and lifestyle. In most situations, your coverage can also cover liability-related legal expenses, often a significant cost category itself.
Choose coverage options of up to $50+ million, with the ability to customize limits and coverage types to match your household's unique risks.
Boost coverage limits affordably with excess liability protection that expands your base coverage when needed. Alternatively, you can choose umbrella insurance that expands to cover multiple underlying policies while also adding protection for additional risks such as libel and slander.
Whether you need coverage for volunteer activity, serving on a board, cyber liability, or working virtually from your home office, we'll help you build the right protection package at the best price possible.
Coverage for Nor'easters, Floods, and Regional Risks
Connecticut's historic charm and scenic waterside vistas can also bring risk as the tide rolls in. Pair uncompromising coverage for everyday risks to your home with specialized coverage for floods or other risks specific to your area.
Today's private market insurance options bring more ways to protect your fine home against Nor'easters, hurricanes, storms and surges, and other flood risks. You can also purchase coverage for land movement or other nature-related perils specific to your location.
Customize Your Coverage to Protect Your Unique Lifestyle
Each household's coverage needs are as unique as their lifestyle. Fine-tune your protection to match your needs and focus coverage according to your priorities.
Protect second homes and vacation homes

Insure luxury autos, exotics, and collections

Protect your family with identity theft insurance

Purchase ransom insurance

Coverage for boats, yachts, and watercraft

Cyber liability insurance

Liability coverage for domestic help employees

Liability coverage for volunteer or board member risks
Speak with a CT State-Licensed Private Client Insurance Advisor
As an independent insurance agency specializing in protection for high-net-worth households, Coastal Insurance can help you compare insurance rates from world-class high-value home insurance providers.  We work with successful households like yours to identify risk and help you design a comprehensive coverage strategy. Expect outstanding customer service and the best rates possible, with your confidentiality always assured.
 Reach out to our experienced insurance advisors to get started.
Helpful High Value Homeowners Insurance Articles
In many cases, high-value home insurance costs less per dollar of coverage compared to standard home policies. On the other hand, there's more to insure, so coverage costs can add up quickly. The good news is that your high-value policy offers more ways to customize,...
read more