Florida Homeowners Insurance
Get Top 10 Home Insurance Quotes Online
Florida Homeowners Insurance as Easy as 1-2-3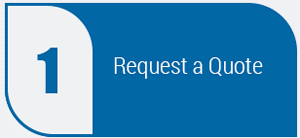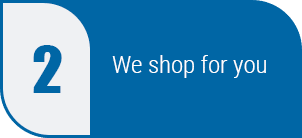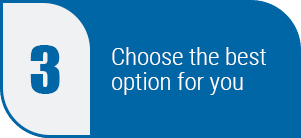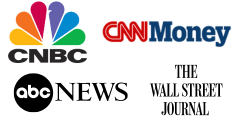 5-Star Reviews Across Review Sites
★★★★★
Compare Home Insurance Rates
Get the Best Quotes within Minutes
10 Fast Quotes from Top-Rated Insurance Companies
Compare Prices & Start Saving Today
Rated A+ by AM Best
Built to Save YOU Money!
Get Competitive Quotes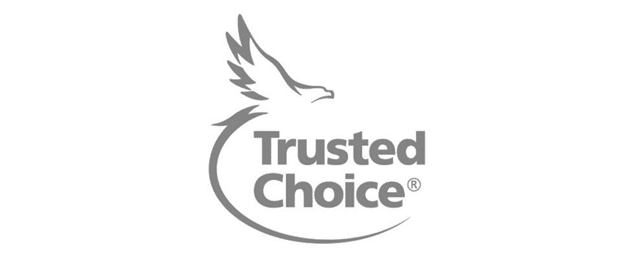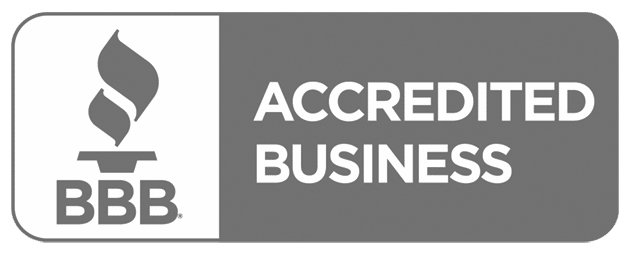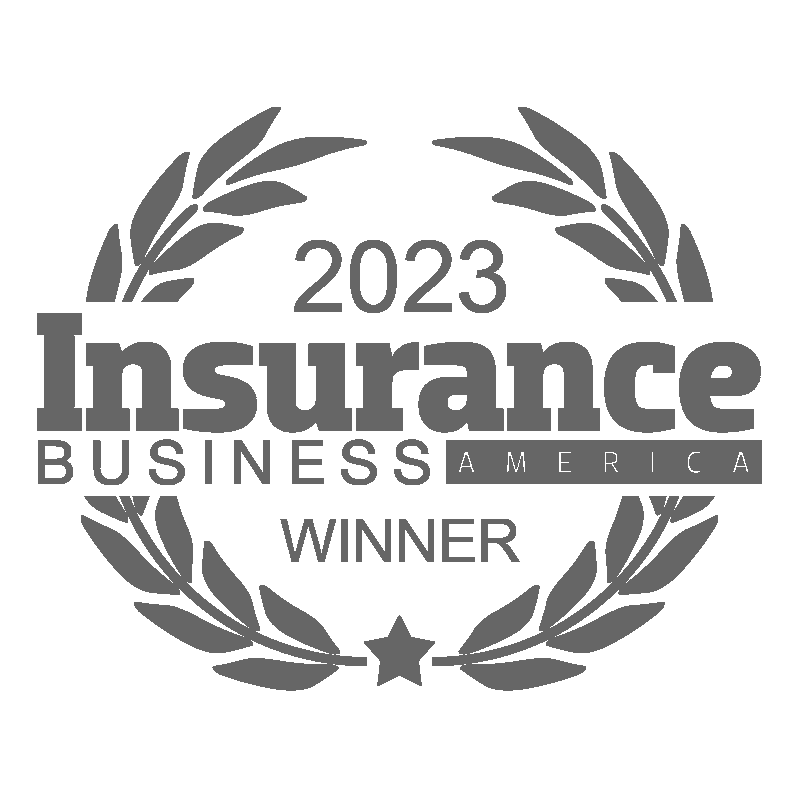 Florida Home Insurance Experts
Coastal Insurance Solutions is the leading online independent insurance agency serving the unique needs of Florida homeowners in the dynamic Florida home insurance market. With access to nearly all private insurance companies in Florida as well as Citizens, let the team of Florida insurance experts at Coastal Insurance Solutions help you compare rates and save.
Tailored Solutions for Florida's Unique Landscape
With its pristine beaches, rich cultural diversity, and endless sunny days, it's no wonder that so many call Florida home.  However, with the natural beauty comes the unpredictable wrath of Mother Nature. Hurricanes, tropical storms, floods, and even sinkholes have been a cause for concern. Coastal Insurance Solutions was created to address challenging insurance markets like Florida. We provide tailored homeowner insurance policies that cater specifically to these concerns, ensuring that Florida homeowners are protected.
Easy and Transparent Online Process
Coastal Insurance Solutions offers a seamless online process, making it easier for homeowners to select, compare, and purchase the right policy. Our platform provides instant quotes, clear policy details, and customer reviews, making the decision-making process transparent and trustworthy.
Competitive Rates
Coastal Insurance Solutions leverages its vast network of top insurance providers to offer the best rates to its clients. This ensures that homeowners get comprehensive coverage at the lowest possible rates.
Expert Consultation
Homeowner insurance isn't just about paying premiums and getting coverage. It's about understanding what you're covered for and how to make the best out of your policy. Coastal Insurance Solutions features an experienced team of state licensed insurance advisors to guide homeowners at every step, ensuring they have a clear understanding of their policy and its benefits.
A Track Record of Trust
Trust isn't built overnight. With numerous positive reviews and testimonials, Coastal Insurance Solutions stands as a testament to its commitment to serving Florida homeowners.
The Challenging Florida Home Insurance Market: Navigating the Exit of Private Insurers
Florida is as much a homeowner's delight as it is an insurer's challenge. Over the years, the Sunshine State's homeowner insurance market has faced increasing turbulence, marked predominantly by the exit of many private insurance companies. This exodus has left a significant portion of homeowners seeking coverage through the state-run Citizens Property Insurance Corp (often referred to as "Citizens Insurance"). But what's driving these changes, and what challenges arise from them?
Why Are Private Insurers Leaving?
There are multiple factors that contribute:
Natural Disasters: Florida is frequently hit by hurricanes, tropical storms, and floods. Such events lead to significant claims, and for some insurance companies, the risks and costs outweigh the benefits of operating in the state.
Litigation Costs: Florida has seen a rise in insurance-related litigation. Claims disputes and associated legal fees have deterred many companies from staying in the market.
Inadequate Rate Increases: While insurers often seek to raise rates to counterbalance the high risks, regulatory constraints can make significant rate hikes difficult, leading to unsustainable business models for some insurers.
The Shift to Citizens Insurance
As private companies pull out, many homeowners are left with limited options, making Citizens Insurance their de facto insurer. While it serves as a safety net, this shift brings forth several challenges:
Capacity Strain: With an influx of policies, Citizens Insurance faces the pressure of accommodating a vast number of homeowners, potentially stretching its resources thin.
Financial Burden: If Citizens Insurance incurs losses that it cannot cover from its reserves, the deficit is recouped through assessments on all property insurance policyholders in the state. This means even those not insured by Citizens might bear the cost.
Lack of Competitive Options: With fewer private insurers in the market, homeowners have fewer choices, leading to potential stagnation in terms of service innovation and competitive pricing.
The Homeowner's Dilemma
For the average Florida homeowner, these market dynamics manifest in tangible challenges:
Rising Premiums: With the narrowing competition and increased reliance on Citizens Insurance, many homeowners have experienced a spike in their insurance premiums.
Limited Coverage Options: As the market contracts, homeowners might find fewer policies that cater specifically to their unique needs.
Concerns about Claim Settlements: With the heightened pressure on Citizens Insurance and decreased competition, homeowners might be wary of potential delays or disputes in claim settlements.
The challenges in Florida's homeowner insurance market highlight the complex interplay between nature, regulation, and business dynamics. While the state grapples with finding a sustainable solution, homeowners are advised to stay informed, shop around for the best available options, and actively engage in conversations about potential reforms.
Florida High Value Home Insurance
What Does Your Homeowners Insurance Policy Cover?
Most home insurance policies cover all risks to your home, except a handful of exclusions, including neglect or intentional damage. This broad coverage offers protection against the most common threats to your home.
You choose your coverage limits when you purchase your policy. Our experienced insurance advisors can help you determine your home's rebuild value, helping to ensure you have enough protection.
Coverage for your belongings can be either replacement cost or actual cash value:
Cash value coverage takes a deduction for depreciation in a covered claim. Most homes have a mix of old and new belongings. Insuring for cash value helps keep premiums more affordable.
Replacement cost coverage for personal property allows you to replace your belongings in a covered claim without a depreciation deduction. This policy structure makes the coverage for your belongings much like the coverage for your home itself.
The Home Insurance Alphabet
Home insurance policies use a letter system to describe the coverage elements of your policy. Each coverage element offers a unique way to protect you and your home.
Coverage A – Dwelling: The dwelling coverage for your home protects the home structure itself as well as attached fixtures, including counters, floors, plumbing, and more.
Coverage B – Other structures: A lot of Florida homeowners have sheds, fences, gazebos, or detached garages. Standard policies set the coverage limit for other structures at 10% of your home's insured value.
Coverage C – Personal property: While Coverage A protects your home itself, Coverage C protects the things that make a house a home. Your policy covers your belongings at your home or even when you travel.
As a default value, many policies offer a personal property coverage limit equal to 50% of your home's insured value, with an option to customize your coverage as needed.
Some policies provide actual cash value coverage, which depreciates the value of your property over time. However, insurers also offer replacement cost coverage, which provides enough protection to repair or replace personal property damaged in a covered claim.
You'll also have options to insure jewelry and other valuables to full value and against additional risks.
Coverage D – Additional living expenses: If a covered claim forces you to leave your home while repairs are completed, your policy can pay for your additional living expenses, including hotels or the extra cost of eating out. Like other parts of your policy, you can choose your coverage limit for additional living expenses.
Coverage E – Personal liability insurance: Dog bite claim payouts recently surpassed $50,000, on average. Your home insurance policy protects against many personal liability risks such as dog bites, accidental injuries, slip and fall accidents on your property, and more. Your liability coverage can also pay for accidental damage to the property of others, such as a game of catch that ends with a neighbor's broken window.
Coverage F – Medical payments: Available with coverage limits of up to $5,000, Coverage F can pay the medical expenses for minor injuries caused to others, regardless of who is at fault.
Customize and Save with Home Insurance Discounts
Securing the appropriate discounts can make homeowners insurance more budget-friendly without compromising on coverage quality. Our seasoned insurance experts diligently search for applicable discounts, ensuring you pay less while still obtaining the essential protection for your home.
New construction discount: Many insurers offer discounts for new construction with savings of up to 15%. Significant savings may also be available for newer homes built within the past 5 to 10 years.
Savings for home upgrades: Recent updates to your home's electrical, heating, or plumbing systems can reduce premiums.
Save by bundling policies: Save up to 20% by purchasing home and auto insurance through the same provider.
Security and safety systems discounts: Smoke detectors, deadbolts, and basic alarm systems can save you money on your home insurance premiums. More advanced security systems can boost savings up to 20% for some homes.
Advance purchase discounts: Some insurers offer a discount for binding coverage 7 to 10 days before your policy goes into effect. Let our team of experienced advisors help you find the right coverage ahead of time to save more.
Roof upgrades: If you've recently replaced your roof, many insurers will offer lower rates.
Coverage for Single-Family Homes, Renters, or Condo Owners
Our experienced advisors help you choose the right policy type to protect your home and belongings. Renters need a different policy type than homeowners. Similarly, condo owners and landlords each require a special type of policy.
HO-3 – Special extended homeowner: As the most common type of home insurance for single-family homes, an HO-3 policy provides all-risk coverage for your home and other structures while providing named-peril coverage for personal property. This policy structure helps keep premiums affordable while focusing protection where you have the greatest risk of financial loss. HO-3 policies also offer liability insurance personalized to your needs.
HO-4 Renters insurance: Because renters don't own the building, an HO-4 renters insurance policy offers lower premiums while still protecting personal property and insuring personal liability risks. A renters insurance policy provides Coverage C, D, E, and F found on a home insurance policy but does not cover the rented building or other structures on the property.
HO-5 Policy or HO-3 Policy with HO-15 Endorsement: Many insurers offer ways to enhance protection for your home and belongings using an HO-5 policy or an add-on to your HO-3 policy called an HO-15 endorsement. These policy choices can expand coverage for your personal property to protect against a broader range of risks.
HO-6 Condo insurance: A condo owners policy offers a similar structure to a homeowners insurance policy, protecting against risks not insured by the condo association's policy. Your condo insurance provides customized coverage for personal property, personal liability, additional living expenses, and medical payments for injuries to others. Your policy also protects improvements you've made to your condo, such as kitchen upgrades or flooring.
DP-3 Landlord insurance: Property owners who rent their property to others have unique coverage considerations. A DP-3 landlord policy addresses the specific needs of landlords and often includes higher liability insurance options.
Additional Ways to Protect Your Home
Each Florida homeowner has unique coverage needs and priorities. You can customize your home protection to match your individual needs through optional endorsements or additional policies that address specific risks.
An endorsement is simply an add-on to your policy that changes how your coverage applies in certain situations. For some risks, such as floods, a separate policy may offer the best solution.
Here are some common coverage choices selected by homeowners:
Inflation guard endorsement: The cost of labor and building materials can change over time. With an inflation guard endorsement, your policy can automatically adjust your coverage limits to help ensure you have enough coverage.
Guaranteed dwelling coverage: Sometimes referred to as guaranteed replacement coverage, your policy can pay to rebuild your home even if the rebuild cost exceeds your coverage limits due to spikes in the price of labor or materials.
Scheduled coverage for valuables: Jewelry, art, and other valuable items benefit from dedicated coverage that expands covered risks and insures your most precious items to their full value.
Flood coverage: Florida homes in low-lying areas or homes near water sources can face flood risks. Our advisors can help you craft a flood insurance coverage strategy that compliments your home policy. With Coastal Insurance Solutions, you can compare flood insurance quotes online in minutes. Simply enter your address and a few details about your home and you be comparing multiple online quotes in under 3 minutes.
Compare Rates and Save With Coastal
Simply enter your address on our online quote engine and we will take it from there. With access to all the private market home insurance companies in Florida as well as Citizens, Coastal Insurance Solutions will provide you with a comprehensive list of quotes customized to your unique needs.
Our Florida licensed insurance advisors will provide up to 10 quotes from leading Florida insurers in just minutes. You don't need to be an insurance expert to choose the right coverage for your home. We'll explain your choices in a way that's easy to understand and suggest coverage options that can enhance your protection.
For most households, the family home is the largest single purchase they will ever make. Let the experienced insurance advisors at Coastal Insurance help you protect your home and family at the best price possible.