High-Value Auto Insurance
Find the Best Protection for Your Luxury Vehicle *Only the most distinguished insurance professionals in the US have access to this suite of insurers.
Top A+ Rated High Net Worth Carriers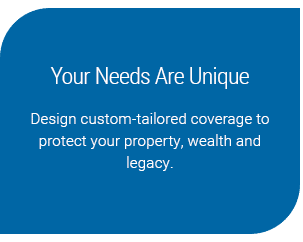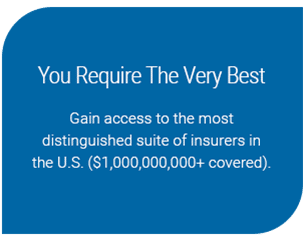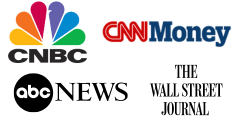 5-Star Reviews Across Review Sites
★★★★★
Key Takeaways for High Value Auto Insurance
High-value auto policies offer agreed-value coverage, which better protects high-end vehicles.
A high-value auto policy offers higher liability coverage limits, and you can expand coverage further with umbrella or excess liability policies.
High-value auto policies work together with other personal policies to provide coverage for your complete lifestyle.

High-Value Auto Insurance
A budget car doesn't belong on the same type of auto insurance policy as the latest Ferrari or McLaren. In fact, many broad market insurers won't even insure high-end or exotic automobiles. That's why specialty insurers focusing on insurance for successful households offer high-value auto insurance policies, a type of policy with agreed-value coverage, higher liability limits, and several other perks.
What is High-Value Auto Insurance?
A high-value auto insurance policy is a specialized auto insurance policy that offers protection for collectible or exotic automobiles, like Ferraris, Bentleys, Lamborghinis, and similar exclusive makes.
Some features of a high-value auto policy parallel those found on standard auto policies, but there are some key differences, such as how the value of the vehicle itself is insured as well as some of the extra features that come with a high-value policy, like no-limit rentals.
Broad-market vehicles depreciate — sometimes rapidly — which calls for a different type of coverage solution. High-value vehicles often hold their value better and some may even appreciate over time. High-value auto policies were designed to bring better protection for exotics, collectibles, and whole auto collections.

How Does Agreed Value Compare to Standard Coverage?
To understand how a high-value auto policy works, it's helpful to understand the mechanics of a standard auto policy.
With a standard policy, the insured value of the vehicle goes down with every passing month and with every extra mile driven. In effect, the insured value of the vehicle shrinks over time. The result is that you never really know how much the vehicle is insured for — until you have a claim.
With a high-value auto policy, you agree upon an insured value when you purchase the policy. Unlike a standard policy, the agreed-value coverage limit won't go down each month or with additional use within the policy period.
Standard policies determine the insured value at the time of a claim. The insurer studies the market and settles the claim based on the market value of similar vehicles. This process works for broad-market vehicles but can leave troubling coverage gaps for high-end vehicles, antiques, or exotic autos.
High-value auto insurance policies provide coverage for exotics and high-end autos that standard insurers can't insure properly. A high-value policy addresses the elephant in the room: the shrinking coverage offered by standard policies. By using an agreed coverage limit, you know how much your vehicles are insured for if you have a claim. As the name suggests, you and the insurer "agree" to a coverage limit.
Both policy types (standard auto and high value auto) offer similar base coverages:
Comprehensive insurance: Comp coverage protects your vehicle from physical damage not caused by a collision, including glass damage as well as theft and vandalism damage.
Collision insurance: Insurers define collision damage as physical damage caused by contact with another vehicle or a fixed object, like a pole, guard rail, or even a roadway — like in rollovers.
Liability insurance: Auto liability insurance pays helps cover damage caused to the property of others and auto-related injuries caused to others. For many successful families, liability is the biggest risk because the value of the loss can be much higher.
However, high-value auto insurance policies often include additional policy perks, such as cash settlement, new car replacement, or no-limit rentals.
Which Insurance Companies Offer High-Value Auto Insurance?
In many cases, the insurers who offer high-value auto insurance are the same companies that specialize in high-value home insurance and insurance for high-net-worth households.
These insurance carriers built their reputation on concierge service and a suite of insurance products designed to protect successful individuals and households. Often, policies can be paired to earn extra discounts and to expand overall coverage limits for higher-risk exposures like auto-related liabilities.
For example, some high-value insurers offer a portfolio discount for buying more than one type of policy, such as home and auto. The skilled insurance advisors at Coastal Insurance can detail your options to help you find the right coverage at the best price possible.
Which Vehicles are Considered High Value?
High-value autos fall into an exclusive group, including models from:
Bugatti
Ferrari
Lamborghini
Bentley
Rolls Royce
Porsche
Aston Martin
Mercedes-Benz
McLaren
BMW
Audi
Collectibles and antiques may also qualify for agreed-value coverage. These types of vehicles are outside the scope of standard auto policies, making a high-value auto policy the best way to ensure coverage for a fixed amount.
What Extra Services and Perks Come with a High-Value Auto Insurance Policy?
New car replacement: Some high-value insurers offer the option to replace your vehicle if you have a total loss shortly after purchase, like within the first three years.
Cash settlement: As another option, you can take a cash settlement in some cases. This gives you the freedom to purchase a different vehicle or to put the money to work somewhere else. Standard policies typically require you to repair the vehicle unless it is a total loss.
Choice of repair facility: If you have a trusted shop you want to use, a high-value policy gives you the freedom to choose where your vehicle is repaired.
No limit rental: If your vehicle is out of service due to a covered claim, you'll enjoy rental reimbursement without a daily limit. Just choose your overall coverage limit.
OEM parts: High-value policies offer OEM parts replacement, and some insurers offer assistance tracking down hard-to-find parts.
Guaranteed repairs: Some high-value auto insurance carriers offer lifetime warranties on repairs done at approved shops.
Worldwide liability coverage: Your auto liability insurance coverage can travel with you anywhere in the world — an option not available with standard insurers.
Higher available deductibles: With a high-value auto policy, you choose the deductible that fits your needs. Higher deductibles allow you to self-insure for smaller losses while maximizing your protection for larger losses at a lower overall cost.
Are There Any Discounts Available?
Many high-value auto insurance providers offer additional discounts for purchasing more than one policy through the same insurer. The most common combination is auto and home, but you may qualify for extra discounts on other policy types, such as umbrella liability policies.
Insurance for high-net-worth families requires attention to detail and a keen eye for gaps in coverage. The experienced team at Coastal Insurance works with you closely to understand your risks and coverage priorities to bring you a selection of customized insurance packages that provide the best value.
We'll help you compare and explain your coverage options in plain English.
How Can I Raise My Liability Coverage Limit?
High-value auto insurance policies often come with higher liability coverage limits of up to $1 million or even $10 million. You can also expand this coverage with an umbrella policy or an excess liability insurance policy.
An umbrella liability policy expands the coverage limits of underlying policies, such as home and auto, while also adding new coverages, like protection against slander and libel risks.
An excess liability insurance policy also expands the coverage limits of the underlying policies, like home and auto, but often with a lower cost compared to umbrella policies.
Our insurance advisors work with successful households across the nation to build an insurance solution that answers your specific needs.
Reach out to Coastal Insurance for your High-Value Auto Insurance
Insurance policies should work together, with each filling the gaps of the next. Every high-net-worth household also has its own coverage priorities. We'll work with you closely to understand the big picture without losing sight of the small details that make your coverage a perfect fit.
Protecting your legacy is our top priority. Reach out today to learn the best ways to protect your autos, your home, your assets, and your family. With Coastal Insurance Solutions, our team of advisors will partner with you to tailor a package to your unique needs and compare quotes from the finest insurance companies.
Helpful High Net Worth Insurance Articles
If you compare standard insurance policies from broad-market companies, beneath the marketing slogans, you'll find many policies are similar. Often, they share the same limitations, capping coverage limits for homes and personal liability insurance. Broad market...
read more