Coastal Offers Specialty Insurance From CHUBB for High-Net-Worth Individuals
Top A+ Rated High Net Worth Carriers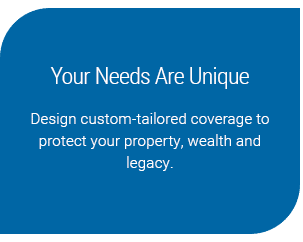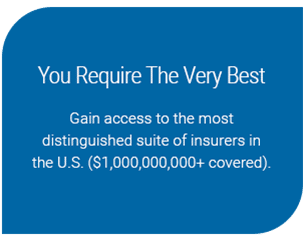 We Consistently Maintain 5-Star Reviews Across Review Sites
★★★★★
CHUBB High-Value Home Insurance
Luxury Home, Auto & Excess Liability Protection
97% of customers surveyed would recommend Chubb to a family member or friend
Exceptional claims service, extended replacement cost & cash out option
Broad Liability limits available, ranging from $1 million to $100 million
Package discounts for adding Auto Insurance, Excess Liability & Fine Arts

CHUBB Customized Insurance Coverage for High-Net-Worth Households

Coastal Home Insurance Solutions knows the emotional and financial investments involved in owning a high-value home and our dedication to protecting you and your family's assets is our #1 priority.
Call today (844) 467-8787 to speak with one of our underwriting experts.  Fast Quotes, A.M. Best Rates & Free Advice.
Invest Wisely in High-Value Home Insurance (HVHI)
As a successful financial individual, there's a good chance that you've invested a lot of money in your home. If your home has a very high value, then there's also a good chance a typical homeowner's insurance policy isn't right for you. This is especially the case if you have expensive valuables and furnishings.
Since we've been working with high net worth individuals for many years, we can help you find the right homeowners' insurance policy for your needs.  For personalized quotes and service, please be sure to get in touch with one of our agents today.
CHUBB High Net Worth Insurance Packages
Our licensed CHUBB insurance advisors are risk management professionals that specialize in protecting high-end, luxury homes, and high net worth families.  Speak with a state-licensed CHUBB insurance advisor today.
CHUBB Insurance Programs Currently Available:
CHUBB Insurance For Individuals & Families:
Luxury Home Insurance
Comprehensive Auto Insurance (with Agreed Value Option)
Private Collection Insurance-Fine Arts, Instruments, Jewelry & other Valuables
Excess Liability
Cyber Liability
Natural Disasters
Travel/Accident
Boats & Yachts
Bespoke Services
Life & Health Protection
CHUBB Insurance For Businesses:
By Industry:
Aerospace
Agriculture
Broadcasters
Clean Tech
Construction
Cultural Institutions
Educational Institutions
Energy
Entertainment
Federal Government Contractors
Financial Institutions
Food
Healthcare
Healthcare Information Technology
Law Firms
Life Sciences
Manufacturing
Mergers & Acquisitions
Professional Services Firms
Real Estate & Hospitality
Technology
Transportation
Wineries
Accident & Health
Commercial General Liability
Commercial Package
Cyber
Environmental
ESIS
Workplace Benefits
Excess & Surplus
Global Casualty
International Solutions
Management Liability
Marine
Medical Liability
Political Risk
Product Recall
Professional Liability
Property
Railroad
Reinsurance
Small Commercial
Specialty Casualty
Surety
Trade Credit
Umbrella & Excess Casualty
Workers Compensation
About Chubb Insurance
Chubb has operations in 54 different countries/territories and is known to be the largest commercial insurer in the United States. They have executive offices located in New York, Zurich, Paris, London, and other locations. Chubb Insurance employs more than 30,000 people worldwide. They provide insurance products to a diverse group of segments such as: Commercial Insurance, Property & Casualty (P&C) Insurance, Reinsurance, Life Insurance, Personal/Accident & Supplemental Health Insurance.
Chubb is a multinational insurer with a vast property and casualty (P&C) insurance division. Their P&C division specializes in upscale, luxury homes owned by high net worth individuals.  Top-Rated for claims & coverage forms, Chubb has an excellent reputation among the nation's most financially successful individuals.  Responsiveness is a top priority to Chubb, with a 98% contact rate within six hours of filing a claim. From their advanced technology to detect problems fast, to their complementary services to keep you and your home safe, Chubb has got you covered.
The parent company of Chubb, Chubb Limited, is listed on the New York Stock Exchange and is also a component of the S&P 500 index. They have also maintained a financial strength rating of AA from Standard & Poors and A++ from A.M. Best.
Chubb appoints only the best agents in the nation.
High-Value Luxury Home Insurance Secret
Helpful High-Value Homeowners Insurance Articles
For homes with a rebuild value of $1 million or more, you can choose a high-value home insurance policy instead of standard home insurance. The choice of a high-value home policy brings many compelling advantages, ranging from broader liability insurance...
read more