Luxury Home & Auto Insurance For High-Net-Worth Individuals
Top A+ Rated High Net Worth Carriers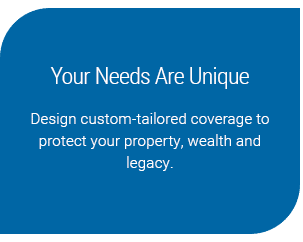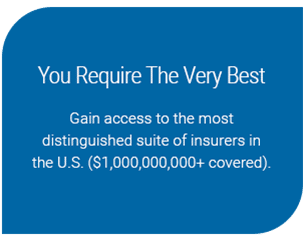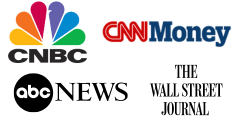 5-Star Reviews Across Review Sites
★★★★★
PURE Luxury Home & Auto
Insurance Packages
Reimagining the Insurance Experience
Tailored Insurance Protection for Luxury Homes
Performance-Inspired Auto Insurance w/Agreed Value option
Flexible Coverage options for Jewelry, Art & other Precious Collections
Protect Your Legacy with Personal Excess Liability Coverage (Defense Costs Included)

Customized Insurance Coverage for High-Net-Worth Households

Coastal Home Insurance Solutions knows the emotional and financial investments involved in owning a high-value home and our dedication to protecting you and your family's assets is our #1 priority.
Call today (844) 467-8787 to speak with one of our underwriting experts.  Fast Quotes, A.M. Best Rates & Free Advice.
Invest Wisely in High-Value Home Insurance (HVHI)
As a successful financial individual, there's a good chance that you've invested a lot of money in your home. If your home has a very high value, then there's also a good chance a typical homeowner's insurance policy isn't right for you. This is especially the case if you have expensive valuables and furnishings.
Since we've been working with high net worth individuals for many years, we can help you find the right homeowners' insurance policy for your needs.  For personalized quotes and service, please be sure to get in touch with one of our agents today.
PURE High Net Worth Insurance Packages
Our licensed PURE insurance advisors are risk management professionals that specialize in protecting high-end, luxury homes, and high net worth families.  Speak with a state-licensed PURE insurance advisor today.
PURE Insurance Programs currently available:
High-Value Homeowner's Insurance
High-Value Condominium Insurance
High-Value Cooperative Insurance (Co-op)
Luxury Waterfront Homeowner's Insurance
Secondary/Seasonal Homeowner's Insurance
Rental Dwelling Insurance
Personal Auto Insurance
Excess Liability Insurance
Umbrella Insurance
Collector Car Insurance
Watercraft Insurance
Aircraft Insurance
PURE High-Value Homeowners Insurance Discount Programs
Full-Time Live-in Caretaker Discount
Low-Temperature Monitoring System Discount
Water Leak Detection System Discount (with or without an alarm)
Permanently Installed Generator Discount
Gas Leak Detector Discount
24 Hour Signal Continuity Discount
Sprinkler System with Water Flow Discount
External Perimeter Gate Discount
Lightning Protection System Discount
Perimeter Security System Discount
Central Station Fire/Burglar Alarm Discount
About PURE Insurance
Privilege Underwriters Reciprocal Exchange (PURE) is a policyholder-owned insurer dedicated to creating an exceptional experience for responsible high net worth individuals and families.  Our product suite includes best-in-class, customizable coverage throughout the U.S for high-value homes, automobiles, jewelry, art, personal umbrella liability, watercraft, and flood.
PURE was founded by some of the most knowledgeable and experienced professionals in the industry. They combined experience, insight, and intuitive perspective to challenge the insurance industry's conventional thinking. They recognized that policyholder-owned companies consistently delivered the greatest value and customer satisfaction. Further, they recognized that the leading specialist companies could offer broader coverage and more personalized service.  PURE combines the best of both.
Inspired by some of the finest policyholder-owned companies in the world, PURE emphasizes alignment of interests and transparency. Our unique alignment with our membership supports our objective to charge the right price — not the highest price the market will accept.  PURE's low cost of capital, careful member selection, and proactive risk management all contribute to highly competitive rates.  Further, we invest heavily in helping members prevent claims from occurring, and resolving them quickly, without hassle if they ever do.
High-Value Luxury Home Insurance Secret
Helpful High-Value Homeowners Insurance Articles
If you compare standard insurance policies from broad-market companies, beneath the marketing slogans, you'll find many policies are similar. Often, they share the same limitations, capping coverage limits for homes and personal liability insurance. Broad market...