New Jersey High-Value Home Insurance
Designed for NJ Homes $1M+ *Only the most distinguished insurance professionals in the US have access to this suite of insurers.
Top A+ Rated High Net Worth Carriers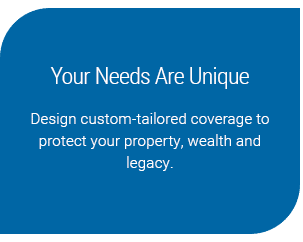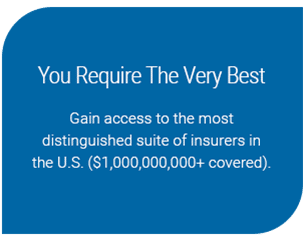 We Consistently Maintain 5-Star Reviews Across Review Sites
★★★★★
NJ Luxury and High-Value Home Insurance Packages
Protect your Assets & Legacy with Exceptional Coverage

Experience Peace of Mind with Extraordinary Claims Handling

Receive Confidential Risk Analysis from our Team of Concierge Underwriters

Minimize Liability Exposure with Enhanced Coverage Options to $100 Million

Exceptional Protection for Financially Successful Families in NJ
You've worked your entire life to accumulate the assets you have today.  And we've worked our entire career protecting families just like yours.  We understand the emotional and financial investment involved in owning a luxury home and leading a busy life.  Protecting your family's assets, wealth and legacy….is how our legacy is made.
If you own several homes or vehicles; wine or art collections; or travel extensively, our suite of products is specifically designed to protect your family from the risks associated with their unique lifestyle. We work with the highest-caliber insurers in the industry, including PURE, Chubb, AIG, Cincinnati Insurance, NatGen Premier, and Vault Custom to provide you with the protection that best fits your needs.  After all, the finest of homes deserve the finest protection.
Our concierge-level advisors have taken a pledge to offer ethical, confidential, and honest advice while providing world-class customer service. Contact your Coastal Insurance agent today. We'll work with you closely to help you find the coverage you need— without breaking the bank.
Insurance Considerations for New Jersey's High Net Worth Households
With the most millionaires per capita in the nation, New Jersey homeowners have more to protect. From affluent North Jersey communities like Alpine, Fort Lee, and Englewood to Jersey shore towns from Rumson down to Cape May, the Garden State boasts some of the most luxurious homes in the Northeast. A customized high-value home insurance package offers higher coverage limits when compared to traditional homeowners insurance, but also provides more ways to protect valuables and your unique lifestyle.
With an increase in assets and net worth, comes an increase in risk and exposure. High net worth families have unique insurance considerations and often need more comprehensive coverage. Under-insurance or uninsured risks are among the more common problems, but both can be solved with the right policies and experienced guidance.
Protect Your New Jersey Home with the Right Dwelling Coverage
Protection for your luxury home starts with the right homeowners policy and coverage options. Standard homeowners insurance policies target broad-market buyers, but can often leave coverage gaps, especially for high-net-worth households. By comparison, high-value homeowners insurance expands coverage in several ways.
The cost of rebuilding changes over time and can even spike during widespread regional events such as floods or storms. In addition to higher coverage limits, a high-value policy can provide coverage that expands to protect against repair cost overruns if claim damage exceeds your coverage limits. Some policies also offer the option for cash claim settlements, allowing you to rebuild on your own schedule or even to rebuild elsewhere.
Homes with a rebuild value of $1 million or more can qualify with many high-value insurers. Your coverage can protect your home as well as the improvements you've made that make your home one of a kind, such as architectural touches or additions as well as pool houses and other structures on your property.
Insurance for Personal Property and Valuables
From fine furnishes to collections and fine art, the right high-value home insurance package can protect your personal belongings with full replacement cost coverage, protecting your possessions even while traveling or when at secondary homes. Our experience agents can help you find the best way to protect the personal possessions you value most, investing in coverage wisely, targeting areas where you need the most protection.
A well-designed insurance package can offer flexible coverage, addressing coverage gaps standard insurance policies might leave behind while keeping premiums more affordable.
Coverage for Cybercrime
We often think of cybercrime as a problem for businesses and municipalities, but it can be a big concern for high net worth households as well. Financial means can create a more attractive target while an increased number of connected devices per household increases the attack surface, providing cyber-criminals with more ways to breach your digital world. High net worth families and individuals can have financial exposure as big or bigger than that of a small company — but may not be as well secured.
While there are now some cyber insurance products designed to protect individuals, expect these solutions to evolve over time to meet a changing risk model. For example, PURE Starling is available as an endorsement to a PURE home insurance policy and provides protection against cyber fraud, system attacks, and ransomware, with coverage limits of up to $1 million for some types of cyber risks.
Coverage for Weather-Related or Regional Risks
Weather-related risks vary depending on location, but the Northeast has a long history of hurricanes and storm activity, often the costliest type of weather because of the long duration and lingering effects. Hurricane Sandy was among the most destructive of recent storms in the Northeast, causing damage to nearly 100,000 homes, businesses, and government buildings.
Flooding is a common cause of damage and requires a thorough insurance solution. Other types of water and wind damage bring their own set of coverage considerations. Insuring a high net worth home requires a white-glove touch because one overlooked risk or one area of underinsurance can be extremely costly or can lead to an irreplaceable loss.
Standard homeowners insurance doesn't cover damage due to floods or flood surge, but our experienced agents can help you choose the right flood insurance policy to supplement base coverage through the National Flood Insurance Program or even help you design a new flood coverage strategy. Private market flood insurance options are growing and can offer seamless protection to complement your home coverage.
In some areas, wildfire and land movement can be larger concerns. It's important to choose an agency and insurance company that can work with you to identify risks or even consult on ways to reduce risks.

Personal Liability Coverage for New Jersey Families
The size of liability judgments has risen steadily in recent years, with judgments of $10 million or more becoming increasingly common, doubling from the highs commonly seen less than a decade ago. Many high net worth individuals and families and individuals have an umbrella policy in place, but it's also important to review coverage amounts and new risks. Life changes quickly and it's essential that insurance coverages are matched to new purchases, family changes, or even a change in net worth.
Professional Liability Coverage
It isn't uncommon for high net worth individuals to hold a position on a board or to volunteer time with non-profits, charities, or other organizations. An umbrella policy combined with the liability coverage from your homeowners insurance is an important first step, but can leave many risks without coverage.
If you're a board member, for example, you may be covered by the organization's directors and officers liability insurance. However, it's important to remember the coverage limit is split between all the board members, meaning only a percentage of the coverage may be available to you. A $1 million policy might only offer $100,000 in per-person protection if a 10-member board is facing lawsuits. You may be able to add directors and officers coverage to your umbrella coverage or a standalone professional liability policy may be a better fit. A conversation with your trusted independent insurance agent can help find professional risk and pinpoint the best coverage solution.
Employee Concerns for New Jersey's High-Value Homes
Staffing is another insurance concern for high net worth families. Nannies, housekeepers, assistants, and other household workers require special insurance planning, both to protect their safety and to protect your assets against unpredictable losses or work-related liability. In some cases, it may be appropriate to pair existing coverage with an Employment Practices Liability Insurance (EPLI) policy, an Employee Dishonesty Policy, or other coverages to protect against risks related to domestic employees.
Much like the insurance needs for a $100 million corporation differ from the needs of a corner store, high net worth families have more considerations when insuring their assets and the family's exposures. As always, a candid conversation with your independent insurance agent can help uncover risks — and the potential scope of those risks — as well as detail coverage options, crafting an insurance solution specific to your needs.
Customize Your NJ High-Value Homeowners Insurance Package
As NJ state-licensed insurance advisors, we put your needs first and help you compare insurance quotes from multiple top-rated insurance providers so you can choose the right homeowners insurance policy for your New Jersey luxury home.
Safety-related discounts can help keep costs lower. For example, homes with alarm systems with central monitoring, storm-resistant roofing, or sprinkler systems can earn significant discounts with some insurance providers.
Build your coverage your way, focusing your insurance coverage where you need it most.
We'll work with you to design a personalized insurance package, including your high-value home insurance policy, but with additional coverage customized to cover the risks unique to your lifestyle. Protecting your legacy is our #1 priority.
Helpful High Value Homeowners Insurance Articles
For homes with a rebuild value of $1 million or more, you can choose a high-value home insurance policy instead of standard home insurance. The choice of a high-value home policy brings many compelling advantages, ranging from broader liability insurance...
read more