Coastal Offers Specialty Insurance From Openly for High-Net-Worth Individuals
Top A+ Rated High Net Worth Carriers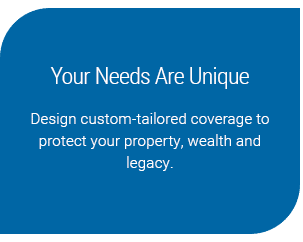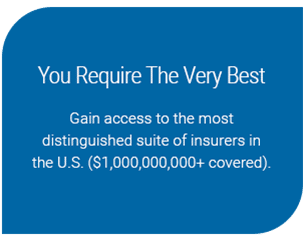 We Consistently Maintain 5-Star Reviews Across Review Sites
★★★★★
Openly High-Value Home Insurance Packages
Reimagining the Insurance Experience
Technology-driven solutions to keep premiums affordable
Guaranteed replacement cost coverage up to $5 million
Higher sub-limits to better protect valuables
Customizable home insurance packages for upscale homes
Specialized home insurance packages for landlords

Openly Custom Insurance Protection for Upscale Homes

Standard home insurance policies often leave too much to chance due to gaps in coverage. On the other end of the spectrum, ultra-high value carriers can exclude coverage for many upscale homes. Openly brings exclusive options you'd expect to find with high-end insurers while making their enhanced coverage options available to more homes.
With a focus on protecting upscale homes, Openly services the market for homes with a rebuild value of $200,000 up to $5 million. Openly opened its virtual doors in 2017 with a goal of modernizing the insurance industry by leveraging technology to streamline underwriting. This strategy improves customer satisfaction and retention and simplifies the coverage experience.
Although a newer insurer in the upscale market, Openly draws on the expertise of experienced insurance professionals. Starting business in just a few states, Openly continues to expand and is well on its way to offering coverage nationwide.
Invest in Openly Insurance Coverage for Your Home
Many home insurance policies cap coverage at $1 million. High-end insurers often don't cover homes with a rebuild value of less than $1 million. Openly targets upscale homes with its unique home insurance options without the restrictions often found with other insurers.
Whether your home costs $250,000 to rebuild or $2.5 million, Openly offers a comprehensive solution to home insurance coverage that fixes gaps often left by traditional home insurance policies.
Openly describes their product as premium insurance made simple. A broad selection of options makes Openly a value-driven choice for homeowners that want customized coverage at the best price possible.
Choose Openly for your first home, second home, seasonal home, or even homes rented to others.
Openly Insurance Customer Brochure
Openly Enhanced Home Insurance for Upscale Homes
Customize your home insurance.

Choose from HO-3 or HO-5 base policies, and then customize to build a comprehensive coverage solution. Both HO-3 and HO-5 policies provide open-peril coverage for your home. HO-5 policies extend open peril coverage to your belongings as well, expanding your protection for more risks.
Enjoy premium coverage for upscale homes.

Openly offers guaranteed replacement cost coverage for homes with a rebuild value of up to $5 million.
Protect your family against common liability risks.

Safeguard your savings and future earnings with personal liability insurance as part of your Openly home insurance package.
Pay for medical expenses due to accidental injury.

Accidents happen. Your Openly home insurance policy offers coverage of up to $10,000 for medical payments to others. This policy feature allows you to quickly handle common mishaps that result in injury. Standard home insurance policies often cap coverage at half this amount.
Protect your belongings.

Openly offers more comprehensive coverage for personal property by increasing sub-limits for many types of property. This reduces the need for pricier scheduled coverage in many cases and addresses coverage gaps common to standard policies.
Openly Insurance Protection for Landlords
Openly's unique landlord policy protects your real estate investment with extra coverage options you may not find elsewhere.
Coverage B protects additional structures on the property
Coverage for landlord-owned personal property stored on premises
Premises liability insurance to cover accidental injuries to others
Openly Optional Coverages
Openly lets you customize your coverage to your unique needs. This cost-saving strategy lets you insure risks without paying for coverage you don't need. Many standard home insurance policies do not offer these options at all, leaving potentially costly gaps in coverage.
Water backup coverage
Earthquake coverage
Buried utility line coverage
Equipment breakdown coverage
Personal cyber insurance coverage
Sinkhole coverage where available
Homesharing program coverage
Scheduled property coverage for valuables
About Openly Insurance
Openly focuses its business on one priority: protecting your home with a customizable home insurance package that brings premium coverage options at an affordable price.
Most homes insured by Openly fall within the $400,000 to $3 million rebuild value range. Traditional insurers often overlook risks unique to this part of the market, leaving gaps in coverage that may not be obvious until you have a loss.
Openly offers affordable ways to cover unique risks by using a-la-carte options that let you build a comprehensive coverage package to protect the investment you've made in your home.
Openly's commitment to transparency and use of technology lead to faster underwriting, easy to understand coverage, and competitive pricing. You'll get world-class protection for your home, but also experience top-rated service whether you have a claim or simply a question about your coverage.
Openly sells exclusively through independent agencies like Coastal Insurance. The experienced insurance advisors at Coastal Insurance work with you closely to design a home insurance package that answers your coverage priorities at the best price possible.
Contact Coastal Insurance today to learn more about your home insurance coverage choices.
Learn More About Openly Insurance
High-Value Luxury Home Insurance Secret
Helpful High-Value Homeowners Insurance Articles
For homes with a rebuild value of $1 million or more, you can choose a high-value home insurance policy instead of standard home insurance. The choice of a high-value home policy brings many compelling advantages, ranging from broader liability insurance...
read more