Get Top 10 Flood Insurance Quotes Online
GA Flood Insurance as Easy as 1-2-3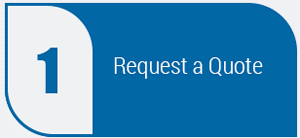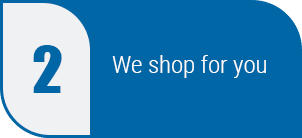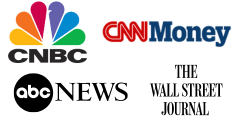 5-Star Reviews Across Review Sites
★★★★★
GA Flood Insurance
Get the Best Quotes within Minutes
10 Free Quotes from Top-Rated Insurance Companies
Compare Prices & Start Saving Today
Rated A+ by AM Best
Built to Save YOU Money!
Get Competitive Quotes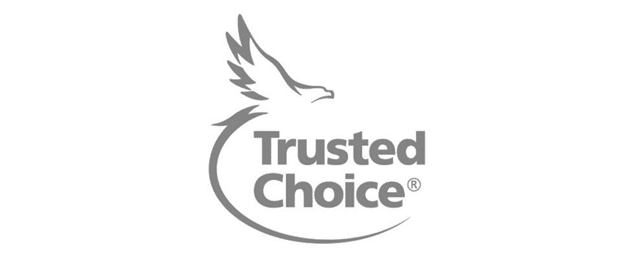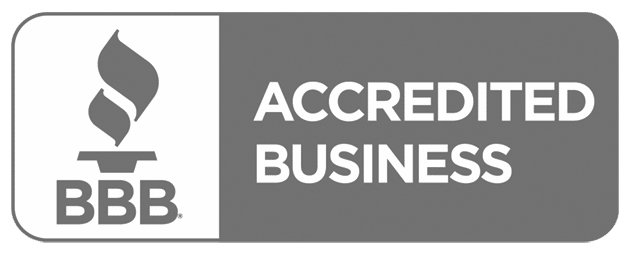 Learn More About GA Flood Insurance
Georgia Flood Insurance
Georgia, known for its rich history and so many diverse landscapes, is not immune to the threat of flooding. From heavy rainfalls to hurricanes, the state experiences various weather patterns that often lead to flooding risks. While the National Flood Insurance Program (NFIP) is a well-known option, Georgia residents have another alternative: private market flood insurance.
Compare Flood Insurance Options in Georgia
For many years, the National Flood Insurance Program (NFIP) was the primary method of insuring Georgia homes against flooding. However, multiple companies now offer private market coverage, and, often, these policies may be lower cost while offering broader coverage.
Count on the flood insurance experts at Coastal Insurance Solutions to guide you through your options and ensure you have the coverage needed to better protect your Georgia home.
From Atlanta to historic Savanah, you can count on us to help you get the right flood coverage. Reach out today to learn more and compare quotes customized for your Georgia home.
Who Needs Flood Insurance in Georgia?
Georgia homeowners face unique insurance challenges, especially those living near the coast. Whether you're in Savannah, Tybee Island, or St. Simons Island, coastal risks require specialized coverage to protect your home from potential storms, flooding, and other coastal hazards.
Typically, if your home is in an area deemed to have a high-risk of flooding, your mortgage lender will require that you secure a flood insurance policy. With so many new insurers entering the market for flood insurance, it's important to be certain that your flood policy is accepted by your lender. The licensed advisors at Coastal Insurance will help you be sure that your policy is compliant with lender requirements.
However, even if your mortgage company is not requiring flood coverage, securing a policy is always a wise choice.  It goes without saying that your home is a significant investment, and a standard home insurance policy won't offer coverage for damage caused by flooding. Thankfully, flood insurance rates are as affordable as ever for homes in areas with a lower flood risk. Securing the proper flood insurance coverage for your home at the lowest cost will be a wise investment.
What Does a Georgia Flood Insurance Policy Cover?
You can think of your flood policy as an extension of your home insurance policy. Your flood insurance will protect your home against flood risk that your standard home insurance policy won't cover. A standard home insurance policy could protect your home from damage caused by a burst pipe, but it will not help if the water in your home came from an overland flooding event.
Flood insurance policies protect homes against overland flooding as well as some other flood related risks. Additionally, a flood policy can protect your personal belongings. However, it's critical to choose the correct policy. As an example, policies from the NFIP may have coverage gaps — especially for high value homes with families with lots of valuables. In many cases, it will make sense to pair your existing coverage with an excess policy or explore coverage alternatives with private market insurers. The licensed advisors at Coastal Insurance Solutions will partner with you to compare all options so you that can confidently choose the best flood insurance package for your unique needs.
Is There a Waiting Period for Flood Insurance in Georgia?
The National Flood Insurance Program has a long-standing policy of a 30-day waiting period before coverage is in effect. Some private market insurers offer a shorter waiting period, which means your home can be protected sooner.
In lower-risk areas, a 30-day wait may not be a big concern. In flood-prone areas of Georgia, a month can be a long time. However, it can be possible to lower your wait time by selecting a private market flood insurance policy. Partner with the state licensed flood insurance advisors at Coastal Insurance Solutions to compare your options and get covered sooner.
What Parts of Georgia are Prone to Flooding?
Many parts of Georgia are prone to flooding due to the varied geography and weather patterns in the state. The following regions in Georgia are especially susceptible to flooding:
Coastal Areas: The coastal regions of Georgia, including cities like Savannah and Brunswick, are vulnerable to flooding due to their proximity to the Atlantic Ocean and the Gulf of Mexico. Storm surges, high tides, and heavy rainfall from hurricanes and tropical storms can cause coastal flooding.
Low-lying Areas: Low-lying areas, such as river valleys and floodplains, are at risk of flooding during periods of heavy rainfall or snowmelt. Cities and towns along major rivers like the Savannah River, Chattahoochee River, and Ocmulgee River are prone to river flooding.
Urban Areas: Urban areas with extensive paved surfaces can experience flooding during heavy rainfall events. Impervious surfaces, like roads and parking lots, prevent water from being absorbed into the ground, leading to urban flooding.
Areas near Reservoirs: Georgia has numerous reservoirs and dams to manage water resources. In certain conditions, heavy rainfall or dam failures can lead to significant flooding downstream from these reservoirs.
Mountainous Regions: Some mountainous areas in North Georgia can experience flash flooding, especially during intense rainstorms. The rugged terrain can cause rapid runoff, leading to sudden and destructive floods.
Barrier Islands: Georgia's barrier islands, including Jekyll Island and St. Simons Island, are at risk of flooding during storms and hurricanes. The low elevation and proximity to the ocean make these areas susceptible to storm surges and coastal flooding.
It is especially important for homeowners in these flood-prone areas to be know the risks and take the necessary precautions, such as securing flood insurance, creating an emergency plan, and staying informed about the weather during potential flooding events.
Georgia Flood Insurance Payment Options
Flood insurance policies are typically annual and can either be paid in full or on installment.
It is also common to pay your flood insurance premiums as part of your monthly mortgage payment. In most cases, your mortgage lender can escrow your flood insurance policy premium. This structure makes payments easy and spreads out the cost of flood coverage.
Who writes flood insurance in Georgia
Georgia flood insurance can be obtained from two primary sources, the National Flood Insurance Program (NFIP) and private insurance companies.
National Flood Insurance Program (NFIP):The NFIP is a federal program administered by the Federal Emergency Management Agency (FEMA). It offers flood insurance coverage to homeowners, renters, and businesses in participating communities across the United States, including Georgia
Private Insurance Companies:In addition to the NFIP, private market insurers also offer flood insurance in Georgia. The private market companies create their own flood insurance policies, which often provide greater flexibility and more options for customization. Because the private insurers assess flood risk differently, they offer additional coverage options tailored to individual needs and often do so at lower premiums.
Partnering with an online insurance agency like Coastal Insurance Solutions can simplify the process of finding flood insurance in Georgia. In just a few minutes, Coastal will help you compare quotes from multiple private flood insurance providers, ensuring you find the best coverage options and pricing available.
Why Choose Coastal Insurance for Georgia Flood Insurance?
With home rebuild costs across Georgia on the rise, there's more at stake. At Coastal Insurance Solutions, we work with homeowners nationwide to find the right coverage at the best price possible. We will factor your entire lifestyle when consulting on coverage needs, presenting your best options in plain English. Ready-made flood insurance policies could leave potentially costly gaps in coverage. The team at Coastal will work with you closely to customize your policy to your unique needs.
Compare Quotes Online
Georgia homeowners can compare flood insurance quotes online in minutes with Coastal. Simply enter your address and a few details about your home and you be comparing multiple online quotes in under 3 minutes.
Learn More About GA High Value Home Insurance
Helpful Flood Insurance Articles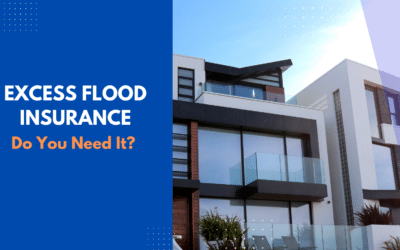 Flood insurance is a must-have coverage in many areas, but some insured homes might not have enough protection. That's where excess flood insurance comes into the picture. What is excess flood insurance and who needs it? Let's explore the details. What is Excess Flood...