Compare Flood Insurance Online
UT Flood Insurance as Easy as 1-2-3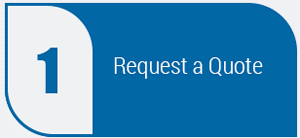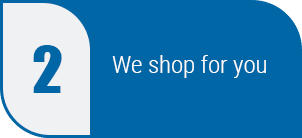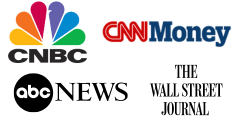 5-Star Reviews Across Review Sites
★★★★★
UT Flood Insurance
Get the Best Quotes within Minutes
10 Free Quotes from Top-Rated Insurance Companies
Compare Prices & Start Saving Today
Rated A+ by AM Best
Built to Save YOU Money!
Get Competitive Quotes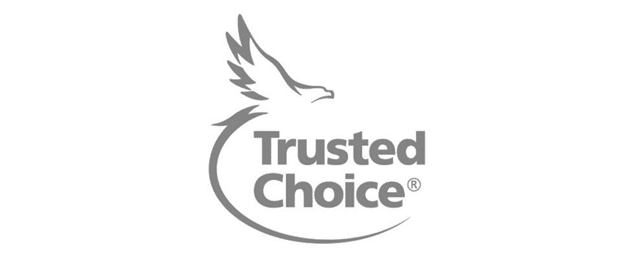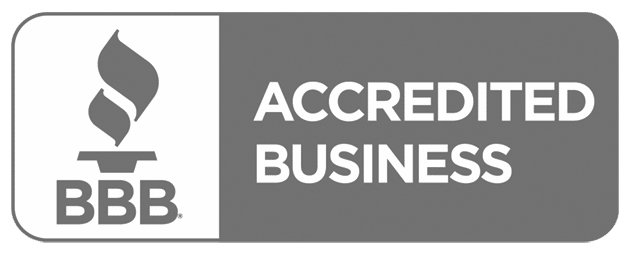 Learn More About Flood Insurance
Utah Flood Insurance
Utah's stunning landscapes and immense terrain make it a desirable place to call home. However, the state is not exempt from the risk of flooding. Unprecedented snowfall in 2023 led to historical flooding from the snowpack melt for nearly 40 days. From flash floods in desert areas to heavy rainstorms in mountainous regions, Utah residents should be aware of the importance of having flood insurance to safeguard their homes going forward.
With Coastal Insurance Solutions, Utah homeowners can compare flood insurance quotes online in minutes.
What Does a Utah Flood Insurance Policy Cover?
A standard homeowners insurance policy covers most risks, including many water-related risks, but a standard homeowners insurance policy doesn't offer flood coverage. A flood insurance policy is a specialized policy that pairs with your home policy to address flood risks. For example, your home policy can protect you if you have water damage from a burst pipe. However, if water enters your home from outside your home, that's where a flood policy comes into play.
Flood insurance policies focus on a single type of protection: floods and flood-related risks. The correct policy and options can protect both your home and your belongings. From melting snowpack to rising water following heavy rain, a flood policy is designed specifically to cover you against these defined risks.
Recently homeowners in Utah have experienced historic flooding and have witnessed massive destruction on the nightly news. Most flood claims aren't as dramatic, but still bring considerable risk. As little as six inches of flood water in your home can lead incredibly costly damage — damage that your standard home insurance policy simply will not be able to cover. This damage is only multiplied for larger homes with featuring more high-end construction materials and custom craftsmanship.
The right flood insurance policy will ensure that you and your home are properly protect from Flood risk. Partner with Coastal Insurance to design a coverage strategy for your unique needs. Standard flood policies may not offer enough protection for some homes, particularly high-end homes. In some cases, a supplemental policy can provide more robust protection. Our flood insurance experts work with you closely to explain your options — so you can choose the best coverage strategy for your home. With Coastal Insurance Solutions, Utah homeowners can compare flood insurance quotes online in minutes.
FEMA's National Flood Insurance Program
FEMA's National Flood Insurance Program (NFIP) is a public program that actively insures 3.4 million homes and covers 91% of the flood policies in the United States.
Historically, flood insurance was considered much too big of a risk for most insurers, leaving homeowners with not many options. With nearly all declared disasters in the United States involving flooding and most flood-related risks being not covered by a standard homeowner insurance policy, the market gap left millions of property owners without viable coverage options. The NFIP was created in 1968 to address this market gap and offer universal access to flood coverage for homeowners nationwide.
Private Flood Insurance as an alternative
The use of advanced technology has made it possible to predict flood risk greater accuracy, creating a market for private flood insurance policies that exceed the coverage of traditional NFIP policies. Some private market flood policies are designed to be a plug-in replacement for NFIP policies, but with options to expand coverage limits and broaden policy coverage via customizable endorsements on the policy.
With innovative techniques to assess risk more accurately, tech-savvy private market insurers offer increased available coverage limits, lower rates, and coverage that addresses gaps left by traditional coverage.
Private Market Coverage Options
Replacement cost for contents: Standard policies provide coverage for belongings based on a depreciation deduction. This structure leaves many homeowners underinsured. Private market flood insurers often let you insure to full replacement value.
Temporary living expense: When a covered claim forces you to leave your home, Neptune Flood will help pay for additional living expenses such as hotels or meals with up to $10,000 in added protection.
Basement contents coverage:  NFIP policies limit basement coverage to select appliances and attached fixtures. With a private market flood insurance policy with Neptune Flood, you can insure up to $10,000 in personal property in your basement.
Pool Repair & refill:  NFIP policies exclude coverage for your pool, creating a gap in protection. With a customized private market flood insurance policy, you can choose the coverage you need to repair and refill your pool after a covered loss.
Additional buildings coverage: Cover additional buildings on your property with up to $50,000 in coverage for all unattached structures, such as detached garages, pool houses, and more.
Is there a waiting period for flood insurance?
There is a standard 30-day waiting period for NFIP flood policies, meaning your policy won't go into effect until 30 days after the policy is written. This wait period is designed intentionally to prevent people from securing coverage just before a protentional flood event or at the first warning of a storm. 30 days is a significant amount of time, and many private market insurers offer shorter waiting periods.
The shorter waiting periods combined with higher available coverage limits and better protection options for personal property, private market policies can often be more attractive option. Coastal Insurance is here to guide you through your options, providing multiple quotes online in minutes.
Understanding Flood Insurance Payment Options
Most flood policies are set up as annual policies but that doesn't always mean you are required to pay for a whole year at once. Escrow is an option as homeowners with a mortgage can have the mortgage company pay the annual premium. The mortgage company then escrows the flood policy, much like your homeowners insurance policy, splitting up the cost into 12 payments as part of your mortgage payment.
Why Choose Coastal Insurance for Utah Flood Coverage?
With home rebuild costs across the state of Utah on the rise, there's more at stake. At Coastal Insurance Solutions, we work with homeowners nationwide to find the right coverage at the best price possible. We will factor your entire lifestyle when consulting on coverage needs, presenting your best options in plain English. Ready-made flood insurance policies could leave potentially costly gaps in coverage. The team at Coastal will work with you closely to customize your policy to your unique needs.
Online Flood Insurance Quotes
Utah homeowners can compare flood insurance quotes online in minutes with Coastal. Simply enter your address and a few details about your home and you be comparing multiple online quotes in under 3 minutes.
Learn More About UT High Value Home Insurance
Helpful Flood Insurance Articles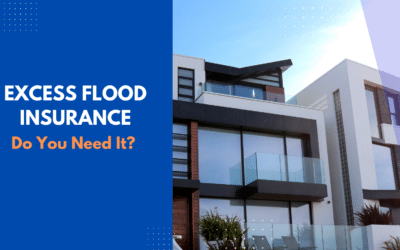 Flood insurance is a must-have coverage in many areas, but some insured homes might not have enough protection. That's where excess flood insurance comes into the picture. What is excess flood insurance and who needs it? Let's explore the details. What is Excess Flood...