Farmers Insurance Group Insurance Company
Coastal is the Best Place to buy Farmers Insurance Online
Why Choose Farmers Insurance From Coastal?
Discounts for the Household
Coastal Insurance, your one stop for all your insurance needs
Get your insurance quote.
It's as simple as 1-2-3
Get The Best Rates For Your
Home Insurance
We Can Also Compare Insurance From Other Top Rated Companies
"I have been using this company for my auto insurance for years now with no complaints and only positive things to say. My rep Daniel Gorman is as professional as they come. He has always gone the extra mile to save me money on my insurance, and if needed will return my calls and emails on the weekends if I have any questions. I highly recommend this company, 5 stars across the board!"
"I was researching options for lower homeowners insurance and looking for a local agent. Daniel Gorman was extremely responsive to my request, without being pushy. He presented me with several viable options and suggested a conversation take place with my current agent to get a comparison. End result was more appropriate coverage for my needs at reduced costs. I highly recommend him to anyone looking for new insurance options."
"I have used Allstate for my homeowner's insurance for over 12 years. After buying my second home in Mount Sinai, my real estate broker recommended Coastal Insurance Solutions. I gave them a call and I was able to save 30% from my current home insurance package. Great rates! Staff is super helpful!"
Farmers Insurance Group Products
Homeowners
Automobile
Flood
Condo
Specialty Home
Earthquake
History
Different Eras, Same Exceptional Service
Farmers not only prides itself on helping you plan wisely for the unexpected but also on helping restore order when it occurs, so you can keep moving along the road of your life's plans.
In 1959 a Farmers customer wrote us a letter of surprised gratitude when his car battery was replaced just an hour after it was stolen. A letter from a couple in 2002 wrote that their Farmers agent and Claims Adjuster "were exceptional in their handling of our grief, what we needed to do, and helpful in many other ways." That same year, when Hurricane Rita struck Beaumont, Texas, Farmers sent 300 agents to assess damages while policyholders were evacuated. Farmers also donated $100,000 for the city's emergency operations center and two-megawatt generators that restored power to Beaumont. Whatever year or decade a disaster occurs, you can count on us to be there for you.
Today, the companies comprising the Farmers Insurance Group of Companies makeup one of the country's largest insurers of vehicles, homes, and small businesses and provide a wide range of other insurance and financial services products.
Farmers is proud to serve more than 10 million households with more than 19 million individual policies across all 50 states through the efforts of over 48,000 exclusive and independent agents and nearly 21,000 employees.
The Farmers Exchanges are three reciprocal insurers (Farmers Insurance Exchange, Fire Insurance Exchange, and Truck Insurance Exchange) owned by their policyholders, and together with their subsidiaries and affiliates comprise the Farmers Insurance Group of Companies. Farmers Group, Inc. and its subsidiaries, in their capacity as attorneys-in-fact, provide administrative and management services to the Farmers Exchanges.
Our Story
Our story began with the simple goal of insuring the vehicles of rural farmers but as the world changed, so did we. Visit our timeline for a tour through the decades of Farmers.
 Coastal Insurance is an Agent for Farmers
Helpful Homeowners Insurance Articles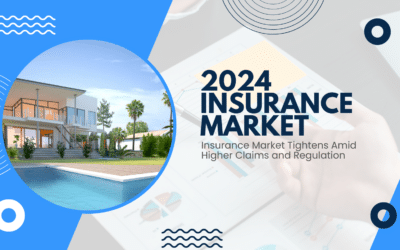 Florida and California steal the headlines with seasonal hurricane and wildfire losses, but across the nation, insurers are tightening underwriting standards. In some cases, insurers are pulling out of certain zip codes or states altogether. It seems counterintuitive...
read more