Mercury Insurance Company
Coastal is the Best Place to buy Mercury Insurance Online
Why Choose Mercury Insurance From Coastal?
Over 55 Years Helping Clients
America's Top 10 Most Trustworthy Companies (Forbes Magazine)
Over 4,700 Independent Agents
Coastal Insurance, your one stop for all your insurance needs
Get your insurance quote.
It's as simple as 1-2-3
Get The Best Rates For Your
Home Insurance
We Can Also Compare Insurance From Other Top Rated Companies
"I have been using this company for my auto insurance for years now with no complaints and only positive things to say. My rep Daniel Gorman is as professional as they come. He has always gone the extra mile to save me money on my insurance, and if needed will return my calls and emails on the weekends if I have any questions. I highly recommend this company, 5 stars across the board!"
"I was researching options for lower homeowners insurance and looking for a local agent. Daniel Gorman was extremely responsive to my request, without being pushy. He presented me with several viable options and suggested a conversation take place with my current agent to get a comparison. End result was more appropriate coverage for my needs at reduced costs. I highly recommend him to anyone looking for new insurance options."
"I have used Allstate for my homeowner's insurance for over 12 years. After buying my second home in Mount Sinai, my real estate broker recommended Coastal Insurance Solutions. I gave them a call and I was able to save 30% from my current home insurance package. Great rates! Staff is super helpful!"
Mercury Insurance Products
Homeowners
Automobile
Condo
Renters
Umbrella
Overview
Since we first opened our doors in 1962, we've provided comprehensive coverage options ranging from personal auto insurance to homeowners insurance to mechanical breakdown protection. Dedicated managers and enthusiastic employees work hand-in-hand with our network of independent agents to make Mercury one of the fastest-growing insurers in the nation.  Coastal Insurance is proud to be an appointed agent for Mercury Insurance.
History
George Joseph founded Mercury General Corporation on the belief he could offer consumers quality insurance products at affordable rates and combine that with top-notch customer service. Since the first policy was sold in 1962, Mercury has delivered on this promise and the company has grown to become one of the biggest, most-respected insurance companies in the United States.
Today, Mercury has more than $4 billion in assets, its personal insurance products are sold in 11 states, and George Joseph, 90, still takes an active role in the company's activities as chairman of the board.
Coastal Insurance is an Agent for Mercury
Helpful Homeowners Insurance Articles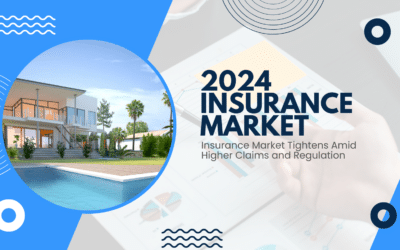 Florida and California steal the headlines with seasonal hurricane and wildfire losses, but across the nation, insurers are tightening underwriting standards. In some cases, insurers are pulling out of certain zip codes or states altogether. It seems counterintuitive...
read more