Coastal is the Best Place to buy NYCM Insurance Online
Why Choose NYCM Insurance From Coastal?
Regional Home, Auto & Small Business Insurance Company
Coastal Insurance, your one stop for all your insurance needs
Get your insurance quote.
It's as simple as 1-2-3
Get The Best Rates For Your
Home Insurance
We Can Also Compare Insurance From Other Top Rated Companies
"I have been using this company for my auto insurance for years now with no complaints and only positive things to say. My rep Daniel Gorman is as professional as they come. He has always gone the extra mile to save me money on my insurance, and if needed will return my calls and emails on the weekends if I have any questions. I highly recommend this company, 5 stars across the board!"
"I was researching options for lower homeowners insurance and looking for a local agent. Daniel Gorman was extremely responsive to my request, without being pushy. He presented me with several viable options and suggested a conversation take place with my current agent to get a comparison. End result was more appropriate coverage for my needs at reduced costs. I highly recommend him to anyone looking for new insurance options."
"I have used Allstate for my homeowner's insurance for over 12 years. After buying my second home in Mount Sinai, my real estate broker recommended Coastal Insurance Solutions. I gave them a call and I was able to save 30% from my current home insurance package. Great rates! Staff is super helpful!"
NYCM Insurance Products
Homeowners Insurance
Renters Insurance
Flood Insurance
Umbrella Coverage
Overview
We are a property and casualty insurance company located in central New York that employs over 800 dedicated insurance professionals. Our company was founded in 1899 by my great grandfather, VanNess DeMar Robinson. Our family, now in its fourth generation, continues to manage NYCM, providing the same service and security this company was built on over 100 years ago. We remain committed to maintaining great service and the personal touch we have always provided to our insureds. We simplified our logo and brand name to make it easier for the public to recognize us and to hear our message.
History
The year was 1899. As the nation was poised to enter the 20th century, the quiet upstate New York Village of Edmeston became home to an innovative new enterprise — New York Central Mutual Fire Insurance Company. In order to represent the characteristics of strength, security, and service to its policyholders, a train was chosen as the symbol for the new company.
In 1916, under the leadership of founder VanNess D. Robinson, New York Central Mutual relocated from the Opera House Block Building to the second floor of the First National Bank of Edmeston.
In 1962, our company moved to a newly constructed headquarters at Central Plaza East in Edmeston. More space was added to the home office complex in eight stages from 1969 to 1991.
Continued strong growth led to the opening of our Amsterdam, NY branch office in 1989, specifically for claims processing. The following year an office was opened to handle all underwriting and claims processing for our Assigned Risk Auto business in Sherburne, NY. In 1991, the independent adjusting firm of Albert F. Stager, Inc. in Orchard Park, New York, was acquired.
In 2001 our newest subsidiary, A. Central Insurance Company, was launched. This new company offers alternative options in meeting an individual's insurance needs within the mid-market insurance industry and delivers the same high standard of service to its customers. Also during 2001, the formation of Central Services Group was developed as the umbrella organization for the company's growing operations. The organization will help New York Central Mutual prepare and further expand to meet the evolving needs of the 21st century.
Today, as New York Central Mutual operates three branch offices across New York State and enters its second century of service, we have established our presence as a leading personal lines insurance carrier.
Coastal Insurance is an Agent for NYCM Insurance
Helpful Homeowners Insurance Articles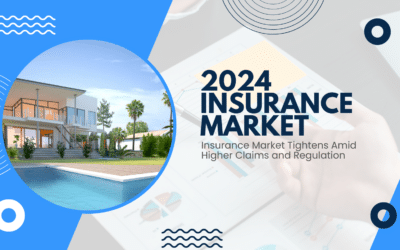 Florida and California steal the headlines with seasonal hurricane and wildfire losses, but across the nation, insurers are tightening underwriting standards. In some cases, insurers are pulling out of certain zip codes or states altogether. It seems counterintuitive...
read more