Plymouth Rock Assurance Company
Coastal is the Best Place to buy Plymouth Rock Insurance Online
Why Choose Plymouth Rock Assurance From Coastal?
Plymouth Rock Protects Your Home and Autos and Offers Umbrella Coverage for Superior Liability Protection
Discounts for Newer Homes and Protective Devices Save You Money
Customized Coverage for First and Second Homes, Autos, Business Auto, and More
Plymouth Rock's Pledge of Assurance Ensures Commitment to Customer Service
Rewards for Customer Loyalty
Coastal Insurance, your one stop for all your insurance needs
Get your insurance quote.
It's as simple as 1-2-3
Get The Best Rates For Your
Home Insurance
We Can Also Compare Insurance From Other Top Rated Companies
"I have been using this company for my auto insurance for years now with no complaints and only positive things to say. My rep Daniel Gorman is as professional as they come. He has always gone the extra mile to save me money on my insurance, and if needed will return my calls and emails on the weekends if I have any questions. I highly recommend this company, 5 stars across the board!"
"I was researching options for lower homeowners insurance and looking for a local agent. Daniel Gorman was extremely responsive to my request, without being pushy. He presented me with several viable options and suggested a conversation take place with my current agent to get a comparison. End result was more appropriate coverage for my needs at reduced costs. I highly recommend him to anyone looking for new insurance options."
"I have used Allstate for my homeowner's insurance for over 12 years. After buying my second home in Mount Sinai, my real estate broker recommended Coastal Insurance Solutions. I gave them a call and I was able to save 30% from my current home insurance package. Great rates! Staff is super helpful!"
Plymouth Rock Coverage
Home Insurance
Auto Insurance
Umbrella Insurance
Commercial Auto Insurance
Renters Insurance
Condo Insurance
Plymouth Rock Discounts
Expect generous discounts and helpful extras with your Plymouth Rock Assurance home or auto insurance policy.
Plymouth Rock Home Insurance Discounts & Extras
Newer Home Discount
Protective Device Discount
Loyalty Benefits for Renewals
Discount for eDocuments
New Roof Discount
Safety Features Discount
Multi-policy Discount
Claims-free Discount
Pay-in-full Discount
Plymouth Rock Auto Insurance Discounts & Extras
Discounts for Pay-in-full
Safety Pledge Discount
Good Student Discount
Auto Club Discount
Multi-policy Discount
Get Home Safe Program: Get a Ride Home
When Needed
Loyalty Rewards: Earn Unique and Expanded Coverages
Road Rewards: Earn Valuable Points for Safe Driving
Door to Door Valet Claim Service
About Plymouth Rock Assurance
Founded in 1982 by former Massachusetts Insurance Commissioner Jim Stone, Plymouth Rock Assurance is focused on putting the customer first. Customer-focused programs, like the company's unique Pledge of Assurance, ensure that the dedicated customer service experts at Plymouth Rock strive to deliver accuracy, prompt and thorough service, and the respect you deserve. If you ever feel the company could have done better, just reach out and Plymouth Rock will do everything they can to make it right and will even make a donation to a charity of your choice.
With Plymouth Rock Assurance, you're not just a number. The company is focused on providing the best possible service to insurance customers in the Northeast, including New York, New Jersey, and Connecticut. A narrower geographic focus means Plymouth Rock understands your neighborhood, your city, and your state. As a privately-owned insurer, Plymouth Rock makes superior customer service the cornerstone of its business and partners with top-rated independent insurance agents like Coastal Insurance to offer customized coverage from agents you trust.
With insurance policies focused on families, you can expect a complete offering of personal insurance lines from Plymouth Rock Assurance, including home, condo, renters, and auto insurance. Bundling policies can earn additional discounts and long-term customers are rewarded with unique perks such as mobile device replacement, waived deductibles, enhanced auto rental coverage, and more.
The Plymouth Rock Group of Companies manages over $1.4 billion in personal insurance and business auto insurance and is rated "Excellent" by A.M. Best, a leading credit rating agency that rates insurers worldwide. If you're ready to save money on your personal insurance without having to sacrifice service or coverage options, take a closer look at Plymouth Rock Assurance.
Helpful Homeowners Insurance Articles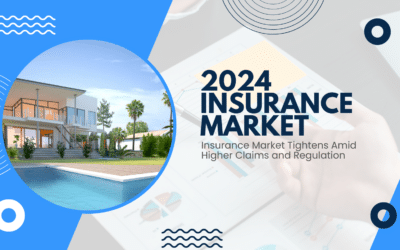 Florida and California steal the headlines with seasonal hurricane and wildfire losses, but across the nation, insurers are tightening underwriting standards. In some cases, insurers are pulling out of certain zip codes or states altogether. It seems counterintuitive...
read more