Progressive Insurance Company
Coastal is the Best Place to buy Progressive Insurance Online
Why Choose Progressive Insurance From Coastal?
Helping Clients Since 1937
Competitive Homeowners Insurance Rates
Coastal Insurance, your one stop for all your insurance needs
Get your insurance quote.
It's as simple as 1-2-3
Get The Best Rates For Your
Home Insurance
We Can Also Compare Insurance From Other Top Rated Companies
"I have been using this company for my auto insurance for years now with no complaints and only positive things to say. My rep Daniel Gorman is as professional as they come. He has always gone the extra mile to save me money on my insurance, and if needed will return my calls and emails on the weekends if I have any questions. I highly recommend this company, 5 stars across the board!"
"I was researching options for lower homeowners insurance and looking for a local agent. Daniel Gorman was extremely responsive to my request, without being pushy. He presented me with several viable options and suggested a conversation take place with my current agent to get a comparison. End result was more appropriate coverage for my needs at reduced costs. I highly recommend him to anyone looking for new insurance options."
"I have used Allstate for my homeowner's insurance for over 12 years. After buying my second home in Mount Sinai, my real estate broker recommended Coastal Insurance Solutions. I gave them a call and I was able to save 30% from my current home insurance package. Great rates! Staff is super helpful!"
Progressive Insurance Products
Homeowners
Renters
Condo
Flood
Mobile Home
Business Auto Insurance
Commercial Auto Insurance
Snowmobile/ATV
Awards
Advertising Age honors Progressive as a new era marketer in its annual list of the world's most influential and creative thinkers.
SkillSoft honors our IT University with an Innovation in Learning Award at its 2012 SkillSoft Perspectives User Conference.
Progressive's commitment to delivering clear communications to our customers and co-workers earns us a Company Spotlight Award from the International Association of Business Communicators (IABC) Cleveland chapter.
Our mobile app and advanced image capture feature—which uses a VIN or driver's license to pre-fill a Progressive quote—earns us a Brand Innovators Award in the Mobile category.
For the first time ever, Training Magazine recognizes Progressive's training organization on its 2012 Training Top 125 list.
Progressive's on-site Health Services and fitness centers, fresh food options, Weight Watchers® at Work services and lactation rooms for new moms earn us a spot on Greatist.com's list of The 44 Healthiest Companies to Work For.
The Plain Dealer names Progressive to its Top Workplaces list in Northeast Ohio for the third year in a row. Thanks to employee nominations and surveys, Progressive ranks among the top 25 in the large company category.
Progressive keeps its spot on The Tampa Bay Times "Top Workplaces" list, with the support of more than 800 employees who shared their thoughts on our leadership, workplace flexibility and culture.
The Ethisphere Institute names Progressive to its list of the World's Most Ethical Companies, based on our commitment to innovation, transparency and monthly financial reporting.
The Colorado Springs Business Journal, working with the Colorado Springs Diversity Forum, names Progressive as a recipient of its Diversity and Inclusion Award: Steady and Strong (For Profit).
Progressive earns a perfect score in the Human Rights Campaign Corporate Equality Index (CEI) report, reflecting our ongoing efforts to make diversity and inclusion the norm in our work environment.
Our commitment to creating a diverse and inclusive work environment earns us a spot on Diversity MBA Magazine's top 50 list of the Best Places for Diverse Managers to Work.
History
On March 10, 1937, Joseph Lewis and Jack Green started Progressive Mutual Insurance Company. They wanted to provide vehicle owners with security and protection, and they thought an insurance company was a good investment for a couple of lawyers who were just getting started.
Since its beginning, Progressive has taken an innovative approach to auto insurance. We offered drive-in claims service before any other auto insurance company, and, in another industry first, we allowed customers to pay their premiums in installments — an appealing option for those who couldn't afford annual payments. Progressive wanted — and still wants — to make auto insurance accessible and easy so more people could protect their vehicles.
By 1951, Progressive's growth prompted a move to new offices in downtown Cleveland. In 1955, Jack Green became CEO after the death of Joe Lewis, and Peter Lewis, Joe's son, began his career with Progressive. Peter immediately began looking for ways to distinguish the company from its competitors. In 1956, Progressive Casualty Company was formed to write auto insurance for high-risk drivers. Today, the company insures all types of drivers.
More growth and expansion in the 1960s brought about the formation of The Progressive Corporation. In 1965, Peter Lewis assumed the title of CEO, a position he held for 35 years until he turned the reins over to Glenn Renwick in 2000. Glenn then passed the leadership torch to Tricia Griffith, current CEO and President, in 2016.
Coastal Insurance is an Agent for Progressive
Helpful Homeowners Insurance Articles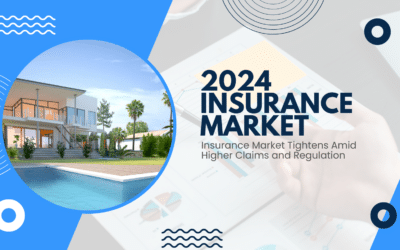 Florida and California steal the headlines with seasonal hurricane and wildfire losses, but across the nation, insurers are tightening underwriting standards. In some cases, insurers are pulling out of certain zip codes or states altogether. It seems counterintuitive...
read more