Travelers Insurance Company
Coastal is the Best Place to buy Travelers Insurance Online
Why Choose Travelers Insurance From Coastal?
Multi-Policy Discount (Save up to 15%)
Green Home Discount (Save up to 5%)
Coastal Insurance, your one stop for all your insurance needs
Get your insurance quote.
It's as simple as 1-2-3
Get The Best Rates For Your
Home Insurance
We Can Also Compare Insurance From Other Top Rated Companies
"I have been using this company for my auto insurance for years now with no complaints and only positive things to say. My rep Daniel Gorman is as professional as they come. He has always gone the extra mile to save me money on my insurance, and if needed will return my calls and emails on the weekends if I have any questions. I highly recommend this company, 5 stars across the board!"
"I was researching options for lower homeowners insurance and looking for a local agent. Daniel Gorman was extremely responsive to my request, without being pushy. He presented me with several viable options and suggested a conversation take place with my current agent to get a comparison. End result was more appropriate coverage for my needs at reduced costs. I highly recommend him to anyone looking for new insurance options."
"I have used Allstate for my homeowner's insurance for over 12 years. After buying my second home in Mount Sinai, my real estate broker recommended Coastal Insurance Solutions. I gave them a call and I was able to save 30% from my current home insurance package. Great rates! Staff is super helpful!"
Travelers Insurance Products
Homeowners
Renters
Condo
Flood
Umbrella
Overview
Travelers take on the risk and provide the coverage you need to protect the things that are important to you – your home, your car, your valuables, and your business – so you don't have to worry. We have been around for more than 160 years and have earned a reputation as one of the best property casualty insurers in the industry because we take care of our customers. Our expertise and focus on innovation have made us a leader in personal, business and specialty insurance and the only property casualty company in the Dow Jones Industrial Average.
History
In 1864, Hartford businessman James G. Batterson met a local banker, James E. Bolter, in the post office. Bolter had heard that Batterson and several fellow townsmen were organizing a company to introduce accident insurance to the United States. He asked Batterson how much he would charge to insure him for his four-block walk home. "Two cents," Batterson said.
Today, that two-cent "premium" is a souvenir treasured by Travelers. Batterson served as president of Travelers from our founding on April 1, 1864, until his death in 1901.
After recognizing the need for a local insurance company to deal with the increasing threat of fire, Alexander Wilkin, secretary of the Minnesota Territory, and 16 other St. Paul businessmen established the St. Paul Fire and Marine Insurance Company. The company paid its first claim in 1855 after a fire spread from a bakery to an adjacent row of offices.
In 1968, St. Paul Fire and Marine Insurance Company formed The St. Paul Companies, Inc.
The St. Paul and Travelers merged on April 1, 2004, to form one of the largest property-casualty insurers and financial services firms: The St. Paul Travelers Companies, Inc.
In February 2007, we changed our name to The Travelers Companies, Inc.
Coastal Insurance is an Agent for Travelers
Helpful Homeowners Insurance Articles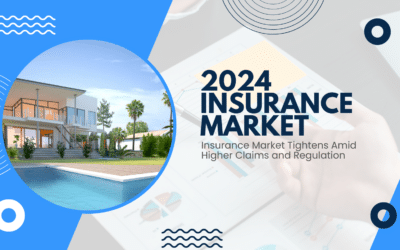 Florida and California steal the headlines with seasonal hurricane and wildfire losses, but across the nation, insurers are tightening underwriting standards. In some cases, insurers are pulling out of certain zip codes or states altogether. It seems counterintuitive...
read more