Delaware High-Value Home Insurance
Designed for DE Homes $1M+ *Only the most distinguished insurance professionals in the US have access to this suite of insurers.
Top A+ Rated High Net Worth Carriers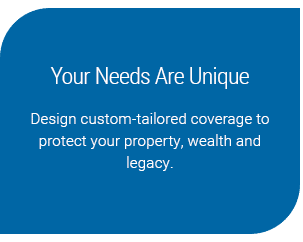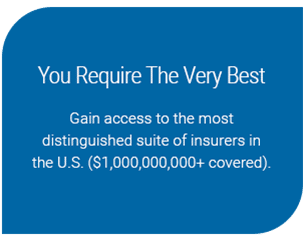 We Consistently Maintain 5-Star Reviews Across Review Sites
★★★★★
Delaware High-Value Home Insurance
Home Insurance Packages for DE's Finest Homes and Valuables
Compare Specialized Coverage from Exclusive Insurance Companies
Choose From PURE High Net Worth, Chubb, CIC's Executive Capstone, AIG's Private Client Group, or Travelers
Coverage Options Tailored to High-Net-Worth Households
Insure Fine Homes With a $1 Million or Greater Rebuild Value

Tailor-Made Home Insurance Packages for Delaware's Luxury Homes
Delaware's population is about 1 million people, more than a 10% increase over the past decade, but the First State consistently ranks in the top 10 richest states in the nation based on per capita income. Historic Wilmington, fast-growing Millsboro, and coastal retreats like Rehoboth Beach and North Bethany are home to many of Delaware's successful families and high-net-worth individuals.
The right high-value home insurance package can protect the success you've built, insuring not just your Delaware home, but also bringing customized coverage for personal liability, cars, watercraft, valuables, and more.
At Coastal Insurance, our experienced team works with successful families and high-net-worth households to craft home and personal insurance options customized to meet today's changing needs. Compare rates from multiple high-value home insurance providers and tailor your coverage to protect your home, your family, and the legacy you continue to build.
Coverage for Luxury Homes in Wilmington, Rehoboth Beach, and other areas of DE
High-value home insurance provides extra coverage options and amounts, expanding the coverage limits found on standard policies while also bringing a selection of curated coverage options designed to meet the unique needs of high-net-worth households.
We work with the most respected names in the insurance industry, providers like PURE, AIG Private Client, Cincinnati Insurance, and Chubb. As independent insurance advisors, we consult with you closely to understand your coverage risks and protection priorities, matching your coverage needs with personalized packages from the best high-value home insurance carriers.
Delaware High Net Worth Insurance
Standard homeowners insurance policies limit coverage amounts for your home, capping coverage below the value of high-value homes. Coverage for valuables and personal liability can have similar restrictions, possibly leaving risks unprotected or less protected.
But a high-value home insurance policy protects homes with a rebuild value of $1 million or more while also offering generous coverage options for valuables and personal liability. With a customized high-value insurance home insurance package, you'll enjoy the extended protection of higher limits combined with policy options that allow you to invest your premiums where you need the most protection.
Reach out to Coastal Insurance to discuss your coverage needs. We'll work with you confidentially to build a coverage strategy that considers your lifestyle, protecting your home and family by addressing your unique risks. Protecting your legacy is our top priority.
Enhanced Coverage for Delaware's Finest Homes
With a high-value home insurance package, you'll find higher coverage limits for your home when compared to standard policies. But a high-value home insurance package also provides better ways to insure art, valuables, fine furnishings, and the things that make your fine home one of a kind. Your home reflects your persona and the success you've achieved. Your home insurance should match your persona and offer flexible coverage to protect your lifestyle.
Traditional home insurance policies limit coverage for rebuilding your home, often at levels well below your home's value. A high-value policy typically begins with $1 million homes and can accommodate fine homes with much higher rebuild costs. Your policy can grow with you as you add to your home or customize with luxury additions—or even additional homes. Similarly, a high-value personal insurance package also offers higher coverage limits for personal property, collections, and liability protection for you and your family.
Extras set a high-value home insurance policy apart from broad-market policies. Fewer restrictions on coverage as well as enhanced coverage options make a high-value policy a better fit for those who have more to protect.
Features such as replacement cost coverage, which protects your belongings for their true replacement cost, are a staple with specialized high-value policies. Similarly, extended replacement cost coverage insures your home for its full rebuild value—even if a spike in building costs causes a loss to exceed your home's insured value.
High-value policies also offer effective ways to insure the enhancements you've made to your property. Pool houses, tennis courts, and other additions can be covered with the same policy that protects your fine Delaware home.
Our experienced advisors work with you closely to build a high-value insurance package customized to your lifestyle. But if your needs change, your coverage can change as well. Periodic policy assessments provide assurance that your policy is up to date, and you have enough coverage where you need the most protection.

Expanded Protection for Personal Property
Contents coverage protects your belongings, ranging from everyday items to one-of-a-kind items, or even entire collections. Standard home insurance policies often limit broad coverage for personal property to half the insured value of your home. By contrast, with a high-value insurance package, you can customize your coverage to focus protection where it's needed.
This more-flexible structure allows more freedom because you can tailor your policy to protect the belongings in your home, in your second home, or even while traveling. Build a personalized insurance package matched to your priorities and your unique lifestyle.
Full-Value Coverage for Jewelry and Collectibles
Protect fine art, collections, jewelry, and other valuables with a high-value insurance package. Valuables specifically insured by your policy enjoy protection against more risks without pricey deductibles. Insure your fine art to appraisal value or protect entire collections while using your insurance dollars wisely.
Our experienced advisors can help you protect the valuables in your home with coverage that grows as you curate your collections. Your coverage can also travel with you, protecting your most precious belongings anywhere in the world.
Personal Liability Protection for Delaware's Successful Families
Protection for your home and belongings builds the foundation of a high-value home insurance policy. But liability can be a greater concern for many Delaware households because losses can large and difficult to predict. Your high-value insurance package can cover risks of up to $50 million or more, with incremental coverage options that let you expand your policy to cover your family's unique risks.
Customize your coverage with excess liability insurance, which boosts dollar limits for home and auto insurance risks. Or leverage the broadened coverage of an umbrella policy that raises coverage limits while also protecting against unintentional risks like slander or libel.
Fine-tune your liability coverage to protect the way you live. Add coverage for volunteer activity, serving on a board, cyber liability, and more. A well-designed designed insurance package can also provide liability coverage for those working from home.
Coverage for Hurricanes, Floods, Earthquakes, and Natural Risks
Hurricanes and coastal storms can threaten coastal areas of Delaware like Rehoboth Beach and North Bethany. But in a state that's only 35 miles wide at its widest point, coastal storms can be a threat anywhere in Delaware, swelling rivers, bays, creeks, and inlets.
Work with the private client advisors at Coastal Insurance to build a protection strategy that insures against floods, earth movement, wildfires, or other natural risks to your home and property. Private market providers now make protection for floods and other risks more affordable than ever while also offering options to fully insure your high-value home.
Protect Your Unique Lifestyle
Hand-picked coverage options build a customized personal insurance package that can protect against risks common to successful households while also matching coverage to your activities, exposures, and priorities.
Coverage for second homes or vacation homes and condos
Customized auto insurance for luxury cars or collectibles
Identity theft insurance
Ransom insurance
Liability coverage for nannies and domestic help employees
Coverage for boats and watercraft
Cyber liability insurance
Volunteer and board member liability protection
Speak with a DE State-Licensed Private Client Insurance Advisor
As an independent insurance agency, Coastal Insurance works with the finest names in the business. Our experienced insurance advisors can help you compare homeowners and personal insurance rates from top-rated Delaware home insurance companies that specialize in high-value coverage.
We work with high-net-worth households like yours to identify risk and potential exposures, helping you design a complete strategy that prioritizes protection where you need it most—with the best rates possible. As always, expect outstanding service and candid discussion of coverage options—with your confidentiality assured.
Reach out to our expert advisors for a no-obligation consultation. Protecting your legacy is our top priority.
Helpful High Value Homeowners Insurance Articles
For homes with a rebuild value of $1 million or more, you can choose a high-value home insurance policy instead of standard home insurance. The choice of a high-value home policy brings many compelling advantages, ranging from broader liability insurance...
read more