Idaho High-Value Home Insurance
Designed for ID Homes $1M+ *Only the most distinguished insurance professionals in the US have access to this suite of insurers.
Top A+ Rated High Net Worth Carriers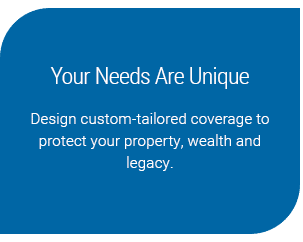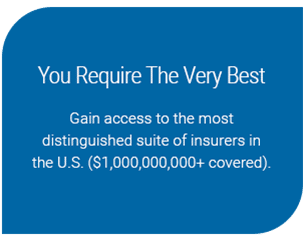 We Consistently Maintain 5-Star Reviews Across Review Sites
★★★★★
Idaho High-Value Home Insurance
Customized Coverage for High-Net-Worth Idaho Homeowners
Compare High-Value Insurance Packages
Coverage Options Designed for High-Net-Worth Households
Leading Insurers Including AIG, Vault, Chubb, Cincinnati Insurance, and PURE
Ranked Top in the U.S. by Insurance Business America

Idaho Luxury Home Insurance Packages
In 2021, Idaho was the fastest-growing state based on percentage growth for the 5th year running. That growth continues a 10-year trend in which The Gem State grew by 17% overall.
As Idaho grows in population, the state's economy continues to evolve. Idaho's long history in the food, lumber, and mining industries continues. But the state is now also home to leading science and tech companies.
Much of the expansion centers on Boise and Eagle to the north, although Idaho's success reaches throughout the state including lakeside communities like Sandpoint and Hayden.
Growth provides financial opportunity. For Idaho's successful households, it also means there's more to protect. Idaho's high-net-worth households have unique insurance needs. With a well-designed high-value home insurance package, you'll find a better way to insure your home, your belongings, and your independent lifestyle.
At Coastal Insurance, protecting your legacy is our top priority. Our experienced advisors work with high-net-worth families to compare coverage options and find the right insurance coverage at the best price possible.
High-Value Home Insurance for Boise, Eagle, Hayden, and Other Areas
Your luxury home is just one part of the success you've built. A high-value home insurance policy addresses the distinct needs of successful households, offering flexible policy options easily customized to your unique needs.
Paired with other essential coverages, such as personalized liability coverage, a high-value home insurance package protects more than just your home. Instead, your coverage considers your lifestyle, offering more protection than you'll find with standard insurance options.
Flexible policy design has its advantages. In many cases, your coverage can expand as needed, and you can easily adjust as circumstances change.
As an independent insurance agency, we work with leading high-value insurers including, Chubb, PURE, AIG Private Client, and Cincinnati Insurance.
Our expert insurance advisors can guide you through your coverage options and compare rates, so you get the coverage you need at the lowest prices.
Personalized Protection for Idaho's Finest Homes
Discover the difference a high-value insurance policy brings. Standard home insurance policies are built to service broad market needs. This one-size-fits-all structure often limits coverage for valuables or even the home itself in many situations.
Idaho luxury homes with a rebuild value of $1 million or more qualify for specialized policies from specialty insurers that offer a more flexible coverage structure.
With a high-value policy, you'll find higher coverage limits and options to expand your protection beyond your coverage limits when needed. High-value policies also provide more ways to safeguard valuables and wider options for personal liability coverage.
The difference is in the policy language as well as the focus market. While broad-market policies service a wider risk pool, forcing more policy restrictions, high-value home insurance policies cater to high-net-worth households and can offer more flexible coverage.
Enhanced protection doesn't have to cost more. In many cases, high-value home insurance policies offer lower rates per dollar of coverage.
Our experienced advisors work with successful families like yours to identify risks and craft protection packages personalized to your coverage priorities. With Coastal Insurance, your confidentiality is always assured.
Extended Coverage for Idaho Luxury Homes
Home insurance covers much more than just your home, but not all policies are created equal. With a high-value policy, your policy provides exceptional coverage for your home but also expands coverage for all the things that make your home a reflection of your persona. Combined with a well-designed strategy for liability protection, your home insurance package can protect both your home and your independent lifestyle.
High-value home insurance brings more flexible policy language that makes the policyholder the focus compared to the restrictive language found in standard home insurance policies.
 You'll also find more options, such as replacement cost coverage for personal property that provides full protection without a deduction for depreciation.
 In addition, you can also choose extended or guaranteed replacement cost coverage for your home itself, options designed to let your policy's coverage expand if needed.
 Rebuilding costs can skyrocket following a widespread weather event. A high-value policy can provide expanded coverage if spikes in the cost to repair or rebuild exceed your home's insured value.
 Coverage doesn't end at your home's walls. Customize your coverage to protect unique improvements you've made to your home as well as additional buildings, tennis courts, pool houses, and more.
 Flexible coverage options provide better protection but also allow changes as needed. With periodic insurance reviews, we'll help you keep your coverage up to date as your coverage needs change.
Personalized Protection for Your Personal Property
Enjoy higher coverage limits for personal property. Standard home insurance policies limit protection on belongings, often leaving coverage gaps. A high-value policy offers customizable coverage limits and flexible coverage that lets you match your protection to your priorities.
In many cases, the combined value of luxury furnishings and the things that make a house a fine home can exceed the home's rebuild value. Standard homeowners insurance policies follow rigid structures that can leave potentially costly coverage gaps for personal property. By contrast, a high-value policy offers flexible options that allow you to invest your premiums where you need the most protection.
Complete Coverage for Your Jewelry and Other Valuables
Valuables such as jewelry, fine art, and collections often need special protection. A high-value homeowners insurance policy allows you to insure the items most precious to you for their full value.
 With scheduled coverage, you can protect your valuables against additional risks and your coverage travels with you anywhere in the world.
 Scheduled coverage also brings no-deductible claims with the assurance that you'll enjoy full protection without a deduction for depreciation.
 P
rotect Against Additional Liability Risks
Coverage for your home and belongings are both key, but often liability exposures present the largest financial risk. With a high-value home insurance policy, you can choose liability coverage options of up to $50+ million.
 We'll work with you closely and confidentially to identify potential risks and compare coverage options that offer the best protection. Your coverage can also pay for your legal expenses in many cases, which can be a significant expense on their own.
Extend your core coverage affordably with an excess liability policy or choose an umbrella policy that expands coverage limits while also bringing protection for a wider range of personal liability risks.
 Safeguard the success you've built against liability risks associated with volunteer activity, serving on a board, cyber liability, or liability related to household employees.
Protect Against Floods, Earthquakes, and Regional Risks
The Idaho Bureau of Homeland Security identifies flooding, wildfires, and earthquakes as leading natural risks. Winters in Idaho bring their own hazards for Idaho homeowners.
 Your luxury home insurance policy offers protection against most risks, but you can also expand your coverage to insure against additional risks such as floods, earthquakes, or earth movement.
 Customize your coverage strategy to protect against risks unique to your area. We work with several flood insurance providers and excess insurance providers, allowing coverage limits well beyond those of a standard NFIP flood insurance policy.
Protection Matched to Your Unique Lifestyle
Customization is at the heart of a high-value home insurance package. This allows you to build from well-structured core protection and expand your coverage to match the way you live. 
Insurance for vacation homes and second homes

Coverage for single-family homes, co-ops, or condos

Customizable coverage for luxury autos or exotics

Insurance for auto collections

Protect against identity theft

Ransom insurance

Cyber-liability coverage

Insurance for household employee liability

Coverage for personal watercraft, boats, and yachts

Liability coverage for a volunteer activity or board membership
Speak with an ID State-Licensed Private Client Insurance Advisor
Coastal Insurance works with high-net-worth individuals and families to design a coverage strategy personalized to your needs and priorities. As an independent agency, we partner with leading private client insurers to help you find the right coverage at the best prices possible.
 Expect expert service with your confidentiality assured.
 Reach out to our experienced insurance advisors to get started.
Helpful High Value Homeowners Insurance Articles
For homes with a rebuild value of $1 million or more, you can choose a high-value home insurance policy instead of standard home insurance. The choice of a high-value home policy brings many compelling advantages, ranging from broader liability insurance...
read more