Louisiana High-Value Home Insurance
Designed for LA Homes $1M+ *Only the most distinguished insurance professionals in the US have access to this suite of insurers.
Top A+ Rated High Net Worth Carriers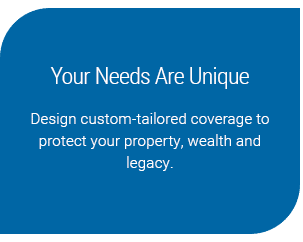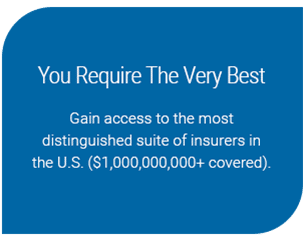 We Consistently Maintain 5-Star Reviews Across Review Sites
★★★★★
Louisiana High-Value Home Insurance
Customized Coverage for Louisiana's Luxury Homes $1M+
Compare High-Value Insurance Packages
Coverage Options Designed for High-Net-Worth Households
Leading Insurers Including AIG, Vault, Chubb, Cincinnati Insurance, and PURE
Ranked Top in the U.S. by Insurance Business America

Louisiana Luxury Home and Personal Insurance Packages
The Pelican State, long known for its historic multi-cultural roots, brings together a mix of technology-driven industries with old-world charm not found anywhere else in the U.S. From the sultry jazz clubs and zesty cuisine of the French Quarter in New Orleans to the tech-reimagining of Shreveport to the North, Louisiana brings together rich culture with business opportunities, making the state a haven for financially successful households.
High-net-worth households have unique insurance needs. Plainly speaking, there's more to protect, but successful families may also face additional risks. At Coastal Insurance, our team of experienced insurance advisors works with successful families and high-net-worth individuals to design a comprehensive insurance package that protects both your home and your independent lifestyle at the best price possible. Easily compare quotes from leading insurance providers that specialize in private client coverage.
Insurance for Custom Homes in New Orleans, Metairie, Covington, and other areas of LA
High-value home insurance policies extend the coverage limits found with standard home insurance policies but also offer more ways to customize your coverage to protect your unique lifestyle. Think of your home insurance policy as customizable core protection, with multiple ways to tailor your coverage to protect the success you've built.
As an independent agency, we're able to match your insurance needs with nationally acclaimed providers that specialize in high-value homes and protecting high-net-worth households. Carriers such as PURE, AIG Private Client, Chubb, and Cincinnati Insurance are just some of the providers we work with to find the best coverage options at the lowest price possible.
Louisiana High-Net-Worth Insurance
A standard home insurance policy targets a broad market, limiting coverage for your home and valuables as well as personal liability protection. Louisiana homes with a rebuild value of $1 million or more need special coverage options, including higher coverage limits as well as customizable protection for valuables and personal liability risks. A high-value insurance package brings higher coverage limits while also providing expansive coverage options.
Because high-value policies offer more customization and cater to a select market, you'll often find lower rates per dollar of coverage compared to traditional insurance choices. We'll work with you confidentially to craft a customized high-value home insurance package that examines your lifestyle and unique risks as well as your home. Protecting your legacy is our top priority.
Expanded Coverage for Louisiana's Finest Homes
Your home reflects your unique persona, and your coverage should match all the aspects of your lifestyle, ranging from your assets to your activities. Traditional home insurance policies cover the basics but often miss the mark when considering the needs of high-net-worth individuals and households. Coverage gaps can lead to potentially costly losses.
High-value home insurance packages take a different approach, offering more flexible language that sets a tone for protecting the policyholder. Where traditional policies set barriers and limitations, high-value policies offer more policy options and more efficient ways to protect your home, collections, fine furnishings, valuables, and other assets.
Flexible policy language combined with additional coverage options set a high-value policy apart from traditional policies. Customizable policies offer replacement cost coverage for the things that make a luxury house a fine home, allowing you to personalize your policy to match your priorities. Extended replacement cost or guaranteed replacement cost coverage options allow your home's coverage limit to expand if needed.
Weather and other risks to your home can be unpredictable, and repair or rebuild costs can spike following a widespread loss, making a flexible coverage limit an invaluable financial tool to protect the investment you've made in your home. With the right policy options, you're covered even if rebuild costs exceed your chosen coverage limit.
Coverage doesn't stop at your home's walls. You can also protect your pool houses, tennis courts, additional buildings, and other home enhancements.
Your insurance needs today likely differ from five years ago and five years from now. With periodic reviews, our advisors can help ensure your coverage stays up to date and ready to protect your lifestyle throughout life's changes.
Comprehensive Coverage for Your Personal Property
In some households, the home's contents may be more costly to replace than the home itself. With customizable contents coverage, you can invest your insurance premiums where you need the most protection, choosing your coverage limits as well as your deductible.
Standard home insurance policies cap coverage at a percentage of the home's rebuild value, artificially limiting your protection for fine furnishings and decor. Sub-limits can also restrict coverage for certain types of belongings, including electronics or valuables. By contrast, a high-value policy offers a better way to protect your belongings, letting you choose where to focus your insurance coverage.
Fully Protect Your Jewelry and Other Valuable Items
Collections, fine art, luxury items, and jewelry all benefit from the enhanced protection you'll find with a high-value insurance package. You'll enjoy protection against a broader range of risks as well as full-value coverage on items you choose to protect. With some options, you also benefit from no-deductible claims as well as protection for your valuables anywhere you travel.
Protect Your Family Against Liability Risk
For many successful families, liability coverage becomes a key priority. With a high-value insurance package, your personal liability insurance can cover several types of liability risks. In most cases, your policy can even cover defense costs and legal fees, which can add up quickly.
Rest easy with coverage options of up to $50+ million and the ability to choose liability limits customized to your family's unique risks.
Enhance your base coverage with excess liability coverage that expands protection affordably when needed. Alternatively, choose umbrella liability coverage that can expand coverage limits while also protecting against a wider range of liability risks. Customize your coverage to match your unique risks, whether they include serving on a board, volunteer activity, cyber liability, or working from home
Coverage for Louisiana's Regional Risks
Waterside areas like Mandeville, Metairie, and New Orleans know the risks of hurricanes and flooding. But even areas further from water, such as Covington, Hammond, and Shreveport, can see risks due to weather.
Standard flood policies through the national flood insurance program (NFIP) limit flood coverage for your home, often at just a fraction of your home's rebuild value. Newer options allow you to expand coverage with an excess insurance policy or even replace a standard policy with a customized solution accepted by top lenders.
Our private client advisors walk you through your options so you can choose the right coverage at the right price. Protect your home against risks specific to your area, including floods, wildfires, earthquakes, and more.
Protect Your Unique Louisiana Lifestyle
Choose customized coverage or pair your home coverage with specialized coverage to protect your unique lifestyle.
Protection for vacation homes or second homes
Car insurance for luxury autos, collections, and exotics
Protect against identity theft
Ransom insurance
Liability insurance for household employees
Coverage for yachts, boats, and watercraft
Cyber liability insurance
Liability coverage for board members and volunteer activity
Speak with a LA State-Licensed Private Client Insurance Advisor
As an independent insurance agency specializing in high-value coverage, Coastal insurance partners with the leading private client insurers. We work with successful households like yours to design a coverage strategy to protect not only your home but also the legacy you're building. Expect confidentiality combined with outstanding service to bring you the best rates possible. Reach out to our experienced insurance advisors to get started.
Helpful High Value Homeowners Insurance Articles
For homes with a rebuild value of $1 million or more, you can choose a high-value home insurance policy instead of standard home insurance. The choice of a high-value home policy brings many compelling advantages, ranging from broader liability insurance...
read more