Arizona High-Value Home Insurance
Designed for AZ Homes $1M+ *Only the most distinguished insurance professionals in the US have access to this suite of insurers.
Top A+ Rated High Net Worth Carriers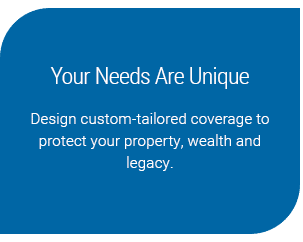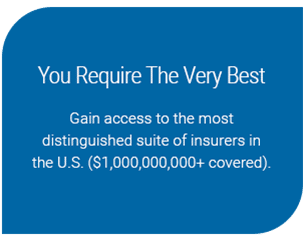 We Consistently Maintain 5-Star Reviews Across Review Sites
★★★★★
Arizona High-Value Home Insurance
Custom Coverage for High-Net-Worth Arizona Homeowners
Compare High-Value Insurance Packages
Coverage Options Designed for High-Net-Worth Households
Leading Insurers Including AIG, Vault, Chubb, Cincinnati Insurance, and PURE
Ranked Top in the U.S. by Insurance Business America

Insurance Designed for High Value Homes in AZ
The Grand Canyon State is growing in both population and prosperity, providing more opportunities for successful families. From aerospace and electronics and semiconductor manufacturing to tourism and service industries, Arizona continues to flourish.
Phoenix was the fastest-growing big city in the nation over the last decade, but communities to the north including Paradise Valley, Sedona, Scottsdale, Prescott, and Flagstaff each have their own success story. To the south, Tucson leads the nation in several high-tech industries ranging from aerospace to optics and renewable energy.
Arizona's continuing growth provides more financial opportunity, and with increased opportunity come unique insurance needs for high-net-worth households. At Coastal Insurance, protecting your legacy is our top priority.
Our team of experienced insurance advisors works with successful families throughout Arizona and across the nation to design high-value insurance packages customized to your unique needs. We'll help you protect your home, your assets, and your independent lifestyle. As an independent agency, we'll also help you compare options to find the right coverage from leading private-client providers at the best price possible.
Insurance Packages for Custom Homes in Phoenix, Scottdale, Tucson, and Other Areas
On a basic level, most home insurance policies have a similar structure and offer a similar level of coverage for your home and belongings. For high-net-worth households, however, basic coverage can leave you underinsured and may not insure some risks at all. We work with affluent families throughout the country and understand the unique coverage needs of high-value homes and high-net-worth households. With customized coverage, the gaps left by standard policies can be addressed by using specialized policies designed for fine homes and by bundling additional coverage and options tailored to meet your needs.
California's weather is heavenly most of the time, but Mother Nature also brings risks. With well-designed specialty high-value homeowners insurance, you can be assured that your home is covered no matter what Mother Nature sends your way. Your coverage also expands to protect much more than your home. Additional coverage for your collections and other valuables can help ensure that your home is covered completely, including full coverage for all the possessions that make your home distinct.
Consider these crucial policy coverages and options:
Expanded coverage limits to protect your high-value home
Substantial coverage limits to better protect your collections and belongings
Protection against personal liability risks, such as bodily injury and more
Coverage that expands if repairs to your home exceed the insured value
Risk management consulting to help avoid losses
Many insurers can cover higher value homes in California, but a standard home insurance policy lacks some key features and coverages essential to your total protection. With a high-value home insurance policy, you can protect your home and belongings in ways that standard home insurance policies can't.
Coverage for your belongings is one area where a specialized policy brings added value. Collections, fine furnishings, and even works of art can be covered for their full value. Your policy can also be customized further, insuring special features of your home and unique construction details.
Because we work with high-net-worth families throughout the country, we understand these unique coverage considerations and can point out potential coverage gaps others might miss. We work with leading insurers to find the right policy and work with you to add the right coverage amounts and options to protect what you've worked to acquire. 
Customized Coverage for Arizona's Finest Homes
Standard home insurance policies target broad-market needs, often limiting coverage for valuables and possibly providing insufficient coverage to rebuild the home in certain cases.
Arizona homes with a rebuild value of $1 million or more benefit from the flexible structure of a high-value home insurance policy. You'll enjoy higher coverage limits for your home and valuables as well as protection against liability risks personalized to your unique lifestyle.
Broad-market policies have fewer customization options and can leave potentially costly gaps in coverage. Traditional policies pool insurance risks with a wider market of homeowners, often increasing coverage costs due to differing risk profiles.
By contrast, a high-value home insurance policy caters to a select market of homeowners with more to protect. This structure often leads to lower rates per dollar of coverage combined with more ways to protect your home and belongings.
At Coastal Insurance, we'll work with you to design a high-value insurance package that considers both your home and your lifestyle, crafting customized options that address your needs specifically rather than broad-market needs. Your confidentiality is always assured.
Enhanced Coverage for Arizona Luxury Homes
Your home reflects the success you've built as well as your unique persona. Your insurance coverage should reflect consider all aspects of the way you live as an individual, ranging from your home to your collections and belongings to your activities.
Traditional home insurance policies focus on the basics, and often gaps in coverage don't become apparent until there is a loss.
A high-value home insurance package tailored to your needs addresses offers more flexible policy language that offers better protection. In many ways, high-value insurers approach coverage needs with a different philosophy. Instead of structuring policies with limitations that protect the insurer, high-value policies set a tone for protecting the policyholder.
This approach leads to not only more complete coverage but also more ways to personalize your coverage to your family's lifestyle and activities.
Customizable policies bring more options. You'll find replacement cost options to protect belongings without a deduction for depreciation. You'll also have options for extended or guaranteed replacement cost coverage that can expand your home's protection if you have a loss.
Arizona may be known for its near-perfect weather, but the state isn't without its risks. Risks from weather, fire, and other hazards can be difficult to predict, ranging from minor to catastrophic.
Rebuilding costs can spike following a widespread loss. Flexible coverage limits for your home provide an efficient way to protect the investment you've made. We'll guide you through your coverage options, including ways to protect your home even if rebuild costs exceed your home's insured value.
Protect all the improvements that make your home uniquely yours. A high-value home policy can protect tennis courts, pool houses, additional buildings, and custom enhancements you've made to your home.
If life changes, you can easily change your coverage to match your new needs. Our advisors work with high-net-worth households daily and know which coverage options offer the best protection and provide the best value. Periodic reviews help keep your coverage aligned with your priorities and allow adjustments as needed. 
Complete Coverage for Your Personal Property
Traditional home insurance policies treat the home as the primary asset, limiting coverage for other belongings. High-value policies recognize that valuables and furnishings may exceed the home's rebuild value.
You'll find customizable coverage options that let you personalize your protection and prioritize where you invest your premiums.
Standard home insurance policies also place restrictions on coverage, limiting claims for many types of items, such as jewelry, electronics, and more.
With a high-value policy, you decide where to focus your insurance coverage. Flexible policies allow you to protect your personal property while focusing your premiums where you need the most protection.
Complete Coverage for Your Jewelry and Other Valuables
Luxury items, fine art, jewelry, and other valuables all find enhanced protection with a high-value homeowners insurance policy. Structure your coverage to protect against a broader range of risks and enjoy full-value coverage for the items most precious to you.
Your coverage travels with you wherever life's journey leads, and with the option of no-deductible claims on selected valuables, you'll enjoy full protection.
Insure Against Additional Liability Risks
Liability coverage can become a key consideration for successful families. High-value home insurance policies feature higher liability coverage limits and more ways to customize. In many cases, your policy can cover defense costs as well, which can be a considerable expense.
With liability coverage options of up to $50+ million, we'll help you design a liability protection strategy personalized to your family's unique lifestyle.
Expand your coverage with excess liability options that increase coverage limits affordably or choose an umbrella policy that increases coverage limits and protects against additional risks.
Customize your liability protection to focus your protection where needed, including coverage for volunteer activity, serving on a board, or cyber liability.
Helpful High Value Homeowners Insurance Articles
For homes with a rebuild value of $1 million or more, you can choose a high-value home insurance policy instead of standard home insurance. The choice of a high-value home policy brings many compelling advantages, ranging from broader liability insurance...
read more