Massachusetts High-Value Home Insurance
Designed for MA Homes $1M+ *Only the most distinguished insurance professionals in the US have access to this suite of insurers.
Top A+ Rated High Net Worth Carriers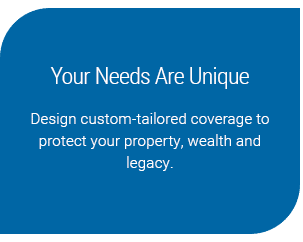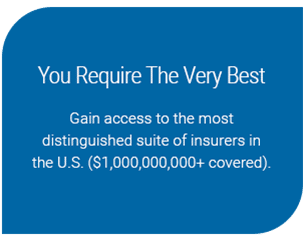 We Consistently Maintain 5-Star Reviews Across Review Sites
★★★★★
Massachusetts High-Value Home Insurance
Packages: Auto/Homeowners/Excess Liability
Better Coverage for Luxury Massachusetts Homes
Protect your home with guaranteed replacement cost
Protect your assets and future from liability risks
Enjoy industry-leading Claim Service
Speak with a dedicated risk management advisor
Experience a different level of insurance

Individualized Luxury Insurance Packages for Bay State Residents
For centuries, Massachusetts has been synonymous with opportunity and recent growth in tech continues to fuel the state's economy. Success brings measurable rewards but can also bring unique risks. A specialized homeowners insurance package can protect your legacy in ways standard coverage cannot.
Just like your lifestyle, Massachusetts homes are unique.  Historic beauty is married with modern luxury in the Bay State. A distinctive home is much more than wood and stone- it's a reflection of your family.  Our team of advisors understands that the true value of your Bay State home is immeasurable and will work closely with you to protect all you've built.
We've partnered with the most respected names in the industry to bring you the highest-quality homeowners insurance packages from leading names such as:
AIG
Chubb
Cincinnati Insurance
PURE
NatGen Premier
With confidential guidance and carefully selected coverage options, our advisors customize coverage to protect your home, your family, and your assets.
If you value world-class service, confidentiality, and expertise, it's time to reach out to Coastal Insurance. We work with high-net-worth households throughout the country and understand that while affluent households may have many similar risks, each household's situation is unique and requires a personalized touch.
Multi-Million Dollar Homeowners Insurance in Massachusetts
Most home insurance policies cover a similar range of risks — and most have similar limitations. Multimillion-dollar home insurance packages offer more coverage enhancements than the name suggests. Not only will you enjoy higher coverage limits for your home itself, but you'll also benefit from customized coverage options tailored to your home, your belongings, and your lifestyle.
It's also important to consider the value of your belongings, including fine art, collections, fine autos, and more. A standard home insurance policy — even one with higher coverage limits for your home itself — can leave troubling coverage gaps that can be costly if you have a loss. By contrast, a high-value home insurance package specifically customized for your Bay State home addresses important details that can protect your family more completely.
Consider these essential coverages:
Increased coverage limits for your Massachusetts home
Enhanced coverage for your belongings
Ample coverage limits for personal liability risks
Excess coverage for cost overruns if you have a covered claim
Worldwide and expanded personal liability coverage for your family
Expert confidential risk consulting to reduce exposures
A standard home insurance policy designed for the broad market can meet the basic coverage needs of most Massachusetts households, but high-net-worth households benefit from the expanded coverage of a specialized home insurance package.
While many areas of coverage can be a concern with off-the-shelf policies, coverage for valuables can be of particular concern. In most cases, high-value homes also come with high-value decor and may even include fine art, valuable collections, and other items that can be difficult or even impossible to replace. Standard policies can leave large coverage gaps, particularly when it comes to valuables. In some cases, coverage may be capped at a certain limit while in other cases, a standard policy may not offer coverage at all. With a customized high-value home insurance package, you can protect these items for their full value as well as everything else in your Massachusetts home.
With decades of experience working with high-net-worth households throughout the country, we know where to look for risks and how to provide coverage for those risks. Every household is unique, however, so there's no such thing as one-size-fits-all coverage. To cover risks properly, each high-value home insurance package must be designed to specific needs. Your customized coverage starts with base policies specially designed for luxury homes or estates, including increased coverage for valuables and collections.
Because we're independent agents, we aren't beholden to one insurer or bound by the limitations that can come with broad-market insurers. Instead, we can work with you to craft a customized coverage solution using insurers known for high-value coverage, like AIG, Chubb, PURE, and other select insurers.
Why purchase high-value homeowners insurance?
High-net-worth Massachusetts households have unique coverage needs. Liability exposures can be higher and risks ranging from household staff to activities can expose the gaps common to standard coverage solutions. Customized coverage can protect your home, family, and legacy — but proper protection starts with the right base. A luxury home insurance package raises coverage limits in crucial areas based on your risk profile.
Details matter when there's more to protect and an affluent lifestyle can introduce new perils. Guests or household staff can bring liability concerns. Accidents happen and common mishaps can imperil your household's lifestyle. A specialized high-value home package can offer more protection through increased limits and coverage for a broader range of risks.
Personal property coverage is another area in which a high-value home package sets itself apart. Where off-the-shelf policies leave potentially costly coverage gaps, a high-value home insurance package can offer higher coverage limits and valuables can be fully protected with a fine articles floater. This structure provides more complete coverage without paying for extras your household doesn't need.
Massachusetts umbrella coverage and excess liability protection
Our clients throughout the country tell us their biggest concern is a liability risk. While liability claims are less common than some other types of claims, like wind, hail, and fire, the amounts at risk mean that liability coverage deserves close attention.
Nearly all home insurance policies offer basic liability coverage but this coverage isn't enough to protect high-net-worth households. You'll also find some common types of liability risk aren't covered by a standard policy.
A well-crafted umbrella policy offers additional coverages and expands coverage limits beyond those offered by a base policy. Your umbrella policy can also extend your coverage limits for other policies, like your auto policy, raising your coverage to millions while also keeping coverage more affordable.
Personal liability risks can come from accidental injuries or damage to the property of others. The most basic of these risks are covered by many policies but a high-value home insurance package can provide customized coverage that also covers risks stemming from household staff, events, or even libel and slander.
While an umbrella policy extends your coverage limits and adds new protections for you and your family, it often makes sense to layer an excess liability policy as well, which extends your coverage limits further. With the right package, you can cover liability risks for up to $100 million while also keeping your coverage cost-effective.
Whether blizzards, nor'easters, or hurricanes, the Bay State gets its fair share of inclement weather. In fact, with the 10th longest coastline in the US, Massachusetts can face more risk from coastal storms than many larger states. Fortunately, a high-value home insurance package can protect your home against wind, rain, hail, and more.
Expect higher coverage limits with important extras like coverage for cost overruns if repair costs exceed the insured value of your home. A customized high-value package can cover homes insured for over $1 million up to larger estates worth $100 million or more.
Fires, lightning, and other common risks can be covered but floods can be a big concern as well — and flood and storm risks aren't limited to coastal areas. As part of a high-value home package, you can protect your home against flood risks with coverage customized to cover your home, your belongings, and all the unique features that make a house a fine home.
Coverage tailor-made for your Massachusetts lifestyle
Complete coverage includes more than just your home, belongings, or liability. Instead, a complete coverage solution requires a holistic approach that brings expertise, examines how risks are interconnected, and — more importantly — finds ways to reduce risk while protecting your lifestyle.
Protect your legacy with comprehensive coverage designed for your household:
Vacation homes, second homes, condos, and more
Luxury autos, exotics, or even auto collections
Yachts, boats, and personal watercraft protection
Coverage for owned or chartered aircraft
Protection for a wide range of cyber liability risks
Ransom and kidnap insurance
Coverage for identity theft risks
At Coastal Insurance, we know a fine home is more than just a building. It's a statement of who you are as a household and of what you've accomplished. Your home is both an emotional investment and a financial investment — and it's only one part of a complete coverage solution. We're dedicated to protecting you, your home, and all you've built. Helping you preserve your legacy is our #1 priority.
Helpful High Value Homeowners Insurance Articles
For homes with a rebuild value of $1 million or more, you can choose a high-value home insurance policy instead of standard home insurance. The choice of a high-value home policy brings many compelling advantages, ranging from broader liability insurance...
read more