Pennsylvania High-Value Home Insurance
Designed for PA Homes $1M+ *Only the most distinguished insurance professionals in the US have access to this suite of insurers.
Top A+ Rated High Net Worth Carriers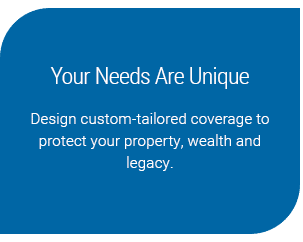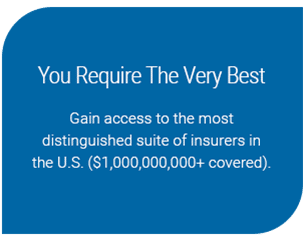 We Consistently Maintain 5-Star Reviews Across Review Sites
★★★★★
Pennsylvania Luxury & High-Value Homeowners Insurance Packages
Compare Top Luxury Insurance Packages for PA's Finest Homes & Autos
Designed for Pennsylvania Homes & Condos $1M+
Customized Coverage for Luxury Autos, Personal Umbrella & Fine Arts/Collections
Receive Confidential Risk Analysis from a Private Client Insurance Advisor
Compare Chubb, AIG, PURE, Cincinnati & Vault High Net Worth Insurance Packages

Pennsylvania Luxury Home & Auto Insurance Packages
From Philadelphia's Main Line to Historic Villanova to Pennsylvania's riverside enclaves and point north and west, The Keystone State is home to some of the most exclusive areas in the nation. High-net-worth households have unique insurance considerations. Luxury homes are worth more, but distinctive construction details, high-end furnishings, and even expensive collections can add to the complexity of insurance coverage for your Pennsylvania home.
Broad-market insurance policies can leave troubling gaps in coverage and may not have the higher liability limits that can protect your assets and the success you've built. A specialized high-value home insurance package offers more complete protection for your home, but also expands coverage to include protection for your autos, personal property, art and collections, and customizable personal liability insurance. The experts at Coastal Insurance can help you design a complete coverage strategy with confidentiality assured. We work with exclusive insurers like AIG, Chubb, PURE, Cincinnati Insurance, and NatGen Premier to compare rates and policy features, and to customize your coverage.
Philadelphia High-Value Home & Condo Insurance
The City of Philadelphia and the city's affluent Main Line area to the west are home to Pennsylvania's 10 wealthiest zip codes. Villanova stands out as the state's most expensive zip code, but Pennsylvania homeowners know the state has dozens of high-net-worth enclaves, ranging from idyllic riverside towns like New Hope and Manayunk to Western PA's affluent Pittsburgh suburbs.
Owing its name to a storied railroad history, Philadelphia's Main Line includes some of the wealthiest towns in the nation, including Villanova, Gladwyne, Radnor, and several other exclusive communities connected by rail. While the Main Line railroad line is now part of Pennsylvania's history, luxury homes in Philadelphia and the Main Line remain a distinction, boasting some of the finest construction details you'll find in the Northeast. Whether you have a luxury home, high-end condo (or co-op) in Philly, the Main Line, or elsewhere in Pennsylvania, you can count on Coastal Insurance to help you build an insurance package that leaves no details to chance.
Pennsylvania High Net Worth Insurance
A high-value home insurance policy brings several benefits not available with standard home insurance policies. Off-the-shelf policies cater to the broad market and may have coverage limits below what you'll need if you have a claim, but the real difference is often found in the details.
By choosing a customized luxury home insurance package, you'll find higher coverage limits for your home itself, but you'll also enjoy coverage options that allow you to fully insure the distinctive details of your home as well as your fine furnishings, art, jewelry, and other comforts that make your Pennsylvania home a reflection of the success you've achieved.
Common broad-market policies also manage costs by limiting coverage for home reconstruction or for certain types of valuables. By contrast, a high net worth home insurance package considers important possibilities, such as reconstruction cost overruns if the cost of labor or materials changes. You'll also find more ways to insure your valuables, like art, collections, auto collections, fine wines, and more. Standard home insurance policies can't protect some types of assets, but a custom-designed home insurance package can insure your luxury Pennsylvania home to its full rebuild value while also fully protecting your belongings.
At Coastal Insurance, we work with the most exclusive insurers in the country and focus on the unique needs of high-net-worth households. Our team of advisors can work with you closely to design a package that considers the big picture while also addressing the smaller details that can create hidden financial risk.
As independent agents, the experienced team at Coastal Insurance believes your policies should work together seamlessly to protect your home, your assets, and your legacy. We'll work to find the best solution to safeguard your Pennsylvania home.
Extra Coverages for Pennsylvania Homes
In addition to higher coverage limits for both your home and personal property, a high-value home insurance package also brings value through extra features. For example, because we work with some of the finest home insurers in the nation, our insurers can often offer risk analysis to identify potential threats that can cause damage, injury, or liability. Broad-market policies only cover specific risks and may have limits that can leave you unprotected. The right high-value home insurance package covers more risks but, in many cases, can also help you understand your risks to better protect your home and your family's wealth.
Confidential risk analysis is just one example of how the right home insurance package offers more complete protection. You'll also find higher personal liability limits, available protection for risks like libel and slander, coverage for slip-and-fall claims or other injuries, and coverage that can extend to boats, aircraft, and more.
Available Full Coverage for Personal Property
Many home insurance policies provide a partial solution disguised as a complete solution. Policies may protect your belongings up to a limit that seems sufficient, but many policies adjust the insured value of your belongings to a value well below your policy limit, in some cases, giving you only partial protection. In effect, with a lesser policy, you may get a fire-sale valuation if you have a covered claim – even if you have a high coverage limit. Through our top-tier insurers, we can work with you to insure your belongings to their full value, eliminating any deduction for depreciation for many types of items and giving you enough coverage to make you whole if you have a covered claim. This policy structure lets you focus on your policy's protection where you need it most.
Coverage for Valuables, Artwork, Collections, & Jewelry
Many household items can be covered through your broad coverage for personal belongings, but some valuables may need special coverage. Personal articles coverage can protect items that hold value or increase in value and can even bring coverage against additional risks. Your Coastal Insurance risk advisor can work with you to identify which items or collections need special coverage and make sure you're properly protected.
Liability: A Growing Risk for High-Net-Worth Households
Many of our clients in Pennsylvania tell us that personal liability claims are their biggest concern. Much of this risk comes from the unknown. Homes, cars, and collections can all be valued, and choosing a coverage amount is often easier for these assets. With liability risks, however, the potential losses are undefined, so a package that offers higher liability limits and protection against more types of risks is essential.
With a luxury home insurance package, you'll find higher limits and customized risk coverage matched to your family's lifestyle. Choose from liability coverage limit options of up to $100 million. Depending on your needs, your policy can also offer coverage for board members and protection against domestic employment practices claims. Your policy can pay for your defense costs as well, often a sizable expense even if no liability is found.
The right liability coverage protects you, your family, and your legacy, whether at home or while traveling. Your policy can even protect you and your family members when online, where many libel claims can originate.
Flood Insurance for Pennsylvania Homes worth $1M+
Pennsylvania homeowners along the Delaware and Schuylkill rivers already know flooding can be a concern, but floods can affect many parts of the state, and a standard home insurance policy excludes coverage for floods.
Your trusted advisors at Coastal Insurance can help you build a complete home insurance package that protects against common risks, including floods. Several respected providers now offer standalone flood policies or excess flood policies that allow you to fully insure your home and belongings.
Essential Coverage for Your Pennsylvania Household
Risks vary by household, even for those living in the same neighborhoods. This makes customized coverage a must-have for high-net-worth households in Pennsylvania. With customizable coverage, you can invest your insurance premiums where your family needs protection most.
Below are just some of the types of coverage you can combine in a personalized high-value home insurance package.
High-Value Autos, Motorcycles, and Auto Collections

Yachts, Boats, and Watercraft

Aviation Coverage, Including Owned, and Non-Owned Aircraft


Coverage for Vacation Homes Inside or Outside the US


Coverage for Seasonal or Secondary Residences


Identity Theft Coverage


Cyber Liability Protection


Liability Protection for Board Members and Volunteer Activities


Coverage for Domestic Employees


Ransom and Kidnap Insurance
Reach Out to Your Trusted Advisors at Coastal Insurance
Experience brings understanding and the wisdom to know which questions to ask. At Coastal insurance, we know that each high-net-worth household is unique, but that affluent households also share some similar risks. We'll work with you on a consultative basis, asking the questions that need to be asked to present you with the best options to protect your family – while also ensuring complete confidentiality.
We believe home insurance coverage is often best viewed as a complete personal insurance solution. We'll provide honest input to help you choose the best insurance package to protect your Pennsylvania home and the legacy your family has built. Speak with one of our state-licensed private client insurance advisors to get started.
Helpful High Value Homeowners Insurance Articles
For homes with a rebuild value of $1 million or more, you can choose a high-value home insurance policy instead of standard home insurance. The choice of a high-value home policy brings many compelling advantages, ranging from broader liability insurance...
read more