Wisconsin High Value Home Insurance
Designed for WI Homes $1M+ *Only the most distinguished insurance professionals in the US have access to this suite of insurers.
Top A+ Rated High Net Worth Carriers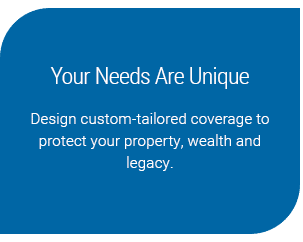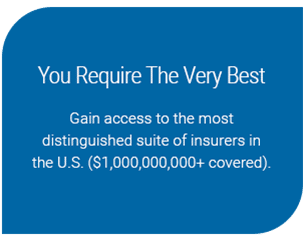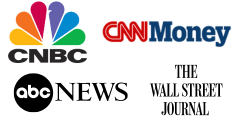 5-Star Reviews Across Review Sites
★★★★★
Wisconsin Luxury & High Value Home Insurance
Packages: Auto/Home/Umbrella
Customized Coverage for WI's Finest Homes
Designed for WI Luxury Homes
Customized for High Value Homes with $1M+ Rebuild
Compare PURE, AIG, Chubb & Vault in Wisconsin

Wisconsin Homeowners Insurance for Luxury Homes
High-net-worth households in Wisconsin have more to protect. The right type of homeowners insurance policy builds a firm foundation to safeguard your luxury home, your assets, and the success you've built. Fine homes in Lake Michigan areas like Milwaukee, Kenosha, and Whitefish Bay as well as in areas like Linn, Lake Geneva, Green Lake, and other parts of Wisconsin need special coverage to fully insure the risks that come with your unique lifestyle.
Our team of WI state-licensed insurance advisors work with financially successful families to protect the legacy you've built with customized insurance packages that insure not just your home, but the way you live. With a personalized high-value home insurance package, you can focus your coverage where you need the most protection. This lets you protect your home, possessions, and liability risks while enjoying the lowest rates possible.
Insurance Protection for Fine Homes in Kenosha, Milwaukee, and Other Areas of Wisconsin
While coverage limits for standard home insurance policies, also called HO-3 policies, have increased over the years, policy structures for off-the-shelf insurance policies often miss key coverage considerations important to protecting your family. We work with leading private client insurance companies that specialize in insuring risks unique to a high-net-worth lifestyle. Insurance providers like Cincinnati Insurance, PURE, AIG Private Client, Chubb, and Vault offer a unique way to protect the things you value most while also offering ways to reduce your risk and financial exposure. Because we're independent agents, we can provide multiple insurance quotes and insurance packages customized to match the needs of you and your family.
Luxury homes and condos in Wisconsin often have rebuild costs higher than the limits of a standard homeowners insurance policy. With a high-value home policy, you'll benefit from higher coverage limits for your home or condo, but can also choose better protection for valuables, collections, fine furnishings, and personal belongings. Homes with a rebuild value of $1 million or more can qualify for the enhanced coverage of a high-value homeowners insurance package.
Enhanced Coverage Options for Wisconsin Luxury Homes
Your fine home is a reflection of your persona, and of the success you've built. A high-value policy provides higher limits but also offers extras that can protect your home in unique ways.
For your personal property, full replacement cost coverage ensures that you'll have enough to repair or replace personal property damaged due to a covered claim. For your home itself, you'll also have the option of extended replacement cost coverage. The cost of rebuilding after a loss can exceed insured values in some cases, especially after a widespread event that causes an increase in the cost of materials and labor. With extended replacement cost coverage, you can rest easy knowing you have enough coverage to restore your home to its original beauty. Some policies even offer cash settlement. With this option, you can rebuild on your schedule or even rebuild somewhere else.
A high-value home insurance policy lets you protect every feature of your home and can even protect vacation homes and second homes. Periodic assessments help ensure you have the right amount of coverage as you make improvements and as rebuild costs change over time.
Additional protection options include customizable living expenses coverage, which helps cover additional living expenses such as hotels and other costs if an insurance claim forces you to leave your home temporarily.
Personal Belongings Coverage
The elements that make a fine home unique often rival or surpass the value of the home itself. Our licensed agents can help you design an insurance package that protects everything inside your home. Typical home insurance policies set lower coverage limits for personal property, often capping coverage at 50% of your home's insured value or less. Off-the-shelf coverage often also reduces the insured value of your belongings based on age. With a personalized high-value home insurance policy, you can insure fine furnishings, decor, and other personal property to full value without depreciation based on age and without artificially low policy limits.
Better Coverage for Valuables
From collections to jewelry to works of art, some things are too precious to insure with standard coverage. Insurance options A personal articles floater provides a way to insure valuables separately from your high-value home insurance policy. This package approach allows you to manage each part of your coverage more effectively while also providing coverage for more types of risks.
Insurance for Second Homes and Vacation Homes in Wisconsin
Many of our clients have more than one home. With a broad market insurance company, insuring two homes can require some tradeoffs. We work with the most respected providers in
the industry, insurers that specialize in the needs of affluent households, including those with multiple homes. In most cases, we can even cover homes outside the US.
Protect Your Family Against Liability Risks
Liability is a growing risk, and unlike other types of claims, liability risks don't have an easily defined ceiling. Liability insurance claims might be relatively small, or they can reach into the millions. This makes liability coverage one of the most important types of coverage in a high-value home insurance package.
With coverage options starting at 7 figures and ranging as high as $100 million, you can choose the amount of insurance you need to protect yourself and other household members. Core coverage provides protection for third-party injury, including medical bills and defense costs as well as basic medical payments coverage for smaller claims that don't involve lawsuits. By expanding your coverage with an umbrella policy, you can also protect your family against potential lawsuits associated with libel or slander. Policy options can protect against household employee liability risks or risks associated with service on a board or volunteer work as well.
Insure Your Wisconsin Home Against Floods and Other Natural Disasters
Storms and lake effect snow and similar types of events pose a unique threat to homes in Wisconsin, making the right coverages for your home essential. Some of these risks may not be covered perils on a home insurance policy because risks might only affect a certain area. Floods may be a bigger concern near the coast or in valleys, for example. We'll work with you closely to design a home insurance package that protects against structural damage or property damage due to the unique risks you face based on where you live.
Insurance for Every Part of Your Lifestyle
Your coverage needs may differ from those of your neighbors. A targeted coverage strategy works best, but you can always change your personalized insurance package to address your changing lifestyle. We can help you design a complete insurance package that focuses coverage where your family needs protection.
Coverage for vacation homes and second homes
Car insurance for collectibles or luxury autos
Identity theft insurance
Ransom insurance
Liability coverage for domestic help employees
Boats and watercraft
Aviation coverage
Cyber liability insurance
Board member and volunteer liability protection
Flood insurance and water backup coverage
Reach Out for a Confidential Consultation
At Coastal Insurance, we work with financially successful families throughout the country, matching coverage needs to policies and options from the most exclusive insurers. Our experienced agents work with you closely to understand where you and your household may have unique risks and help you design the best insurance strategy at the best rates. Confidentiality is always assured, combined with white-glove service and an honest dialogue that builds the foundation of trust. Protecting your legacy is our top priority.