Tennessee High-Value Home Insurance
Designed for TN Homes $1M+ *Only the most distinguished insurance professionals in the US have access to this suite of insurers.
Top A+ Rated High Net Worth Carriers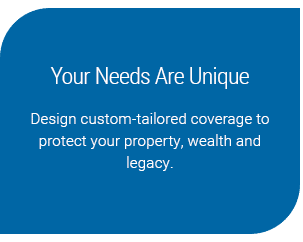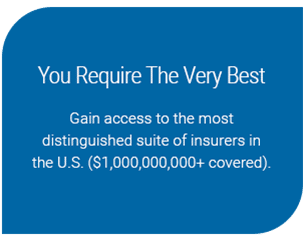 We Consistently Maintain 5-Star Reviews Across Review Sites
★★★★★
Tennessee High-Value Home Insurance Packages
Luxury Insurance Packages for TN's Finest Homes, Autos & Collections
Compare Top Luxury Home Insurance Packages
Compare Chubb, AIG's Private Client Group, PURE & CIC's Executive Capstone
Customized Insurance for High-Net-Worth Households
Protection Designed for Tennessee Homes with $1 Million Rebuild Cost or Greater

Custom Insurance Options for Beautiful Homes & Condos in TN
Wind, rain, floods, and wildfires are just some of the risks to Tennessee homes brought by nature. Accidental risks like electrical fires or water damage threaten homes in the Volunteer State as well. You'll need the right types of coverage to protect your home properly.
High-net-worth households have more at stake, but a customized high-value homeowners insurance package can protect your home and belongings in ways that traditional policies can't match.
Your home is a representation of the success you've attained, the lifestyle you enjoy and your personality. Your insurance policy should be crafted to match your persona. Our advisors work closely with you to customize the level of protection you desire, based on the risks that concern you the most. Protecting your legacy is our top priority.
Compare your options from our suite of high-net-worth insurers like Chubb, CIC's Executive Capstone, AIG's Private Client, PURE High Net Worth, NatGen Premier, and Travelers to build customized homeowners insurance packages that safeguard your home, collections, autos, and more. Our licensed insurance advisors help you choose the best coverage for the lowest premium.
Luxury Home Insurance for Williamson County and Other Areas of TN
High-value homes (homes with a reconstruction value of more than $1 Million) in affluent areas near Nashville and Memphis, towns, and cities like Nolensville and Brentwood, south of Nashville, benefit from customized coverage. High-net-worth households have more to protect and many families have unique risks that can't be addressed with off-the-shelf insurance policies.
Our team of state-licensed advisors can help you build the personalized protection your household needs to safeguard your home and assets. Your coverage options extend well beyond your home itself. We help you protect your collections, fine furnishings, exclusive autos, watercraft, and more—at the right price. We can also help you protect your family with customized liability protection that travels with you wherever you go.
Why Choose High-Value Homeowners Insurance
As the cost of housing has increased over time, the maximum insured value on standard home insurance policies has also increased. However, the structure of standard policies leaves troubling gaps in coverage, some of which may not be obvious until you have a claim.
With a policy designed for Tennessee luxury homes, you'll find many of the gaps left by other policies are already covered.
Higher coverage limits for your home itself are the first starting point. However, you'll also enjoy extras like guaranteed rebuild coverage. This means that if the cost of rebuilding your home to its original beauty after a claim exceeds your coverage limit, you're still covered. Cost overruns due to the availability of materials or labor expenses can be common. With the right type of policy, there's no need to worry.
Coverage for your belongings and valuables is another key consideration. With a high-value homeowners insurance policy, you'll not only enjoy higher coverage limits, but you'll also benefit from more complete coverage for your belongings, including jewelry, collections, art, and fine decor. Standard policies limit coverage on many types of items, which can leave you underinsured. By contrast, a personalized high-value homeowners insurance policy gives you the coverage that is most important to you and your family—without paying extra for "bells & whistles". Our risk consultants help you find often-overlooked gaps in coverage and provide you with the best solution. Getting the right coverage is a great first step. Preventing a claim is even better.
Enhanced Coverage for Tennessee's High-Value Homes
Protecting your home is one part of a more complete protection package. Higher limits and broader coverage help protect your home and belongings, but extra policy features and coverages can help protect your household in more ways.
The insurers we work with cater to high-net-worth households. This means you'll find extras, such as risk analysis performed by experts. When there's more at stake, risk analysis can help uncover risks and suggest the best way to cover those risks — or minimize the risk.
Expanded personal liability coverage offers another way to protect your home and assets. Where standard policies often cap personal liability coverage under $1 million, a high-value home insurance package gives you coverage options up to $50 million.
The risks for your household may be different from those of your neighbors. Customized coverage allows you to invest your premiums wisely — purchasing protection where your family needs the coverage most.
Higher Limits and Full Coverage for Personal Property
When you consider the value of your home's contents, including furnishings, clothing, jewelry, collections, and more, it isn't unusual for the value of your belongings to compete with the value of your home itself. In some cases, the value of your personal property can even exceed the value of your home.
A standard homeowners insurance policy typically limits the insured value of your personal property to a maximum of 50% of your home's insured value. Standard policies usually also depreciate the value of most types of personal property, which means your belongings may be insured for less than their replacement cost.
A high-value homeowners insurance policy addresses these concerns in several ways. First, you'll enjoy the protection offered by higher overall coverage limits. You can choose the amount of coverage you need, preventing coverage gaps, and ensuring that you only pay for coverage up to the limits you choose.
You have the option to cover your personal property for its full replacement value as well, rather than a depreciated value. Your high-value homeowners insurance policy also protects your belongings wherever you are, whether commuting, traveling, or at home.
Helpful High Value Homeowners Insurance Articles
For homes with a rebuild value of $1 million or more, you can choose a high-value home insurance policy instead of standard home insurance. The choice of a high-value home policy brings many compelling advantages, ranging from broader liability insurance...
read more