Maine High-Value Home Insurance
Designed for ME Homes $1M+ *Only the most distinguished insurance professionals in the US have access to this suite of insurers.
Top A+ Rated High Net Worth Carriers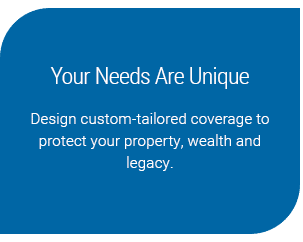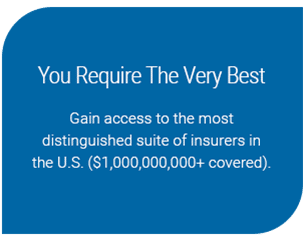 We Consistently Maintain 5-Star Reviews Across Review Sites
★★★★★
Maine High-Value Home Insurance
Uncompromising Coverage for High-Net-Worth Maine Homeowners
Compare Private Client Insurance Packages
Insurance Designed for High Net-Worth Families
Powered by Chubb, AIG, PURE, Cincinnati & Vault
Ranked Top in the U.S. by Insurance Business America

Maine Luxury Home Insurance Packages
While other states see large changes in population, Maine stays steady as she goes, maintaining a projected steady population of Down Easters who embrace Maine's unique beauty and historic charm. Luxury homes in seaside towns from York to Camden and further east need special insurance coverage matched to the needs of successful families and built to protect against risks unique to each area.
Fine homes in Portland and South Portland, Rockport, Cape Elizabeth, Kennebunkport, and other areas of the Pine Tree State benefit from specialized high-value home insurance that provides higher coverage limits and more ways to customize your coverage.
At Coastal Insurance, our team of experienced advisors works with high-net-worth families nationwide to provide insurance options customized to your priorities and lifestyle. Easily compare quotes from private client and high-value home insurance providers to find the right policy to protect your home, assets, and family.
Insurance for Custom Homes in York, Portland, and other areas of ME
High-value home insurance policies bring several benefits when compared to traditional home insurance. While both policy types offer similar core protections, a high-value policy expands coverage limits and provides customization options that allow you to shape your coverage to protect what matters most.
We work with some of the top insurers in the country, specialized carriers like PURE, AIG Private Client, Chubb, and Cincinnati Insurance, each with a proven history of protecting high-net-worth households.
As an independent agency, Coastal Insurance can match your coverage needs with trusted high-value insurers, offering a selection of policies tailored to your needs and coverage priorities.
Maine High-Net-Worth Insurance Packages
Standard home insurance policies address a broad market but can fall short regarding coverage for luxury homes. Part of the concern revolves around coverage limits, some of which are fixed as a percentage of the home's insured value on standard policies.
But homes with a rebuild value of $1 or more qualify for specialized high-value policies which expand key coverage limits while giving you more freedom to define your coverage on your terms. And because high-value policies focus on successful families, the risk profile is different compared to broad-market policies, allowing for lower rates in many cases combined with the ability to invest your premiums according to your priorities.
We'll work with you confidentially to learn your needs, discuss potential risks, and design a personalized insurance package that considers your complete lifestyle. Protecting your legacy is our top priority.
Enhanced Coverage for Maine's Finest Homes
While a luxury home insurance policy brings higher coverage limits for your home, you'll also discover better ways to insure your belongings and the personal touches that make your home one of a kind. Your home reflects your persona. Your home insurance coverage should match your persona while considering your complete lifestyle as well.
Standard home insurance policies use structured language that defines strict coverage limits, often below those needed, potentially leaving costly gaps. Some of the biggest risks come in limits for personal property, collections, and liability risks.
By contrast, your high-value policy uses more relaxed language, leading to better overall coverage and protection designed to be flexible. This flexibility also allows you to prioritize your coverage in areas that matter most, ultimately saving on premiums in many cases. And because we work with a number of high-value insurers, we can match your needs to an insurer that favors your particular situation, a step that can save thousands in premiums.
Luxury home policies offer several extra options, including replacement cost coverage for personal property, bringing full-value protection. For your home, extended replacement cost and guaranteed replacement cost options help ensure that you'll always have enough coverage to rebuild, even if rebuilding costs exceed your chosen coverage limit.
And if you have a paid claim, coverage for additional living expenses can pay additional costs for hotels and other expenses. if you have to leave your home temporarily while repairs are completed.
Coverage doesn't at the walls of your home. A high-value home insurance policy also provides customizable coverage for tennis courts, pool houses, additional buildings, and other improvements.
Your insurance needs can change from year to year. With periodic assessments, our team of experienced advisors reviews your coverage to ensure you're well protected even if rebuild costs increase or as your lifestyle changes.
Customized Coverage for Your Personal Property
Standard home insurance often caps coverage for your personal belongings at half the insured value for the home itself. For many successful households, this fixed structure can leave a troubling gap due to the value of fine furnishings and other belongings.
A high-value policy allows you to choose a customizable limit that protects your cherished possessions while also bringing options to protect collections, artwork, and other valuables.
Fully Protect Your Jewelry and Other Valuable Items
Choose scheduled coverage for jewelry, art, and other items you want to insure to their full value specifically. You'll find higher coverage sub-limits for jewelry on many policies, but you can also choose which items to insure to full replacement cost, giving you a cost-effective way to protect your most precious items.
Enjoy no-deductible claims for scheduled items, coverage for additional risks, and protection for your belongings anywhere in the world.
Protect Your Family Against Liability Risk
Liability is a key priority for many high-net-worth families, and a well-structured high-value insurance package can protect your household against a wide range of personal liability risks.
Policies can cover risks up to $50+ million, with coverage limits customized to your household's unique risks. You can also add specialized coverage if needed, such as coverage for liability associated with domestic employees.
Choose from an umbrella policy, which expands its coverage to multiple policies and brings protection against additional risks, or pair your home policy with an excess liability insurance policy that boosts existing coverage limits affordably.
Customize your liability protection to match your needs, including protection for risks associated with serving on a board, volunteer activity, working from your home office, or cyber liability risks.
Coverage for Floods and Regional Risks
Maine's picturesque coastline combines rugged landscapes and idyllic towns with the serenity of the open ocean. But Maine's seaside location also brings risk. Atlantic storms that bypass southern states can be devastating if they enter the Gulf of Maine.
Winter storms also bring risk. Noreasters can drop a foot of snow on Maine's coastal towns, and inland areas see as much as 110 inches of snow annually.
Personalize the protection for your home by pairing your home policy with options or other policies that offer protection against nature's risks. Add customizable coverage for floods, wildfires, land movement, wind and hail, and other risks specific to your area in Maine.
Insure Your Unique Lifestyle
Start with base coverage to protect against common risks and add additional coverage to match your lifestyle and risks unique to your household.
Insure second homes and vacation homes
Insure luxury autos or collections
Identity theft insurance
Ransom insurance
Insure yachts, boats, and watercraft
Liability insurance for household employees
Cyber liability insurance
Coverage for board members
Coverage for volunteer liability
Speak With a ME State-Licensed Private Client Insurance Advisor
As independent insurance advisors, Coastal insurance Solutions helps you compare quotes from leading high-value home insurance companies to provide coverage matched to your needs at the best prices possible. We work with successful families like yours nationwide, identifying risks and helping you to design a coverage strategy that delivers the highest value.
Expect candid guidance, outstanding service, and the best rates possible, with your confidentiality always assured. Reach out to our experienced insurance advisors to get started comparing custom customized quotes from Chubb Insurance, PURE Insurance, Cincinnati Insurance, AIG Private Client, Openly & Vault Insurance.
Helpful High Value Homeowners Insurance Articles
The recent real estate run-up saw higher home values in all segments, but luxury homes are among the biggest gainers. Sales of homes valued at over $1 million increased over 80% from 2020 to 2021, according to the National Association of Realtors Sales prices are one...
read more