Michigan High Value Home Insurance
Designed for MI Homes $1M+ *Only the most distinguished insurance professionals in the US have access to this suite of insurers.
Top A+ Rated High Net Worth Carriers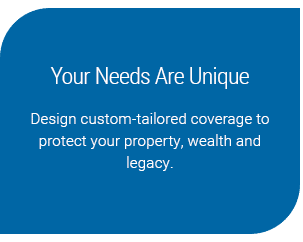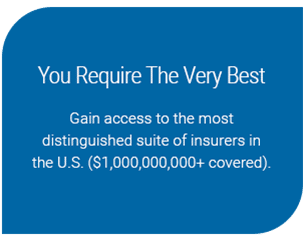 We Consistently Maintain 5-Star Reviews Across Review Sites
★★★★★
Michigan High-Value Home Insurance
Customized Coverage for MI's Best Homes
Unparalleled Protection for High-Net-Worth Michigan Homeowners
Compare Customizable High-Value Home Insurance Packages
Coverage Specifically Designed for High-Net-Worth Households
Ranked Top in U.S. by Insurance Business America
Quotes from Chubb, PURE, AIG's Private Client, Cincinnati, Vault & more

Michigan High-Value Packages for Luxury Homes
The Great Lakes State combines a diverse economy with some of the most breathtaking scenery nature has to offer. Michigan's high-value luxury homes need special insurance coverage only available through a handful of providers.
In Detroit's affluent suburbs of Birmingham, Bloomfield Hills, and Northville, exclusive homes often have a rebuild value of over $1 million, qualifying these homes for unique coverage options from the finest private-client insurers. To the north, luxury homes in Bay Harbor and Harbor Springs overlooking Lake Michigan's oceanlike vistas also have special coverage considerations.
Our experienced team of independent insurance advisors works with high-net-worth individuals and families to bring you a selection of high-value insurance options at the best prices possible. High-net-worth households often have similar insurance needs, but each family's needs can be unique. We'll work with you closely to identify risks and craft an insurance strategy personalized to your needs.
High-Value Insurance for Successful Michigan Families
High-value insurance brings a wealth of options that you won't find on standard homeowners policies. You'll benefit from broader coverage limits while also customizing your policy to protect against risks unique to your lifestyle.
We work with premiere insurers that specialize in protecting high-net-worth households. Carriers like Vault, PURE, AIG Private Client, Chubb, Cincinnati, and Openly represent just some of the choices we offer. As private client insurance advisors specializing in luxury insurance products, we'll help you find the right high-value insurance package and work with you closely to safeguard the success you've built. Expect exceptional service with your confidentiality assured.
Michigan High Net Worth Insurance
Standard homeowners insurance policies address broad-market coverage needs. Traditional coverage can leave troubling gaps due to coverage limits as well as policy structure. Michigan's luxury homes with a rebuild value of $1 million or more benefit from the enhanced coverage options and higher coverage limits that come with a specialized high-value policy.
Our team of experienced advisors work with you to understand your coverage needs and priorities, providing insurance options that can protect your home and belongings as well as protect against liability risks. You'll find expansive policy options not available with off-the-shelf coverage, allowing you to customize your coverage affordably.
Enhanced Coverage for Michigan's Finest Homes
High-value home insurance policies offer higher policy limits for your home compared to traditional coverage, but you'll also find better ways to protect valuables, including art, jewelry, and collections. Your home and décor reflect your unique persona. Your homeowners insurance coverage should also match your persona, taking details of your specific lifestyle into consideration.
High-worth insurers use different policy language, allowing more freedom in how you insure your home. In many cases, you'll find options such as cash settlement for claims, giving you the freedom to rebuild when and where you choose.
Extra policy features include full replacement cost coverage for fine furniture and belongings, fixing a gap often found in traditional policies. Extended replacement cost coverage protects your home's full rebuild value, even if rebuild costs in a covered claim exceed your chosen coverage limits due to higher labor or material costs.
Your policy can pay for additional living expenses as well if you need to leave your home temporarily due to a covered claim.
A high-value policy can also protect the investment you've made in enhancements to your home, including tennis courts, pool houses, and similar improvements.
Life changes and your insurance needs may change over time as well. We'll work with you to perform periodic assessments to ensure you always have the coverage you need if your lifestyle changes or home rebuild costs increase.
Unparalleled Personal Property Coverage
Contents coverage on your policy protects the belongings that make your house a home. With your high-value policy, you can choose customizable coverage limits that let you invest your premiums where you need protection most.
Traditional policies limit contents coverage allowances, also limiting protection for your belongings. Art, collections, and other valuables benefit from the enhanced protection of a high-value policy that can safeguard the full value of precious items. High-value insurance packages provide a cost-effective way to protect your belongings by focusing coverage according to your needs and priorities.
Complete Protection for Your Jewelry and Other Valuables
Fine art, collections, jewelry, and luxury items also benefit from the extra protection a high-value insurance policy brings. Safeguard against additional risks and enjoy no-deductible claims for the things most precious to you. Your coverage can even protect your valuables when you travel – anywhere in the world.
Safeguard Your Family Against Liability Risk
Personal liability coverage is a key priority for Michigan's successful families. We'll work with you to identify potential risks and consult with you on mitigation steps as well as coverage strategies. Your personal liability coverage can cover risks up to $50 million or more, with coverage options personalized to your family's unique needs. Your policy can even cover defense costs and legal fees.
Choose from excess liability insurance that affordably raises coverage limits or umbrella coverage that protects against additional risks while also providing personalized coverage limits. Customize your policy to protect against cyber liability, volunteer activity, risk arising from serving on a board, or even risks associated with working from your home office.
Coverage for Regional Risks Including Floods, Wildfires, and More
Michigan's rivers and lakes are wonders to behold, but homes in low-lying areas and waterfront homes can be at risk for floods. As part of a high-value home insurance policy, you can choose flood protection that safeguards against nature's threats.
Choose from national flood insurance program (NFIP) policy choices or choose from our suite of private flood insurance carriers. Then customize your coverage to provide the level of protection you need.
Our experienced advisors help you design a personalized coverage solution to protect your home from flood risks, wildfires, lake-effect storms, and more.
Design a High-Value Insurance Package Tailored to Your Lifestyle
Your insurance needs may differ from those of your friends and neighbors. Choose the additional options you need to build an insurance package specifically tailored to your lifestyle.
Protect second homes or vacation homes
Insure luxury autos or auto collections
Safeguard against identity theft
Protect your family with kidnap and ransom insurance
Coverage for domestic help liability
Protection for yachts, boats, and watercraft
Cyber-liability coverage
Liability coverage for volunteer and board member activities
Speak with a MI State-Licensed Private Client Insurance Advisor
Coastal Insurance helps you compare luxury insurance bundles from top-rated high-value insurers. Our business centers on successful families like yours. Our experienced advisors can help you identify hidden risks while designing a coverage strategy that considers your unique needs and coverage priorities. Your confidentiality is always assured.
Experience exceptional service and enjoy the best insurance rates possible. Speak to one of our private client insurance advisors today.