National General  Insurance Company
Coastal Offers Specialty Insurance From NatGen for High-Net-Worth Individuals
Top A+ Rated High Net Worth Carriers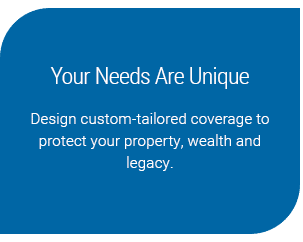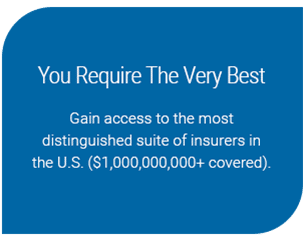 We Consistently Maintain 5-Star Reviews Across Review Sites
★★★★★
National General Luxury Home Insurance
NatGen Premier Offers Superior Home, Auto, and Umbrella Coverage
Customized Solutions & Deep Discounts Save You Money on the Coverage you Want
One Policy Number makes Billing Simple & Convenient
Protection Designed for Homes with Replacement Cost of $750,000+

Customized Insurance Coverage for High-Net-Worth Households

Coastal Home Insurance Solutions knows the emotional and financial investments involved in owning a high-value home and our dedication to protecting you and your family's assets is our #1 priority.
Call today (844) 467-8787 to speak with one of our underwriting experts.  Fast Quotes, A.M. Best Rates & Free Advice.
Invest Wisely in High-Value Home Insurance (HVHI)
As a successful financial individual, there's a good chance that you've invested a lot of money in your home. If your home has a very high value, then there's also a good chance a typical homeowner's insurance policy isn't right for you. This is especially the case if you have expensive valuables and furnishings.
Since we've been working with high net worth individuals for many years, we can help you find the right homeowners' insurance policy for your needs.  For personalized quotes and service, please be sure to get in touch with one of our agents today.
National General High Net Worth Insurance Packages
Our licensed NatGen insurance advisors are risk management professionals that specialize in protecting high-end, luxury homes, and high net worth families.  Speak with a state-licensed NatGen insurance advisor today.
NatGen Insurance Programs currently available:
Luxury Home Insurance
Auto Insurance
National General Motor Club
Motorcycle Insurance
Collector/Classic Car Insurance
Fine Arts Coverage for Collectors
Excess Liability Insurance
About National General
National General Insurance (commonly called NatGen) was originally founded in 1939. The company was formerly the GMAC Insurance Group.  Currently, their headquarters are located in Winston-Salem, North Carolina. National General is the only United States insurance company that was founded inside the automotive industry & remains one of the largest automobile insurers in the U.S.
Nat Gen's Premier Package is insurance designed for luxury homes with a reconstruction value of over $750,000. Their package offers significant discounts for combining auto, umbrella, home, and collection insurance on one comprehensive policy.  They allow up to five different policy types on one form, which means you have only one policy number, one bill, and one renewal.
Nat Gen's Premier Package offers generous coverage options, discounts & service from the best agency partners in the U.S.  Coastal Insurance is an approved agent for National General (Nat Gen) & proudly offers the NatGen Premier Product.
High-Value Luxury Home Insurance Secret
Helpful High-Value Homeowners Insurance Articles
For homes with a rebuild value of $1 million or more, you can choose a high-value home insurance policy instead of standard home insurance. The choice of a high-value home policy brings many compelling advantages, ranging from broader liability insurance...
read more