Nevada High-Value Home Insurance
Designed for NV Homes $1M+ *Only the most distinguished insurance professionals in the US have access to this suite of insurers.
Top A+ Rated High Net Worth Carriers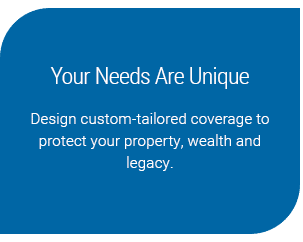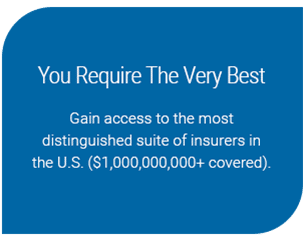 We Consistently Maintain 5-Star Reviews Across Review Sites
★★★★★
Luxury and High-Value Home Insurance Packages
Designed for Nevada's Finest Homes
Exclusive Insurance Packages for NV's High-Value Homes, Fine Autos, & Collections
Designed for NV Luxury Homes
Customized for High Value Homes with $1M+ Rebuild
Compare PURE, AIG, Chubb & Vault in Nevada

Nevada Luxury Home and Personal Insurance Packages
Life in the Silver State brings sunshine and opportunity, but can also bring risk to Nevada's exclusive homes. The right home insurance policy can protect your luxury home in Las Vegas, Henderson, or other areas while also safeguarding your independent Nevada lifestyle with expanded coverage options and generous liability coverage limits.
From northern points such as Reno and Incline Village to southern areas like Boulder City and the Las Vegas metro area, each region of Nevada can face different risks. Flooding can be a concern in the Las Vegas valley. Wildfires can threaten northern areas like Reno. Policy customization is essential, but higher coverage limits and expanded policy features set the right policy apart from the rest.
Insurance Packages for High-Value Homes in Las Vegas, Henderson, and other areas of Nevada
Whether you need to insure a single family home, condo, or co-op, the advisors at Coastal Insurance can help you build the best insurance package to protect your home. We can also protect vacation homes and second homes, as well as common risks unique to high-net-worth households, such as liability for domestic employees or coverage for valuable collections.
We work with top-rated insurance companies, including world-class carriers like Cincinnati Insurance, PURE, AIG Private Client, & Chubb. As independent advisors, we partner with many leading insurers, bringing you a wider choice of policies than competitors and the unique ability to place nearly any risk.
We'll work with you closely to build a coverage strategy that expands beyond insurance for your home, bringing all your coverage types together so your policies provide seamless protection. Protecting your legacy is our top priority.
Expanded Coverage options for Nevada's luxury homes
Standard home insurance policies may not offer enough coverage for luxury homes, but may also be missing important policy features that can better protect your home, your family, and the success you've built.
Nevada's fine homes with a rebuild value of $1 million or more qualify for specialized high value home insurance with leading providers. With a high value home insurance policy, you'll enjoy higher coverage limits for your home itself, but you'll also find extra policy features that help provide the right coverage.
Some policies offer guaranteed replacement coverage for your home, which expands your dwelling limit if repair cost overruns force a claim to exceed your coverage. Some insurers also offer the option of cash settlements for a covered claim, a feature not offered with standard homeowners insurance policies. This unique solution allows you to rebuild at a later date, in a different location, or to use your settlement in another way, making your policy a more powerful way to protect the investment you've made in your home.
Expect white-glove service and prompt attention to claims. Most high net worth insurers also offer risk consulting services, helping to reduce the chance of a claim or lessen the financial severity of a claim. Preventing a claim from happening in the first place is always the best solution.
Enhanced coverage for personal property
Standard home insurance policies often cap coverage limits for personal property at a fixed percentage of your home's insured value. For many high-net-worth households, this structure can leave gaps in coverage and situations in which your policy doesn't fully protect your personal property and all the things that make home one of a kind.
With the right high-value home insurance policy, you can focus your protection to match your priorities by customizing coverage amounts for your belongings, fine furnishings, high-end appliances, exclusive decor, and other items that make your home one of a kind.
Properly protect your jewelry and valuables
Protect your most valuable items, such as jewelry, artwork, or collections with the dedicated coverage of a personal articles floater. This unique coverage type lets you invest your premiums where you need the most protection, insuring your most precious items for their full value. Periodic assessments ensure your policy is up to date and proper coverage is in place for your valuables as they appreciate in value.
Generous general coverage limits for jewelry and other types of valuables help assure you're well protected for items not specifically insured by a personal articles floater. This tiered structure with increased limits keeps high-value coverage affordable while addressing the coverage gaps left by a standard home policy.
Safeguard against liability risk
For many Nevada high-net-worth households, liability risk can be the single largest insurance concern. Unlike other types of insurable risks that have a fixed maximum value, personal liability loss amounts can be difficult to predict. Many personal liability claims are measured in the thousands of dollars, but others can reach $1 million, tens of millions, or more.
Our experienced advisors can help you identify areas of concern and work with you to build a comprehensive liability protection package that safeguards your home, your savings, and the success you've built.
Expand your coverage as needed to protect against risks unique to your family, such as liability risk associated with service on a board, risks associated with domestic employees, or even libel or slander.
Your personal liability insurance protects your family at home or when away from home.
Protect your Nevada home against natural risks
Geography often plays a big role in choosing the right coverage. Some areas of Nevada are known for nearly biblical floods, while other areas face the spectre of wildfires, tornadoes, or even earthquakes.
Customize your coverage with protection for the risks more common to your area. A flood insurance policy, for example, dovetails with your existing home insurance coverage to protect against nearly any type of water damage. We work with top-rated private market insurers to bring you the most complete coverage at the best price possible.
Coverage to fit your unique lifestyle
Build a high-value insurance package customized to your lifestyle with hand-picked policies and coverage options.
Protect summer homes, vacation homes, and second homes or condos
Customizable coverage for luxury autos, exotics, or auto collections
Identity theft insurance
Ransom and kidnap insurance
Liability coverage for household employees
Complete coverage for yachts, boats, and watercraft
Aviation coverage options
Cyber liability insurance
Liability protection for board members and volunteer activity
Contact the Trusted Advisors at Coastal Insurance
Reach out today for a confidential, no-obligation consultation. At Coastal Insurance, we work with successful households like yours to identify risks and help you safeguard your home and family. As an independent agency, we'll help you compare homeowners insurance rates from leading Nevada high-value home insurance providers.
Protecting your legacy is our top priority.