North Carolina High-Value Home Insurance
Designed for NC Homes $1M+ *Only the most distinguished insurance professionals in the US have access to this suite of insurers.
Top A+ Rated High Net Worth Carriers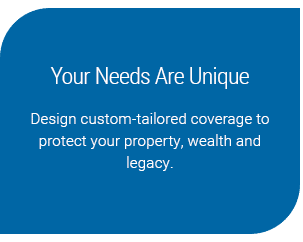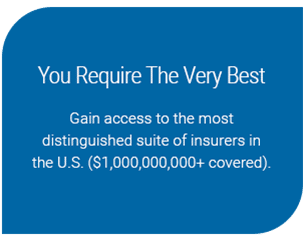 We Consistently Maintain 5-Star Reviews Across Review Sites
★★★★★
North Carolina High-Value Home Insurance Packages
Exclusive Insurance Packages for NC's High-Value Homes, Fine Autos, & Collections
Compare Luxury Home Insurance Packages from A+ Rated, Private Client Insurers
Compare Chubb, AIG's Private Client Group, PURE, CIC & Vault
Customized Coverage for Fine Homes and High-Net-Worth Households
Protection Designed for North Carolina Homes with $1 Million Rebuild Cost or Greater

Custom Insurance Coverage for North Carolina's Finest Homes
From fine homes nestled in Asheville's mountain-top communities to Raleigh-Durham's exclusive neighborhoods to exquisite shore properties from Wilmington up to the Outer Banks, North Carolina offers a unique range of beauty. There's also more to protect against.
NC's shore homes face risks from wind, rain, and surge while inland areas often face flooding risk as coastal storms move inward. Accidental risks like water damage or electrical fires can also threaten North Carolina's fine homes. In Asheville, frozen pipes can even be a concern.
High-net-worth households have unique coverage considerations — and have more to protect. But with the right combination of insurance options, you can safeguard your home properly.
Your home reflects the success you've attained, but it also represents your persona and the unique lifestyle you enjoy. Your insurance coverage should protect your home while addressing your coverage priorities as well. Our experienced advisors work with you to craft a customized home insurance package that protects your home, autos, collections, and liability risks.
Coastal Insurance works with a suite of high-net-worth insurers such as Chubb, AIG's Private Client, PURE High Net Worth, NatGen Premier, Travelers, Vault, and CIC's Executive Capstone to bring you the coverage options you'll need to protect your assets properly. Our selection of insurers allows you to choose the best coverage for the lowest premium.
Luxury Home Insurance for Asheville, Raleigh, and Outer Banks
Off-the-shelf home insurance policies have their place in the market, but high-net-worth households have more to protect. Your household can benefit from the customized coverage offered by a high-value homeowners insurance policy designed for Luxury homes with a reconstruction value of $1 million or more. Homes in Asheville, Raleigh-Durham, and coastal areas like Wilmington and the Outer Banks, benefit from the higher coverage limits and more complete coverage offered by home insurance packages customized to the way you live.
Our team of licensed advisors will work with you to build personalized protection that safeguards your home and much more. We can also help you protect your collections, high-value autos, fine furnishings, boats, and other valuables. As importantly, we can help you design a personal liability package that protects you and your family at home and wherever you travel.
Why Choose a High-Value Homeowners Insurance Package?
Upscale and luxury homes have special coverage considerations. Standard home insurance policies typically don't provide sufficient coverage limits for million-dollar-plus homes. Broad-market home insurance policies can also leave troubling gaps in other coverage areas. With a personalized high-value home insurance package, you can expect generous coverage limits that assure your home can be rebuilt to its original beauty if you have a claim. Other key coverages dovetail with protection for your home to safeguard your valuables and belongings as well as shield your family against liability risks
Higher coverage limits are a start, but the right type of policy also provides additional value by expanding coverage when you need a bit more protection. Your policy insures your home for its rebuild value. However, the cost of rebuilding can change over time or due to the cost of labor and materials. With a high-value home insurance policy, your policy can pay to rebuild your home even if the rebuild costs exceed your policy limit.
You'll also enjoy enhanced protection for the things that make a house a home — and uniquely yours. The right policy can fully protect your collections, jewelry, artwork, fine decor, and other valuables. Standard policies typically limit coverage for valuables, which can leave you less protected. With a North Carolina high-value homeowners insurance package, you can focus coverage where you need it most without sacrificing overall protection.
By comparison, a high-value homeowners insurance plan offers higher coverage limits for your belongings and also offers features that better protect your valuables, including art, jewelry, collections, and more. Your customized coverage can even expand to cover risks not addressed by an off-the-shelf home insurance policy.
Our experienced risk consultants help you identify risks or coverage gaps and provide you with the best coverage solution. We can also work with you to reduce risk. Securing the right coverage for your home and assets is a great first step; preventing a claim is better.
Expanded Coverage for NC's High-Value Homes
The right home insurance package protects much more than your home itself. While higher limits and broader coverage protect your home and personal belongings, extra policy features and coverage options can protect your family in more ways.
We work with a select group of insurers that specialize in insuring high-net-worth households. This means you'll find extra policy features not available with standard home insurance policies, but you'll also benefit from value-added services like risk consulting. Expert risk analysis can uncover risk before it causes a loss. We can also suggest the best way to cover the risk or even reduce hidden risks.
Higher liability protection limits provide another way to protect your household. Where other loss types can be measured and have a predictable maximum loss, liability risk is unpredictable and losses range from minor to up into the millions. A high-value home insurance package offers personal liability coverage options of up to $50 million or more.
Customization is key when insuring your home and belongings and protecting your family against liability risks. Your coverage needs may differ from those of your friends and neighbors. Our licensed agents will work with you to identify risk and build coverage where your family needs the most protection.
Full Protection for Personal Property
Standard home insurance policies cap coverage amounts for certain types of items, such as jewelry and other valuables. A customized high-value home insurance package provides higher base coverage limits for valuables while also offering ways to fully insure specific items, like artwork, collections, or other precious items.
One way to protect valuables is with a personal floater for your policy. This option insures specific items for their full value while also adding coverage for more risks.
Customizable Personal Liability Coverage for Additional Risks
Board member and volunteer activities can create liability risks, many of which may not be covered by a standard home insurance policy. With a customized high-value-home insurance package, you can protect your home, assets, and future earnings with broader coverage and coverage limits of up to $75 million. Coverage is available in smaller increments, so you can customize your coverage as needed and your coverage can grow as you build upon your success.
Expanded coverage can also protect against growing risks like libel or slander, and your coverage can also pay for your legal defense.
Flood Protection for Your North Carolina Home
North Carolina's location makes the state a target for coastal storms, making surges along the coast and inland rain flooding a risk throughout the state. As part of a complete home protection package, our licensed agents work with you to build a comprehensive home insurance strategy that protects against the risks nature brings our way. Carefully-selected coverage can include customized flood insurance as well as coverage for other risks, like land movement, when needed.
Other Ways to Insure Your North Carolina Household
High-net-worth households often have diverse interests and hobbies. We can personalize your coverage to protect your family against risks specific to your unique lifestyle.
● Auto Collections, Exotic Autos, Antique Autos
● Yachts, Boats, and Other Watercraft
● Aviation Coverage for Owned or Leased Aircraft
● Coverage for Vacation Homes and Second Homes
● Protection for Secondary Residences Outside the US
● Identity Theft Coverage
● Cyber Liability Coverage
● Liability Protection for Board Members and Volunteer Activities
● Liability Coverage for Household Employees
● Ransom and Kidnap Insurance
Reach out to an Experienced Advisor at Coastal Insurance
Insuring your North Carolina home requires a comprehensive approach. Our experienced team of state-licensed advisors will walk you through the process, explaining your coverage options in plain English, and help you identify risks that are most important to you. Expect guidance and service beyond your expectations with full confidentiality. Protecting your legacy is our top priority.
Reach out to an experienced advisor at Coastal Insurance today for a no-obligation consultation.
Helpful High Value Homeowners Insurance Articles
For homes with a rebuild value of $1 million or more, you can choose a high-value home insurance policy instead of standard home insurance. The choice of a high-value home policy brings many compelling advantages, ranging from broader liability insurance...
read more