Ohio High Value Home Insurance
Designed for OH Homes $1M+ *Only the most distinguished insurance professionals in the US have access to this suite of insurers.
Top A+ Rated High Net Worth Carriers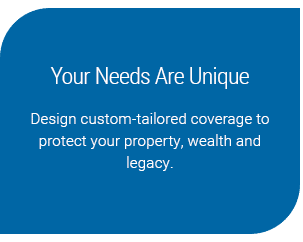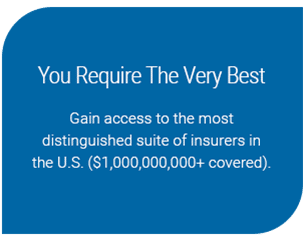 We Consistently Maintain 5-Star Reviews Across Review Sites
★★★★★
Luxury and High-Value Home Insurance Packages
Designed for Ohio's Finest Homes
Customized Coverage for OH's Best Homes
Designed for NV Luxury Homes
Customized for High Value Homes with $1M+ Rebuild
Compare PURE, AIG, Chubb & Vault in Ohio

Home and Personal Insurance Packages for Ohio's Luxury Homes
With projected economic growth above the national average, Ohio continues to provide opportunity, making the Buckeye State home to many business leaders and high-net-worth households. Ohio brings opportunity but can also bring risk for luxury homeowners. Lake effect snow in towns bordering Lake Erie, such as Cleveland and Shaker Heights, can bring feet of snow in a single storm. Flood risk can threaten central Ohio areas like Columbus, Dublin, Cincinnati, and Indian Hill. Tornadoes are also common in the state, with as many as 50 twisters touching down in Ohio annually in recent years.
The right home insurance is essential, but a well-designed home insurance package considers all your insurance needs, identifying areas where your family may have risk and crafting a cost-effective coverage solution. Our experienced insurance advisors work with families like yours to protect the success you've built and the legacy you're continuing to build into the future.
Insurance for High Value Homes in Cleveland, Columbus, Cincinnati, and Other Areas
Whether insuring a high-value home, luxury condominium, or co-op, it's important that your insurance policy is customized to your individual needs and lifestyle. A homeowners insurance policy provides a solid foundation from which you can customize coverage to address risks unique to your family and lifestyle. We work with top-rated insurance providers, including world-class carriers like Cincinnati Insurance, PURE, AIG Private Client, Chubb, Vault & Openly.
As independent insurance advisors that specialize in private client risk management, we match your coverage needs with the top high net worth insurance providers and offer a choice of policies customized to your coverage priorities. Expect exceptional service and confidentiality combined with an experienced eye for detail, bringing complete coverage solutions at the best rates possible.
Ohio High-Net-Worth Insurance
A standard homeowners insurance policy serves an important role, protecting Ohio homes, personal property, and even providing liability coverage. For high-net-worth households, however, a specialized high-value homeowners insurance policy brings coverage options not available with a standard homeowners policy. Homes with a rebuild value of $1 million or more can qualify for specialized high-value policies that offer higher coverage limits for structures as well as generous coverage limits for personal property, including valuables or collections.
Protecting your home — or even a second home — is an essential starting point. But a high-value insurance package combines key coverages ranging from home insurance and auto insurance to expanded liability coverage or even coverage for domestic employees, protecting your most important assets and the success you've built.
Most carriers also offer risk management consulting to reduce the chance or potential severity of a loss. This value-added service can prevent or reduce the severity of potentially costly claims.
Expanded Coverage for Ohio's Fine Homes and Luxury Condos
In general, a high-value homeowners policy provides broader coverage when compared to a standard homeowners insurance policy. Ohio homes with a rebuild value of $1 million or more benefit from these higher coverage limits. But a high-value policy also brings several extras and policy structures optimized to better protect high-net-worth households.
In many cases, your policy's coverage can expand to protect against cost overruns if a change in the cost of materials or labor causes the rebuild cost in a claim to exceed your home's replacement value. Your policy can also cover additional living expenses if you are displaced from your home temporarily due to a covered claim.
Some high-value policies also offer the option to accept a cash settlement rather than rebuild your home's structure after a covered loss. This option gives you the freedom to choose when to rebuild, where to rebuild, or can also let you use your settlement for other purposes or investments.
Our experienced, state-licensed advisors guide you through your options and help you customize coverage for your luxury home, condo, co-op, or even second homes.
Complete Protection for Personal Property
In many households, personal property including valuables may have a higher insurable value than your home itself. Your home policy can protect your home's contents with full replacement cost coverage for your belongings, fine furnishings, and the many things that make a fine house a home.
By choosing a high-value home insurance policy, you'll enjoy higher base coverage limits for personal property, with the ability to customize your coverage to your needs and invest your premiums where you need the most protection.
Comprehensive Coverage for Jewelry and Valuables
Although a high-value home policy usually offers more generous coverage limits for valuables, Owners of artwork, valuable jewelry, collections, and other high-value items can fully protect these valuables with a personal articles floater. By using a personal articles floater, you can schedule your most precious items with focused and cost-effective insurance coverage.
Protect Your Family Against Liability Risks
Protection for your home and belongings are paramount concerns, but liability risk is usually just as important a consideration for high-net-worth individuals and households. You can pair your home insurance coverage with customized personal liability coverage that travels with you, protecting you and your family wherever your life's journey takes you.
With policy limits ranging from $1 million to $100 million, your liability coverage can be custom matched to your unique needs and tailored to cover risks such as volunteer work, serving on a board, or even liability risks related to domestic employees.
Safeguard Your Ohio Home Against Weather Risks
A customized home policy considers risks to your home based on location and weather factors. With parts of Ohio setting rainfall records recently, the need for flood insurance has never been greater. A new breed of flood insurance providers now brings lower rates and more customization options to protect your home's full value. Your flood policy's additional coverage dovetails with your home insurance policy to provide complete protection against floods as well as other risks to Ohio homes, such as tornadoes or winter storms.
Coverage to Fit Your Lifestyle
Each Ohio household has different coverage needs and priorities. With a high-value insurance package, you can customize your coverage to protect your unique lifestyle. Tailor-made coverage options work together to provide seamless protection for your home, your belongings, and your family.
Coverage for vacation homes and second homes
Collectible car insurance and luxury auto insurance
Identity theft insurance
Ransom insurance
Liability coverage for domestic employees
Coverage for yachts, boats, and watercraft
Aviation coverage
Cyber liability insurance
Liability protection for board member and volunteer activities
Reach Out to the Advisors at Coastal Insurance
Protect the success you've built. The experienced insurance advisors at Coastal Insurance will work with you to customize a coverage package that fits your lifestyle and focuses coverage where you need it most. Expect world-class service and honest guidance with your confidentiality assured. Protecting your legacy is our #1 priority. Speak with one of our advisors today.