Rhode Island High Value Home Insurance
Designed for RI Homes $1M+ *Only the most distinguished insurance professionals in the US have access to this suite of insurers.
Top A+ Rated High Net Worth Carriers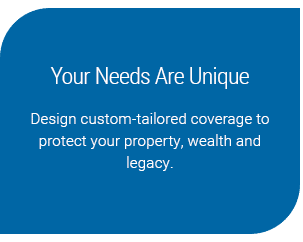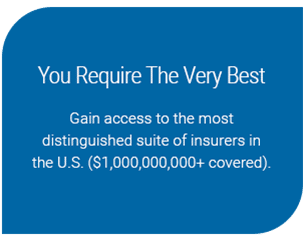 We Consistently Maintain 5-Star Reviews Across Review Sites
★★★★★
Rhode Island High-Value Home Insurance
Designed for Rhode Island's Luxury Homes $1M+
Private Client Coverage for Rhode Island's Finest Homes
Customizable Insurance for High-Net-Worth Families
Personalized Insurance Packages for High-Value Homes
Ranked Top in U.S. by Insurance Business America

Rhode Island High-Value Insurance Packages for Luxury Homes
The Ocean State brings together the historic charm and coastal serenity unlike anyplace else in the nation. Fine homes in Rhode Island's bayside communities and picturesque Providence neighborhoods need specialized coverage only available through select insurance providers.
In bayside towns from Narragansett, Jamestown, and Newport to Portsmouth and Tiverton to the North, luxury homes often have a rebuild value of several million dollars. Homes with a rebuild value of $1 million or more qualify for unique coverage with private-client insurers. You'll benefit from higher coverage limits but also unique coverage options that consider your lifestyle.
At Coastal Insurance, we work with high-net-worth families like yours to bring you customized coverage solutions at the best prices possible. As independent insurance advisors, we offer a wider range of choices, making it easier to compare rates and coverage options to protect the success you've built.
High-Value Insurance Packages for Rhode Island's Successful Families
A high-value home insurance package protects more than just your home. A well-crafted high-value insurance package protects your unique lifestyle, while also giving you the freedom to build your policy to protect what is most important to you.
We work with top-rated insurers that specialize in luxury insurance packages and protecting successful households. Choose from PURE, AIG Private Client, Chubb, Vault, and other leading insurers that offer a proven record of claim satisfaction and a wealth of policy options.
Our experienced insurance advisors explain your coverage choices in plain language and help you identify areas where you might have more risk. This strategy lets you invest your insurance premiums in areas where you need the most protection. Expect confidentiality and knowledgeability combined with world-class service.
Rhode Island High-Net-Worth Insurance
Standard home insurance policies address common coverage needs for standard homes. However, traditional homeowners insurance policies can leave potentially costly coverage gaps due to both narrow policy language and lower coverage limits.
Rhode Island's fine homes with a rebuild value of $1 million or more qualify for coverage with select insurers that specialize in protecting high-net-worth households. You'll find expansive policy options and coverage limits that can fully protect your home, valuables, and liability concerns.
We'll work with you closely to identify your insurance needs, learn your priorities, and provide straightforward guidance. High-net-worth insurance offers more ways to customize your coverage, offering protection matched to your lifestyle, while also providing more ways to save.
Exclusive Insurance Options for Rhode Island's Luxury Homes
With your high-value policy, you'll find higher coverage limits for your Rhode Island home, but you'll also benefit from better options to protect jewelry, art, collections, and other valuables. The things that make a house a home reflect your unique persona and the success you've built. Your high-value home insurance package should also reflect your individual lifestyle, protecting your home, your belongings, and the way you live.
High-value insurers use more liberal policy language, allowing you more freedom in the way you protect your home and lifestyle. With several insurers, you'll find options such as cash settlement for claims, giving you the choice of when, where, or if to rebuild.
Extras often define the difference in how well your insurance protects your lifestyle. High-value policies can offer extended replacement cost coverage, which expands coverage limits if rebuild costs exceed your chosen policy limits. You'll also find full replacement cost coverage options for fine décor and other belongings, ensuring full protection without a deduction for depreciation.
In many cases, your policy can even cover cost overruns due to modern building codes if you have a claim. High-value home policies offer more flexible coverage, providing the exceptional protection your home deserves.
Coverage doesn't stop at your home's walls. A high-value home insurance policy can also protect improvements you've made to your property, including tennis courts, pool houses, perimeter walls, ornate fencing, and similar enhancements.
We'll work with you to keep your coverage up to date. Periodic assessments ensure coverage for improvements and let you make policy adjustments in a timely manner if your coverage needs change.
Better Options to Protect Personal Property
Traditional policies may not protect personal property fully. Many types of property face lower sub-limits, which can reduce the effectiveness of standard homeowners insurance policies. By contrast, high-value insurance lifts many of these restrictions, letting you customize your coverage and invest your premiums according to your priorities.
You'll also find higher deductible options. This structure offers the protection you need for larger losses while keeping premiums lower. Some private client insurers we work with also offer deductible waivers, which restore full coverage for larger claims while still letting you manage insurance costs.
Take the worry out of travel. Your coverage protects your valuables at home, but can also protect your belongings when traveling anywhere in the world. Choose customized coverage for art, jewelry, collections, and more.
Protect Against Liability Risk
Many successful families identify personal liability risk as a top concern. Potential losses for homes or personal property are effectively limited to replacement costs. Liability risks, however, can reach much higher amounts and can be difficult to predict.
Personal liability coverage paired with your high-value home insurance can protect against risks up to $50 million or more, safeguarding your home, savings, and future earnings. Your policy can also cover related expenses such as legal fees and defense costs.
Choices include umbrella coverage, which raises coverage limits while also expanding coverage to new risks or excess liability insurance that expands coverage limits to the levels you need even more affordably. Safeguard against liability due to injuries to others as well as cyber liability, volunteer activity, and liability arising from serving aboard.
Protect against Rhode Island's Regional Risks
Summer and fall in Rhode Island often bring powerful storms along the coast. Winter in the Northeast brings snowfall, ice, and melting snow. Flooding can be a concern for many Rhode Island homes.
Pair your high-value home insurance with comprehensive and customizable flood coverage. Personalize your policy to provide the level of protection you need for your home and belongings.
We'll work with you to provide experienced guidance and design a custom-tailored package that protects your Rhode Island home from floods or other regional risks.
Personalized Protection for Your Unique Lifestyle
Insurance needs and priorities for each household differ. Personalize your insurance protection with options designed to cover your family's unique risks.
Customized coverage for vacation homes or second homes
Protect car collections or luxury automobiles
Protect against identity theft risks
Safeguard family members with kidnap and ransom coverage
Insure against liability risks associated with domestic help
Protect boats, docks, personal watercraft, and yachts
Insurance for cyber liability risks
Liability insurance for board member and volunteer activities
Speak with a RI State-Licensed Private Client Insurance Advisor
Coastal insurance helps you compare coverage options from leading high-value insurance providers. As an independent RI–licensed insurance agency, our focus is on helping you find the right coverage at the best price possible.
Our experienced advisors explain your choices in easy-to-understand language and help you identify risks that may not be obvious. We'll help you craft a customized home insurance package designed around your unique lifestyle, with your confidentiality assured.
Experience exceptional service and the best insurance rates possible. Reach out to our high-value insurance advisors today to get started.