South Carolina High Value Home Insurance
Designed for SC Homes $1M+ *Only the most distinguished insurance professionals in the US have access to this suite of insurers.
Top A+ Rated High Net Worth Carriers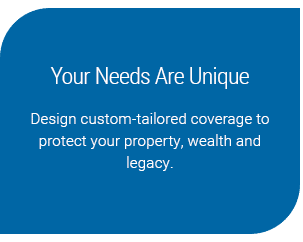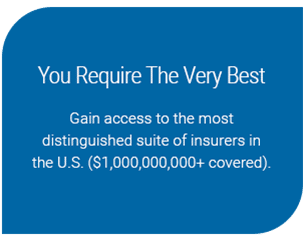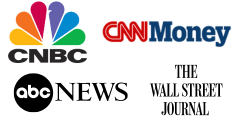 5-Star Reviews Across Review Sites
★★★★★
Luxury and High-Value Home Insurance Packages
Designed for South Carolina's Finest Homes
Exclusive Insurance Packages for SC's High-Value Homes, Fine Autos, & Collections
Designed for SC Luxury Homes
Customized for High Value Homes with $1M+ Rebuild
Compare PURE, AIG, Chubb & Vault in South Carolina

High Value Homeowners Insurance and Personal Insurance for Successful South Carolina Households
Home to Charleston and other historic landmark cities, South Carolina gives meaning to the term legacy. As a state where old meets new and where the Atlantic meets the Blue Ridge Mountains, The Palmetto State offers a distinct sense of place unlike any other.
Luxury homes in South Carolina have unique insurance needs. For high net worth households and homes with a rebuild value of $1 million or more, a high value home insurance package offers a complete solution to protect not only your home but also the legacy you've built.
Luxury Insurance for Homes in Charleston, Bluffton, Kiawah Island, and Hilton Head
South Carolina's coastal areas can face a larger risk of damage due to storms and flooding. Long-time residents of South Carolina may remember Hurricane Hugo, regarded as the most damaging hurricane in modern South Carolina history. South Carolinians are no strangers to coastal storms. Rain, wind, and other weather risks are part of life. It's essential to have the right type of coverage in place.
Homes in coastal areas such as Charleston, Bluffton, Kiawah Island, and Hilton Head can face the largest risks. Our experienced insurance advisors work with you closely to identify unique risks and offer comprehensive coverage at a price that won't break the bank. As independent insurance agents, we work with the most well-respected insurance providers in the business, insurers that specialize in protecting high-value homes such as yours.
High-End Insurance Crafted for Luxury Homes & Condos in Greenville and Spartanburg, SC
Luxury homes in affluent inland areas of South Carolina, such as Greenville and Spartanburg, face similar risks, although less at risk from coastal storms. Free-standing homes, condos, and co-ops each need specific coverage features. Our team of experienced advisors can help you build a high-value home insurance package to protect your home as well as improvements you've made to your home to make it uniquely yours.
South Carolina High Net Worth Insurance
A high value homeowners insurance policy provides a solid foundation but is only one part of a complete high-value home insurance package. Proper insurance coverage should be customized to your unique needs. This strategy ensures comprehensive coverage for your home and family while also focusing your insurance premiums where you need the most protection.
Some households may need more protection for liability, while others may prioritize artwork or collections. A well-designed luxury home insurance policy addresses each of these needs, and more, pinpointing coverage where you may have the most at risk.
Enhanced Coverage Options for South Carolina's Fine Homes
Standard homeowners insurance policies often lack sufficient coverage limits to protect luxury homes. Coverage for valuables may also be limited, and liability insurance remains a concern for high-net-worth households in SC. A high value home insurance policy addresses these coverage gaps while also offering more ways to customize your insurance protection.
Extras also distinguish a high value policy. Many high-value home policies offer extended (or guaranteed) dwelling replacement coverage. This option allows your policies coverage to expand if a covered loss exceeds the insured value of your home. You'll also find enhanced coverage options for jewelry and other valuables, such as higher built-in "internal" coverage limits and additional ways to protect the items most valuable to you.
The unique structure of a customized, high-end insurance policy allows you to focus premiums and special coverage on particularly valuable items or collections—protecting what is most important to you.
Comprehensive Protection for Personal Property
Off-the-shelf home insurance policies can leave costly gaps in coverage for common items, such as furnishings, clothing, appliances and electronics, and other items. In many cases, standard policies insure these types of items at a depreciated value based on age. By contrast, with a high-value home insurance policy, you'll have the option to insure your personal property for the full cost of replacement if you have a covered loss. You also benefit from protection for your personal property one at home, during your commute, or while traveling.
Exceptional Coverage for Jewelry and Other Valuables
Jewelry, artwork, and other valuables need special protection. Many high-value policies offer increased coverage limits for valuables, but some items may require additional protection. For example, a high-value policy may insure jewelry as a category for $50,000. Standard home insurance policies may limit jewelry coverage to a fraction of that amount. The wider coverage offered by a high-value policy provides better protection, but it's likely that you'll want dedicated coverage for certain valuables that exceed the base coverage limits.
Combine your high value homeowners insurance policy with a personal articles floater to protect particularly valuable items or collections. This structure offers a cost-efficient way to protect all your belongings while also ensuring you have enough coverage to protect the most precious items. By using a personal articles floater, you'll also enjoy coverage against more risks and avoid deductibles if you have a loss covered by your floater.
Protect Your Family Against Personal Liability Risks
Protecting your home and belongings is an essential role of your homeowners insurance package, but for many high-net-worth households the biggest risk — and potentially largest loss — involves personal liability concerns. Financially successful families have more at risk, so a comprehensive personal liability strategy is a must.
Bodily injury claims remain the most common type of personal liability risk, but a well-designed high-value insurance package considers your entire lifestyle, adjusting coverage to match your unique needs.
Volunteer activities or service on a board of directors can lead to increased liability risk. Our experienced agents can help you craft a solution that protects the success you've built.
Your policy can also protect against libel and slander risks or employment risks for household employees. Customize your coverage with policy limits of up to $100 million, available in smaller increments that allow you to personalize your policy.
Customizable Flood Insurance and Protection Against Weather Risks
Throughout South Carolina, nature can be as dangerous as it is beautiful, and The Palmetto State's beach and waterside communities can face unique risks for flooding, storm surge, and other types of weather-related damage.
We'll work with you closely to find the right flood insurance policy to protect your home. A new generation of private market insurers now leverage artificial intelligence to provide better protection while also reducing the cost of coverage.
With the right policy options, you'll enjoy seamless protection against weather risks, protecting first or second homes as well as your personal property.
Coverage Customized to Your Unique Lifestyle
Financially successful families often need specialized protection. Customize your coverage to safeguard your unique lifestyle.
Complete coverage for first homes, second homes, and vacation homes
Luxury car insurance for exotic autos or automobile collections
Protection against losses due to identity theft
Kidnap and ransom insurance
Liability protection for household employees
Protect yachts, boats, and other watercraft
Aviation coverage
Cyber liability insurance
Protection for board members and liability associated with volunteer work
Work with the Experienced Insurance Advisors at Coastal Insurance
We work with financially successful families like yours to help you protect the success you've built. Expect outstanding service combined with candid guidance. Your confidentiality is always assured.
At Coastal insurance, our SC state-licensed advisors help you identify coverage needs and compare insurance rates from top-rated, world-class insurance companies. We'll help you find the insurance protection you need at the lowest prices possible.
Protecting your legacy is our top priority. Speak with one of our advisors today.
Compare Quotes for High Value Home Insurance in SC.