Utah High-Value Home Insurance
Designed for UT Homes $1M+ *Only the most distinguished insurance professionals in the US have access to this suite of insurers.
Top A+ Rated High Net Worth Carriers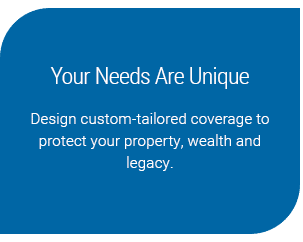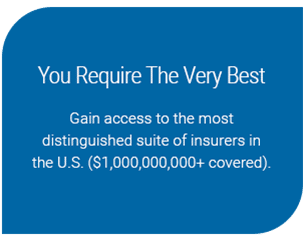 We Consistently Maintain 5-Star Reviews Across Review Sites
★★★★★
Utah High-Value Home Insurance
Customized Coverage for High-Net-Worth Utah Homeowners
Powered by Chubb, AIG, PURE, Cincinnati, Openly & Vault
Ranked Top in the U.S. by Insurance Business America
Uncompromising Coverage for High-Net-Worth Utah Homeowners
Compare Private Client Insurance Packages
Insurance Designed for High Net-Worth Families

Utah Luxury Home and Personal Insurance Packages
Long known as a skiing mecca, Utah is also home to long-established industries ranging from coal mining to ranching, and even honey production. But the Beehive state counts finance, tech, and healthcare services among its fastest-growing companies.
With a population expected to increase by more than 2 million people (66%) over the next decade, Utah is growing in both size and affluence while maintaining its American frontier charm.
High-value homes in areas east of Utah Lake, including Provo, Salt Lake City, and Springville have special insurance considerations. But with Utah's varied terrain, risk can come in different forms. We can help you protect your Utah home whether you're in a lake community, a skiing community like Park City, or in the breathtaking nature views of Moab or Kamas.
Our team of insurance advisors helps you compare rates from the finest insurers to find the comprehensive home insurance coverage you need at the best price possible. We work with high-net-worth individuals and households to protect the success you've built and match your coverage to your unique lifestyle.
Insurance for Luxury Utah Homes in Provo, Salt Lake City, and Other Areas
A high-value home insurance policy expands upon the coverage you'll find on standard homeowners insurance policies, while also offering more ways to customize your policy to protect your unique lifestyle and the success you've built.
Private client insurers offer specialized coverage options tailored to successful households. We work with top-rated insurance carriers such as PURE, AIG Private Client, Cincinnati Insurance, and Chubb to help you build a high-value home insurance package matched to your needs and coverage priorities. As independent agents, we're committed to protecting your home, family, and lifestyle.
Utah High-Net-Worth Insurance Packages
Standard home insurance policies often don't provide enough protection, but coverage gaps may not be evident until you have a loss. Off-the-shelf homeowners insurance policies place monetary limits on coverage for your home, valuables, and personal liability risks.
Utah homes with a rebuild value of $1 million or more become eligible for specialized coverage that offers customizable protection and limits you define. You'll also find expansive policy options that can offer better overall protection and the ability to focus your insurance where you need the most protection.
Customizability also brings cost benefits in many cases. Many times, with a high-value home insurance package, you'll enjoy a lower cost per dollar of insurance coverage.
Our experienced advisors work with you closely to build an insurance strategy that matches your lifestyle and coverage priorities at the best price possible.
Your confidentiality is always assured. Protecting your legacy is our top priority.
High-Value Insurance Coverage for Utah's Finest Homes
While a high-value home insurance policy offers higher policy limits and more ways to personalize your coverage, you'll also find more effective ways to insure the things that make your luxury house a home.
From art and design to decor, your home reflects your unique persona. Your coverage should match your persona, and by extension, your lifestyle.
High-value policies use more relaxed language within the insurance contract, allowing your policy to provide more flexible coverage. This structure, with selected options, lets your policy adjust as needed, offering more protection and often with lower premiums.
You'll often find opportunities to save money by aligning with companies that specialize in protecting successful households like yours.
Standard home insurance policies can limit coverage for your home itself, sometimes falling short of your home's rebuild value. Similarly, coverage limits for your valuables and belongings may be below the actual value of replacement.
A high-value home insurance policy approaches your coverage needs from the other direction, assessing your needs and priorities rather than conforming to arbitrary limits designed for broad-market homeowners.
In short, a high-value policy lets you build your own protection strategy rather than forcing you into a pre-built policy.
For example, you can choose the coverage that expands to cover the cost to rebuild your home — even if rebuild costs exceed your standard limit. Also, in many high-net-worth households, belongings may be more valuable than the house itself. You can select policy options for valuables and belongings that focus your coverage where you need the most protection.
High-value insurance considers your entire lifestyle, including all the aspects that make your lifestyle unique. You can also protect enhancements to your property such as pool houses, ornate fencing, tennis courts, additional buildings, and other improvements.
Insurance is a contract, but your contract can be flexible. This means you can adjust your contract when your needs change. Some options allow your policy to change automatically, boosting coverage based on inflation or other factors. But periodic assessments with your advisor help ensure that your coverage addresses new risks and life's ongoing changes.
Protect Your Personal Property
Contents coverage on your policy protects your belongings that aren't attached to your home. While standard policies place a cap on coverage, typically a percentage of your home's insured value, a high-value home insurance policy can offer as much protection as you need.
Your high-value insurance package lets you choose independent coverage limits, but also allows more ways to customize compared to a standard home insurance policy.
And your protection doesn't end at home. Your policy can protect your belongings when traveling or commuting as well.
Full Protection for Valuables
Collections, fine art, jewelry, and luxury items also benefit from the extra coverage you'll find with a high-value home insurance policy. Choose dedicated coverage that protects your valuables to their full replacement value. Scheduled coverage options include protection against an expanded list of risks and no-hassle claims that don't require a deductible.
As with the coverage for other personal belongings, you can enjoy protection for your valuables at home or when you travel — anywhere in the world.
Insure Your Family Against Liability Risks
Protection for your home and belongings are both key considerations, but liability risks often represent the largest area of concern and the most significant potential losses. A high-value insurance package offers customizable liability limits and the ability to add coverage for additional risks. Your personal liability coverage can also pay for your legal defense, often a considerable cost on its own.
Choose from protection packages offering up to $50+ million in coverage, with limits customized to your household's unique exposures.
 Structure your coverage to provide the level of protection you need. Excess liability options expand coverage limits affordably. Umbrella policies expand both coverage limits and covered risks, safeguarding against common liability exposures such as libel or slander in addition to everyday liability concerns.
If needed, personalize your policy to protect against risks associated with serving on a board, volunteer activity, or working from your home office. You can also fine-tune your high-value package to protect against risks associated with domestic employees or other risks unique to your lifestyle.
Coverage for Floods, Earthquakes, and Regional Risks
Utah's natural beauty can be as treacherous as it is breathtaking, and many of Utah's risks can threaten your home. Earthquakes, landslides, and flooding are all among the common risks to homes in Utah, but each region may see different threats.
Customize your home's protection to safeguard against specific risks such as floods, land movement, wildfires, and more. Our experienced insurance advisors work with you closely to personalize your protection, ensuring your policies and coverage options pair well together and work seamlessly.
Safeguard Your Unique Lifestyle
Your family's coverage needs differ from those of your neighbors and colleagues. Choose additional coverage options for high-value home insurance and specialized policies to build a customized protection package. 
Insure vacation homes and second homes

Insurance for luxury autos and collections

Identity theft coverage

Ransom insurance

Liability coverage for domestic help employees

Liability protection for home office risks

Cyber liability insurance coverage

Board member and volunteer liability protection

Coverage for boats and watercraft

Coverage for specialty vehicles
Speak With a UT State Licensed Private Client Insurance Advisor
As an independent agency, Coastal Insurance helps you compare coverage options and homeowners insurance rates from top-rated Utah home insurance providers that specialize in high-value policies.
We work closely and confidentially with successful households like yours to identify risks and help you design a comprehensive insurance strategy. Protecting your legacy is our top priority.
 Reach out to our experienced insurance advisors to get started.
Helpful High Value Homeowners Insurance Articles
For homes with a rebuild value of $1 million or more, you can choose a high-value home insurance policy instead of standard home insurance. The choice of a high-value home policy brings many compelling advantages, ranging from broader liability insurance...
read more