Vermont High-Value Home Insurance
Designed for VT Homes $1M+ *Only the most distinguished insurance professionals in the US have access to this suite of insurers.
Top A+ Rated High Net Worth Carriers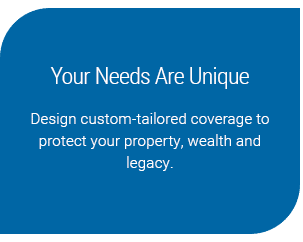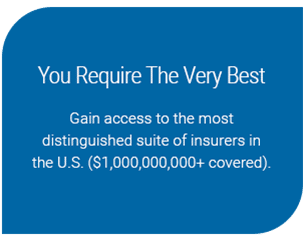 We Consistently Maintain 5-Star Reviews Across Review Sites
★★★★★
Vermont High-Value Home Insurance
Home Insurance Packages for VT's Finest Homes and Valuables
Compare Specialized Coverage from Exclusive Insurance Companies
Choose From PURE High Net Worth, Chubb, CIC's Executive Capstone, AIG's Private Client Group, or Travelers
Coverage Options Tailored to High-Net-Worth Households
Insure Fine Homes With a $1 Million or Greater Rebuild Value

Tailor-Made Home Insurance Packages for Vermont's Luxury Homes
The Green Mountain State, nestled between the shimmering waters of Lake Champlain and some of the tallest peaks of the northern Appalachian mountains, holds a beauty unlike any other state. Nature is often as perilous as she is beautiful, and accidental risks can threaten your luxury Vermont home as well.
Vermont's high-net-worth households have more at stake and a comprehensive insurance strategy offers better protection for the success you've built. Standard home insurance policies target mass-market needs and price points, often at the expense of complete coverage. Specialized high-value home insurance packages offer a better solution by providing unique coverage options specifically designed for luxury homes and affluent households.
Your fine home speaks of the success you've attained while expressing your persona. Your home insurance coverage should match your unique lifestyle, offering customization options to address your interest, hobbies, collections, and the personal touches that make a luxury home one of a kind. Our experienced advisors can help you choose the right coverage options to protect the success you've built. Protecting your legacy is our top priority.
Compare rates and policy features from leading high-value home insurance providers, such as PURE High Net Worth, Chubb, Cincinnati Insurance Executive Capstone, AIG's Private Client, Travelers, and NatGen Premier.
Enjoy personalized service, confidential consultation, and coverage options specifically designed to protect high-net-worth households. Our licensed agents help you choose the coverage you need at the best value point.
High-Value Home Insurance for Burlington, Stowe, Killington, Woodstock, and Other Areas of VT
From Burlington and the eastern shores of Lake Champlain to the snow-peaked mountains of Killington, Stowe, and points south, Vermont offers a sublime beauty unmatched by other states. Fine homes in Vermont's exclusive neighborhoods benefit from the customizable coverage and higher coverage limits offered by a high-value home insurance policy designed for homes with a rebuild value of $1 million or more.
With a high-value homeowners policy, you'll enjoy extras such as guaranteed replacement cost coverage with some providers and a wider selection of insurance options designed to meet the unique needs of high-net-worth homeowners.
Our licensed insurance agents work with you to craft a comprehensive insurance package with higher limits where you need more protection, matching you with the lowest insurance premiums without sacrificing full protection.
Successful families often have unique liability risks. A customized high-value homeowners insurance package includes personal liability insurance with higher liability limits and exceptional coverage for you and your family.
High-Value Homeowners Insurance with Customizable Coverage
Vermont homeowners can better protect fine homes, valuables, and personal belongings with a home insurance package customized to the needs of successful families. Policy limits designed for homes with a rebuild value of $1 million or higher help ensure full protection. Our goal is to focus coverage where you need it most while reducing the risk of loss. Customized packages can even include risk management consulting designed to prevent claims and limit financial exposure.
Off-the-shelf policies from broad market insurers can leave potentially costly coverage gaps. Our agents help you select the right policy options to protect the success you've built. We'll provide honest advice to highlight potential risks you may wish to cover. Build your homeowners insurance policy your way, armed with the knowledge to make wise coverage decisions.
Higher Coverage Limits for Valuables and Personal Property
The right type of policy makes all the difference when insuring valuables, household decor, fine furnishings, and all the things that make a stunning home a reflection of your unique lifestyle. Standard home insurance policies limit personal property coverage, often capping limits at just 50% of the home's insured value. A high-value home insurance policy offers coverage limits customized to your needs, with options to fully insure valuable art, collections, and other items precious to you.
You'll also enjoy full protection where you need coverage most. Where standard policies use actual cash value (ACV) coverage for many types of personal property, which often depreciates values significantly, you can choose full replacement cost coverage to guarantee you'll have enough coverage to replace damaged items if you have a covered loss.
Your personal property coverage travels with you wherever your unique lifestyle takes you. This means your Vermont homeowners insurance policy protects your personal belongings at home, on the go, at your second home, or even while traveling the world.
Liability Coverage Personalized to Match Your Risks
A high-value homeowners insurance policy offers personal liability insurance coverage up to $50 million, available in smaller increments that let you focus your coverage where your family needs the most protection. Common activities such as board membership or volunteering can create liability risks not covered by a standard home insurance policy. The right type of coverage protects against more risks but can also be expanded to cover additional concerns such as liability protection for domestic employees, cyber liability, and liability risk due to libel or slander.
Protect Your Vermont Home Against Nature's Perils
Vermont's beauty is spectacular to behold, but parts of the Green Mountain State bring unique perils as well. Protection against damage caused by fire, freezing, or weight of snow is standard with a well-designed policy. For risks such as flooding, we can work with you to customize a flood insurance strategy that can protect your luxury home as well as your personal belongings. Similar coverage is available for earth movement. Build your coverage your way.
Additional Coverage for Vermont Homeowners
We offer insurance options fine-tuned to your unique lifestyle.
Auto Insurance for Fine Autos or Auto Collections

Coverage for Watercraft, Yachts, and Boats

Aviation Coverage

Coverage for Second Homes and Vacation Homes

Coverage for Homes Outside the US

Liability Coverage Customized to Your Lifestyle

Cyber Liability Insurance

Kidnap and Ransom Insurance
Discuss Your Coverage Needs with a Licensed Advisor
To protect your Vermont home and the legacy you've built, you'll need the right policy options paired with the experience to know the best ways to cover risks. Our licensed agents work with high-net-worth households like yours to safeguard the unique lifestyle you've built. We'll work with you closely to build a customized package that focuses your protection where you need it most, with the lowest premiums. Your confidentiality is assured.
Reach out today for a no-obligation consultation. Protecting your legacy is our top priority.
Helpful High Value Homeowners Insurance Articles
For homes with a rebuild value of $1 million or more, you can choose a high-value home insurance policy instead of standard home insurance. The choice of a high-value home policy brings many compelling advantages, ranging from broader liability insurance...
read more