Virginia High Value Home Insurance
Designed for VA Homes $1M+ *Only the most distinguished insurance professionals in the US have access to this suite of insurers.
Top A+ Rated High Net Worth Carriers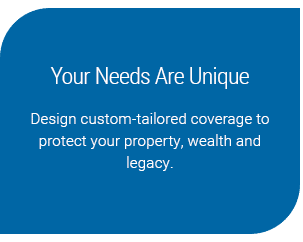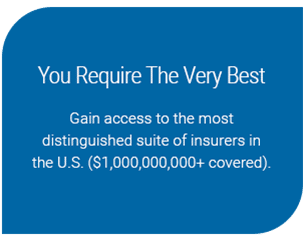 We Consistently Maintain 5-Star Reviews Across Review Sites
★★★★★
Luxury and High-Value Home Insurance Packages
Designed for Virginia's Finest Homes
Better Coverage for Luxury VA Homes
Designed for VA Luxury Homes
Customized for High Value Homes with $1M+ Rebuild
Compare PURE, AIG, Chubb & Vault in Virginia

Virginia Luxury Home Insurance and Personal Insurance
Affluent Virginia communities like Alexandria, McLean, and Great Falls and others are home to today's business leaders and financially successful families.
High-value homes in Virginia have special coverage considerations. Choosing the right homeowners insurance coverage is essential. But to fully protect the success you've built, a comprehensive home insurance package offers a more complete way to safeguard against risks of all types.
Our team of VA state-licensed private client insurance advisors work with high-net-worth households like yours to protect your home, family & lifestyle. As independent insurance agents, we can help you find the right coverage options at the best price possible. Compare rates from multiple insurance companies and design a homeowners insurance package customized to your unique needs.
High-Value Home Insurance for Alexandria, McLean, and Great Falls, Virginia
Your home symbolizes the success you've attained and reflects your unique lifestyle. High-value homes in Alexandria, McLean, Great Falls and other affluent areas of Virginia often exceed the insurance coverage limits of traditional home insurance policies.
Luxury homes in Virginia with a rebuild value of $1 million or more qualify for specialty high-value home insurance policies. With a customizable homeowners insurance policy, you'll enjoy higher coverage limits for your home itself, as well as customizable coverage options for your personal property, cars & collections.
Details matter, and the right coverage can help you rebuild your home to its original beauty damaged by a fire, weather, water, or most other risks. A thorough valuation of your home and the cost of rebuilding provides a detailed insurance value for your home. But you can also choose options for guaranteed replacement cost coverage, ensuring your home is fully covered even if the cost of repairs exceeds your policy limit.
High-End Homeowners Insurance and Condo Packages for Richmond and Charlottesville, VA
Condos, Co-ops, and luxury homes in urban centers like Richmond and Charlottesville can choose premium coverage options, protecting upgrades you've made as well as personal property, collections, artwork, and other belongings.
Luxury condo insurance can provide protection for the full interior of your unit, including customizations like high-end flooring, wall treatments, kitchen and bathroom upgrades, and the fine furnishings that make a house a luxury home.
Virginia High-Net-Worth Insurance Packages
Your homeowners insurance policy forms a solid foundation for an overall insurance coverage strategy. Successful families often have additional coverage considerations for other high-value items or unique risks, such as exotic autos or automotive collections, sculptures and other artwork or collections, and other valuables.
Because financially successful families have more to protect, personal liability insurance becomes a key consideration as well. With a high-net-worth insurance package, your home insurance policy is one part of a protection strategy that safeguards every area of your unique lifestyle.
Extended Coverage for Luxury Homes in Virginia
As state-licensed VA private client insurance advisors, we work with the most respected high-value insurance companies, providing an easy way to compare insurance quotes and policy features. You'll find options for extended dwelling coverage, which expands the effective Insurance limit for your home if damage to your home exceeds your policy limit, as well as higher built-in coverage limits for personal property and many types of valuables.
Coverage doesn't stop at the walls of your home, however. A high value homeowners insurance policy can protect additions to your home, such as pools, tennis courts, docks and boathouses, or even second homes and vacation homes. Periodic valuation assessments help keep your coverage up-to-date, protecting your investment even as rebuild costs change.
Standard homeowners insurance policies typically limit coverage for valuables, often forcing the use of additional and costlier policies for many items, such as jewelry. With higher built-in coverage limits, you can invest your policy premiums wisely, focusing special coverage on particularly valuable items while enjoying affordable broad coverage for other belongings.
Our experienced advisors can help you design an effective coverage strategy to protect your home and belongings at the best rates possible.
Coverage for Personal Property
Standard homeowners insurance policies insure most types of personal property, such as furnishings, appliances, and electronics using actual cash value. This coverage type can depreciate the insured value of many types of items, leaving a coverage gap when compared to the cost of replacing damaged personal property. A high-value homeowners insurance policy provides the option of replacement cost coverage, which offers enough coverage to repair or replace your belongings with new items of like kind and quality. This structure provides better protection, reducing your out-of-pocket risk for covered losses.
Specialized coverage is available for unique jewelry, artwork, and collections, safeguarding the valuables that express your unique persona and lifestyle.
Personal Liability Coverage to Protect Your Family
High-net-worth households often face increased personal liability risk. A high-value home insurance package offers a cost-effective way to protect your Virginia household against a wide range of personal liability risks. Bodily injury liability remains one of the largest concerns, but property damage liability as well as personal injury liability, which includes libel and slander, can be costly as well if you have a loss.
Policy options include extended liability protection for common risks, available in customizable coverage amounts, as well as specialized coverage that can protect against liability risks for household employees or risks related to board membership or volunteer activities. With liability coverage options up to $100 million, you can design a coverage strategy to protect you and your family at home or away from home.
At Coastal Insurance, our team of private client advisors work with you closely and confidentially to understand where you may have liability exposure and recommend coverage solutions to protect your legacy.
Coverage for Floods and Storms
Virginia storms can be legendary, with hurricanes and tropical storms affecting coastal areas or reaching across the Chesapeake Bay, affecting homes and communities further Northwest. A standard homeowners insurance policy covers many types of water damage, but can leave coverage gaps for floods and storm surge. Our experienced agents can work with you to develop an affordable coverage strategy that includes a flood insurance policy, protecting at-risk homes and personal property against floods, hurricanes, and other damaging storms.
Customized Insurance Packages to Protect Your Lifestyle
Protect your home and lifestyle with customized coverage that focuses your insurance coverage where you need the most protection.
Protection for second homes and vacation homes
Auto insurance packages for luxury automobiles or automotive collections
Identity theft insurance
Ransom and kidnap insurance
Liability coverage for household employees
Coverage for boats, yachts, and watercraft
Aviation coverage
Liability protection for volunteer or board member activities
Cyber liability insurance
Speak with our Team of Private Client Advisors
Reach out to the licensed insurance agents at Coastal Insurance to compare rates from leading high-value insurers. Expect outstanding service combined with honest guidance to help you choose the best coverage solutions to protect your home, your family, and your lifestyle. Protecting your legacy is our top priority.
Helpful High Value Homeowners Insurance Articles
For homes with a rebuild value of $1 million or more, you can choose a high-value home insurance policy instead of standard home insurance. The choice of a high-value home policy brings many compelling advantages, ranging from broader liability insurance...
read more