Colorado High-Value Home Insurance
Designed for CO Homes $1M+ *Only the most distinguished insurance professionals in the US have access to this suite of insurers.
Top A+ Rated High Net Worth Carriers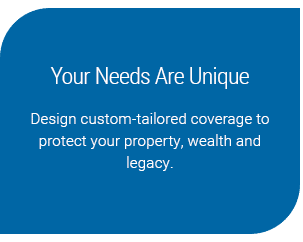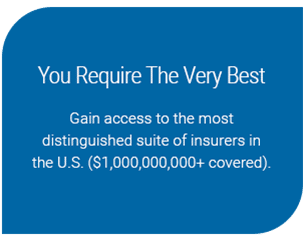 We Consistently Maintain 5-Star Reviews Across Review Sites
★★★★★
Colorado High Value Home Insurance
Uncompromising Coverage for High-Net-Worth Colorado Homeowners
Compare Private Client Insurance Packages
Insurance Designed for High Net-Worth Families
Powered by Chubb, AIG, PURE, Cincinnati & Vault
Ranked Top in U.S. by Insurance Business America

Colorado Luxury Home and Personal Insurance Packages
With one of the highest growth rates in the nation, the Centennial State offers both opportunity and a beauty unique to the Rockies. Colorado's luxury homes in affluent Denver-area communities of Golden and Evergreen, Boulder, and mountain-oasis towns of Aspen, Vail, and Steamboat Springs need special insurance coverage designed for high-net-worth households.
Our team of experienced agents works with high-net-worth individuals and successful families to provide the special insurance coverage options you need at a price that defines value. Compare quotes from multiple insurance companies and choose coverage options that better protect your home, family, and assets.
Insurance for Custom Homes in Denver, Boulder, and other areas of CO
A high-value home insurance policy expands upon the coverage you'll find on standard homeowners insurance policies, while also offering more ways to customize your coverage to protect your unique lifestyle and the success you've built.
We work with top-rated insurance companies, carriers like Cincinnati Insurance, PURE, AIG Private Client, & Chubb. As independent insurance agents, we're able to match your coverage needs with the best high-value home insurance providers and offer a selection of policies customized to your family's priorities.
Colorado High Net Worth Insurance
A typical homeowners insurance policy limits coverage for your home, valuables, and personal liability, possibly leaving your household less protected. Homes with a rebuild value of $1 million or more need special coverage as do valuables and liability risk. A specialized high-value home insurance package expands key coverage limits while also bringing expansive policy options, often at a lower price than traditional insurance.
We'll work with you closely and confidentially to design a personalized high-value home insurance package that considered your complete lifestyle, not just your home. Protecting your legacy is our top priority.
Enhanced Coverage for Colorado's Finest Homes
A high-value homeowners insurance policy offers higher policy limits for your home when compared to a traditional homeowners insurance policy, but also offers better ways to insure the things that make a fine home uniquely yours. Your home reflects your persona and your home insurance coverage should match your persona and lifestyle as well.
Traditional homeowners policies often limit rebuild costs for your home and can leave potentially costly gaps in coverage for personal property, furnishings, collections, and even liability risk.
"It's all in the policy language. High net-worth insurers have very relaxed language in their contract, which equates to better coverage. The key is to maximize your insurance dollar by mitigating the risks that you're most concerned with. Aligning with an insurance company that has an appetite for your situation, can save you thousands in premium." Says David W. Clausen, CEO of Coastal Insurance.
Extras define the differences in coverage. Specialized policies offer replacement cost coverage for your belongings, ensuring that your possessions are insured to the level you want. Extended replacement cost coverage for your home keeps your home's value protected, even if rebuild costs in a covered claim exceed your selected coverage amount due to an increase in the cost of labor or materials.
Coverage for additional living expenses can help pay additional costs if a covered claim forces you to leave your home while repairs are made.
You'll also find options to protect enhancements to your property, such as pool houses, tennis courts, and other improvements.
Insurance needs change over time. Periodic assessments help ensure that you always have enough coverage even as home rebuild costs increase or as your lifestyle changes.
Complete Coverage for Your Personal Property
Personal property coverage, also called contents coverage, protects your personal belongings. This structure allows you to invest your insurance premiums where you need the most protection.
Standard home insurance places a cap on contents coverage, often limiting coverage to half the insured value of your home itself. For many successful families, collections and other valuables need additional protection. High-value insurance packages offer a better way to insure your belongings, focusing on insurance coverage according to your actual needs.

Fully Protect Your Jewelry and Other Valuable Items
Luxury items, fine art, collections, jewelry, and other valuables benefit from the extra coverage provided by a high-value insurance package. Rest easy knowing your valuables are fully protected with safeguards against more risks. You'll also have options for no-deductible claims. With the right coverage, you'll find trouble-free protection for your valuables anywhere in the world.
Protect Your Household Against Liability Risk
For many high-net-worth families, liability coverage is a key priority. Personal liability insurance can cover most types of liability risk, including legal fees and defense costs. Policies can cover risks up to $50+ million, with coverage limits customized to your household's unique risks.
Policy options include excess liability coverage which expands limits affordably or umbrella liability coverage that expands your coverage limits while also introducing protection for additional liability risks. Dial-in the level of coverage you need, including protection for risks associated with serving on a board, cyber liability, volunteer activity, or even working virtually from your home office.
Coverage for Floods, Earthquakes, and Regional Risks
In many areas, it's prudent to expand protection for your Colorado home with a flood insurance policy. Traditional flood policies through the national flood insurance program (NFIP) cap coverage limits well below those needed for a high-value home. New policies can now extend coverage limits for base NFIP policies or replace your flood coverage with a customized solution. Our private client advisors help you choose the right insurance company or policy to protect against regional risks such as flooding, earthquakes, wildfires, and more.
Protect Your Unique Lifestyle
Choose additional coverage options for high-value home insurance and specialized policies to build a customized protection package.
Coverage for vacation homes and second homes
Car insurance for collectibles or luxury autos
Identity theft insurance
Ransom insurance
Liability coverage for domestic help employees
Boats and watercraft
Cyber liability insurance
Board member and volunteer liability protection
Speak with a CO State-Licensed Private Client Insurance Advisor
As an independent agency, Coastal insurance can help you compare homeowners insurance rates from top-rated Colorado high-value home insurance providers. We work with successful households like yours to identify risk and help you design a comprehensive coverage strategy. Expect outstanding customer service and the best rates possible, with your confidentiality always assured. Reach out to our experienced insurance advisors to get started.
Helpful High Value Homeowners Insurance Articles
For homes with a rebuild value of $1 million or more, you can choose a high-value home insurance policy instead of standard home insurance. The choice of a high-value home policy brings many compelling advantages, ranging from broader liability insurance...
read more