Wyoming High-Value Home Insurance
Designed for WY Homes $1M+ *Only the most distinguished insurance professionals in the US have access to this suite of insurers.
Top A+ Rated High Net Worth Carriers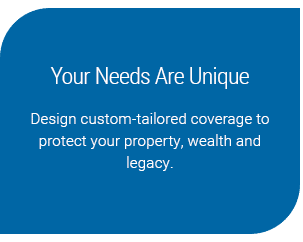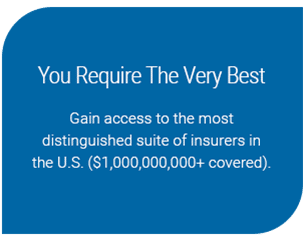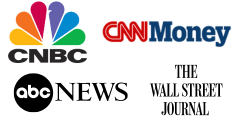 5-Star Reviews Across Review Sites
★★★★★
Wyoming Luxury & High Value Home Insurance
Packages: Auto/Home/Umbrella
Uncompromising Coverage for High-Net-Worth Wyoming Homeowners
Uncompromising Coverage for Wyoming Homeowners
Compare Private Client Insurance Packages from Top Insurers
Personal Insurance Designed for High-Net-Worth Households
Powered by Chubb, AIG, PURE, Cincinnati, & Vault
Ranked Top in the U.S. by Insurance Business America

Wyoming Luxury Home and Insurance Packages
While best known for the breathtaking beauty of Yellowstone and Grand Teton National Park, Wyoming has also become a mecca for business due to the state's business-friendly climate. The once aptly named Cowboy State has often ranked first in the Tax Foundation's State Business Tax Climate Index in recent years. Burgeoning finance businesses, including web3 and Bitcoin-focused startups, choose Wyoming for its tech-friendly regulatory landscape. Wyoming's economic legacy of coal mines and cowboys is evolving, adopting a futuristic vision that brings new opportunities.
Urban areas like Cheyenne and Casper capture the headlines, but historic towns like Jackson and Wilson are often considered some of the best places to call home in Wyoming. Many of the state's most luxurious homes and estates are in Jackson and Wilson, nestled amid shimmering lakes or overlooking picture-postcard mountain vistas.
Wyoming speaks to a culture of individuality, from its people to its one-of-a-kind luxury homes. Like Wyoming's scenic vistas, Wyoming's high-value homes are spectacular in a way that must be seen to be fully appreciated. But luxury homes bring special insurance considerations. At Coastal Insurance, we specialize in protecting high-value homes in Wyoming and throughout the United States. We work with you closely to understand your complete insurance needs and help you find the right coverage for your home and family at the best price possible.
It all begins with a conversation to learn about your needs and priorities. Then, we'll help you build a high-value home insurance package customized to your lifestyle, coverage that protects more than just your home. Cover your autos, collections, and jewelry, while also protecting your family against liability risks with policies tailored to your unique lifestyle.
Insurance for Luxury Homes in Cheyenne, Casper, Jackson, and Throughout Wyoming
Off-the-shelf insurance policies designed for broad-market homes can leave potentially devastating gaps in coverage, gaps often not obvious until you have a claim or loss that's not covered.
Luxury homes are better protected by the higher coverage limits and flexible options found in high-value home insurance policies. We work with some of the finest insurers in the nation, providers focused on the unique needs of high-net-worth households, including Chubb, AIG Private Client, PURE, Cincinnati Insurance, and others.
Customize your coverage with flood, earthquake, or wildfire insurance, increased personal liability insurance, specific protection for valuables, and more.
High-value home insurance packages bring you the ability to build your policy your way.
Wyoming High-Net-Worth Insurance Packages
Homes with a rebuild value of $1 million or more become eligible for high-value insurance policies that offer higher coverage limits compared to standard policies. These policies are also designed to be more flexible, allowing options like cash settlements or the ability to focus your coverage where you need the most protection. Pair your high-value home policy with auto policies and liability policies personalized to the way you live.
The customizable options in a high-value home policy often translate to a lower cost per dollar of coverage when compared to standard policies. In effect, you're building an insurance package that insures your specific needs, matching your coverage to your priorities.
We'll work with you closely and confidentially, learning your risks, priorities, and lifestyle, to help you craft a comprehensive insurance strategy at the best price possible.
Protecting your legacy is our top priority.
High-Value Insurance Coverage for Wyoming's Fine Homes
One key advantage of high-value home policies lies in the increased coverage limits, but flexible coverage also allows you more freedom in the way you use your policy to protect your home and family. Expect more relaxed language and additional options for both coverage and settlements. Standard policies typically read as a list of limitations, whereas high-value policies often read as a summary of benefits and ways in which you can use the coverage you purchase.
You'll find the ability to adjust your coverage as needed and as life changes. You'll also find that more flexible coverage often comes with lower overall premiums.
High-value insurers can offer lower rates in many cases based on the pool of customers they insure. Generally, the insured include high-net-worth homeowners who care for their properties well and who manage risk wisely. This typically means fewer or less costly claims, helping to reduce the overall cost of coverage.
Standard policies limit coverage for both your home and your belongings. There can also be coverage gaps if the rebuild value of your home changes, as happens during periods of inflation or following widespread weather events. Personal property coverage is typically capped at a percentage of the home's rebuild value, possibly creating a situation in which the homeowner is underinsured.
While this strategy can work for broad-market homes, it's less than ideal for high-value homes, many of which house fine furnishings or valuable belongings that may not be fully insured with a standard policy.
In contrast, high-value home insurance policies take your actual coverage requirements into account rather than using arbitrary limits intended for average homes.
A high-value policy allows you to choose a protection plan that fits your coverage priorities and ensures full coverage when needed. Your policy can also safeguard improvements you have made to your home, including fencing, pool areas, additional buildings, and other enhancements.
It can be difficult to estimate rebuild costs when labor and material costs are changing rapidly. In some cases, this can lead to underinsured homes. One popular option available with high-value policies is to select coverage that expands to provide more protection as needed, protecting your home for more than your standard coverage limit.
Many high-value policies also offer the option of cash settlement for covered claims. This gives you the freedom to rebuild at another time or in another location, or to use the settlement in another way.
Your home's decor, architectural details, improvements, and collections all reflect your persona. Your coverage should match your persona and the way you live life. Pair your high-value home insurance policy with well-matched policies to protect against risks to valuables, fine autos, auto collections, boats and watercraft, liability risks, and more.
Insurance needs often change over time. We'll work with you to adjust your coverage with periodic assessments and risk evaluations. A high-value home policy is a powerful tool to help safeguard the success you've built, and its flexibility allows you to get the most value out of your insurance investment.
Protect Your Personal Property at Home and Away
In many high-net-worth households, it's not unusual for the value of personal belongings to exceed the value of the home itself. The contents coverage on your policy protects fine furnishings, clothing, electronics, and other personal property.
Standard home insurance policies cap coverage at a percentage of the home's value, usually about 50%. With a high-value policy, you define your coverage limits, focusing your protection where you need it most. You'll also have the option to protect your belongings for full replacement cost value. To keep premiums lower, you can choose a higher deductible than is commonly available with standard policies.
Your personal property coverage travels with you, protecting your belongings at home, when you commute, or wherever life's journey takes you.
Full Protection for Jewelry and Valuables
Your policy protects most fine furnishings, clothing, and other household items under a single combined limit that you choose. However, there may be some items that you need to insure to full value and cover for additional risks.
Art, jewelry, and collections may be eligible for scheduled coverage, which ensures full replacement cost coverage without depreciation and eliminates the deductible if you have a covered claim. Risks such as loss or damage may also be covered for scheduled items.
As with other personal property coverage, your scheduled coverage for valuables goes where you go whether at home or away.
Protect Your Family Against Liability Risks
High-net-worth households often share concerns about liability risks. A high-value insurance package can provide expanded coverage against personal liability risks. One option is to choose an umbrella policy, expanding the liability limits of home and auto policies while adding new coverage for libel and slander. Another option is to pair base coverage with an excess liability insurance policy, which expands coverage limits for home and auto policies in a cost-effective manner.
Get up to $50 million in coverage for your family, available in smaller amounts so you can tailor your limits to your specific needs.
Tailor your insurance to your lifestyle, whether you volunteer, serve on a board, or work from home. Your insurance can also protect you against risks associated with domestic workers.
Coverage for Floods, Earthquakes, and Wyoming's Regional Risks
Wyoming's majestic beauty is unparalleled. However, with that beauty comes some risks specific to the region. The Teton-Yellowstone region is at risk from earthquakes, as well as avalanches, wildfires, and even flooding. Depending on your home's location and elevation, you may want financial protection against some or all of these perils. Our experienced advisors can help you pair your home coverage with additional coverage options to protect against risks specific to your area.
Additional policies matched to your home policy can expand your coverage to perils not covered by home insurance policies without adding coverage for events you aren't likely to experience. Choose the protection you need without increasing insurance costs unnecessarily.
Safeguard Your Unique Wyoming Lifestyle
The coverage needs of each Wyoming household vary, even when compared to neighbors. With a high-value home insurance package, you can customize your coverage to match your lifestyle. Supplement your home coverage with specialized policies and options as needed, without purchasing coverage you won't need.
Insure exotic autos and auto collections
Protect vacation homes and second homes
Protect your family with identity theft coverage
Liability insurance for risks related to domestic employees
Liability coverage for home office risks
Cyber liability coverage for digital risks
Volunteer and board member liability insurance
Coverage for yachts, boats, and watercraft
Ransom insurance
Speak With a Wyoming Licensed Private Client Insurance Advisor
Coastal Insurance is an independent insurance agency licensed in Wyoming and in states throughout the country. We work with top-rated insurers to find the right coverage for successful households like yours at the best price possible. We'll work with you confidentially to understand your coverage needs and help you design a customized insurance strategy matched to your lifestyle and priorities. Protecting your legacy is our top priority.
Connect with our concierge team of private client insurance advisors to learn more about the best ways to protect your home and lifestyle. Our team of state licensed insurance advisors will help you compare rates from the finest insurance luxury home insurance companies like Chubb, Pure, AIG, Cincinnati, and Vault.
Compare Quotes for High Value Home Insurance in WY